Homeless shelters are an essential component of many city planning initiatives. They provide a safe space for people to sleep and to stay out of the elements. Many shelters also provide access to some services like hot meals and showers. If you have ever wondered how to open a homeless shelter in your city, it may be a little complex.
Starting a homeless shelter is truly an act of love with many complex moving pieces. Here, we have broken down the steps to get a small-scale homeless shelter off the ground as quickly as possible. 
Let's take a closer look at the ten steps required to get your endeavor started. 
How to Open a Homeless Shelter 
From the very beginning of the process, you need to be prepared for each subsequent step if you want to get the doors open quickly on a micro-level homeless shelter.
Here are the ten steps you need to be aware of before starting the process of opening a homeless shelter.
1. Pick a Niche for a Small-Scale Homeless Shelter
Unfortunately, you won't be able to serve everyone at your shelter. You will need to focus on serving one population of people above others.
Look at what is available in your area and try to pick a different niche that isn't yet being served. Find a population you're passionate about and focus all of your efforts on that one area. 
To give you an idea of the different niches you could serve, here are some ideas:
Youth (could be runaways or victims of child abuse)
Domestic violence victims
Women and children's shelter
Shelters catering to persons with addiction or substance abuse
Formerly incarcerated persons
Women's shelter
Families
People with mental illness
Emergency shelter
There are tons of opportunities out there to open a homeless shelter. The important thing here is to check with existing home shelter owners to make sure the population you serve is unique in your area. 
2. Write a Mission Statement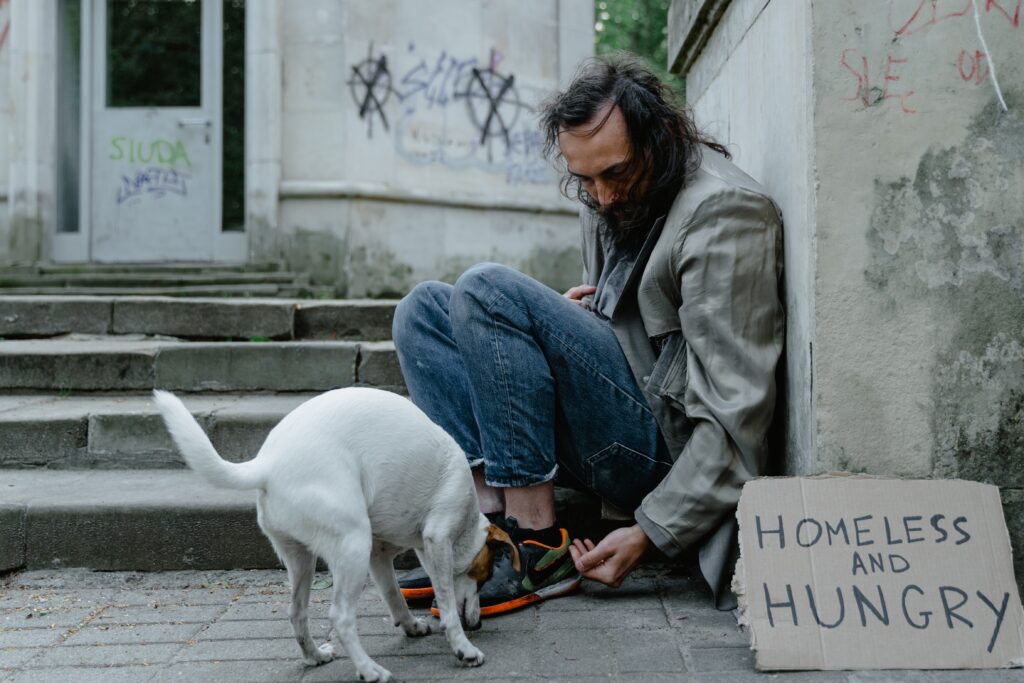 With a niche picked out, it is time to fully flesh out your new homeless shelter. Writing a mission statement will allow you to think more clearly about who you want to serve, how you want to serve them, and what your goals are for a mid-level homeless shelter. 
You could view this as the start of a business plan that will guide every decision that follows.
This is the time to think about other services you might offer, like help with transitional housing or a food bank. Sketch out other local government agencies you could partner with (more on this in a minute).
Take the time to be as detailed as you can about your goals and vision for the homeless shelter. 
3. Enlist the Help of Friends, Family, and Community Members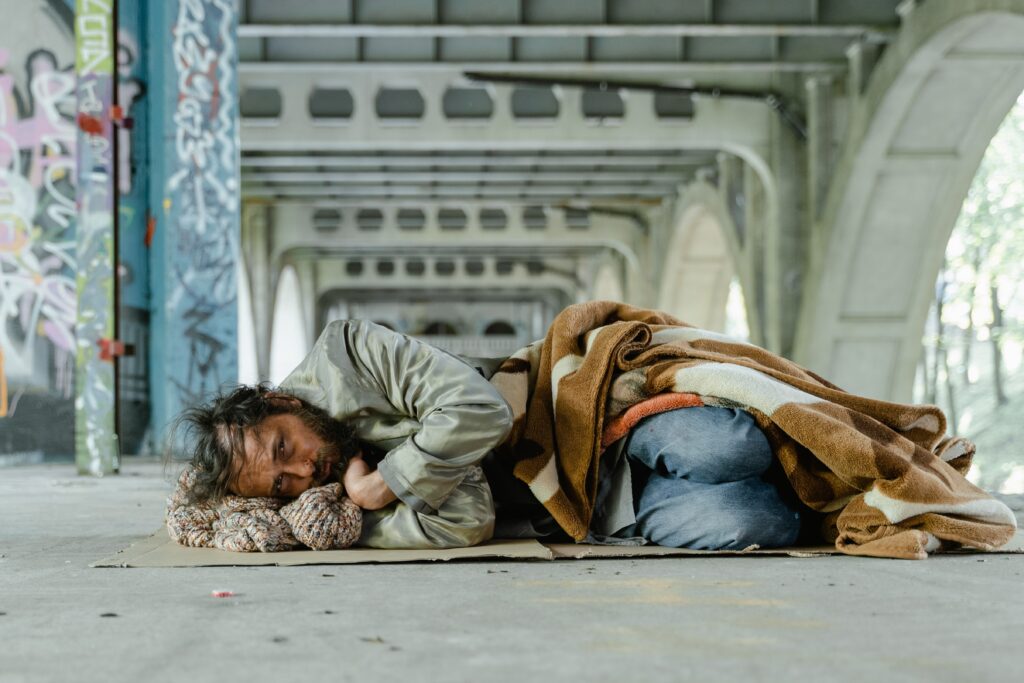 You won't be able to get a shelter in place for homeless people without the help of a team of dedicated individuals. Especially when getting the homeless shelter off the ground, there is a lot of heavy lifting required to open the doors.
Volunteers will be an essential component of your team.
Choose volunteers who can help with the physical labor of preparing the building, filing the legal documents necessary to conduct business, and serving the shelter residents when it actually opens. 
This is also a good time to find people who can partner with you financially to serve your niche population and get a building in order. However, we will look more closely at government grants in a little bit. 
4. Find a Building by Donations, Rental, or Purchase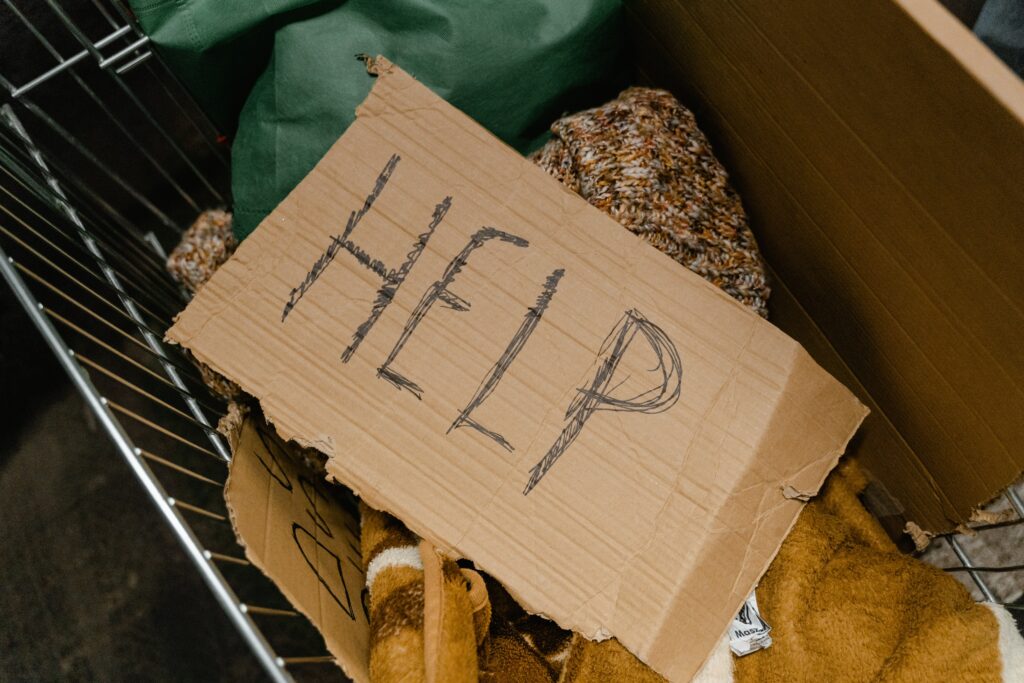 Where are you going to have your home base? This is arguably the most important aspect of opening a homeless shelter.
You need to find an area that isn't served by other homeless shelters while also being an area where the population of homeless people is relatively high. 
Not to mention, you need a building that actually fits into your budget. Government grants will only take you so far when it comes to getting a building. 
You could try to repurpose an abandoned building by working with the owner to refurbish it into a homeless shelter.
This is a creative way to help the community, use a space that isn't currently being used, and save some money on one of the most expensive costs of helping homeless individuals.
This is a great time to seek out donations from wealthy people who are invested in the community, other businesses, or even religious institutions.
These people may not be interested in serving in a more hands-on role, but they might be able to donate a building or funding toward a building. 
5. Get Your Paperwork in Order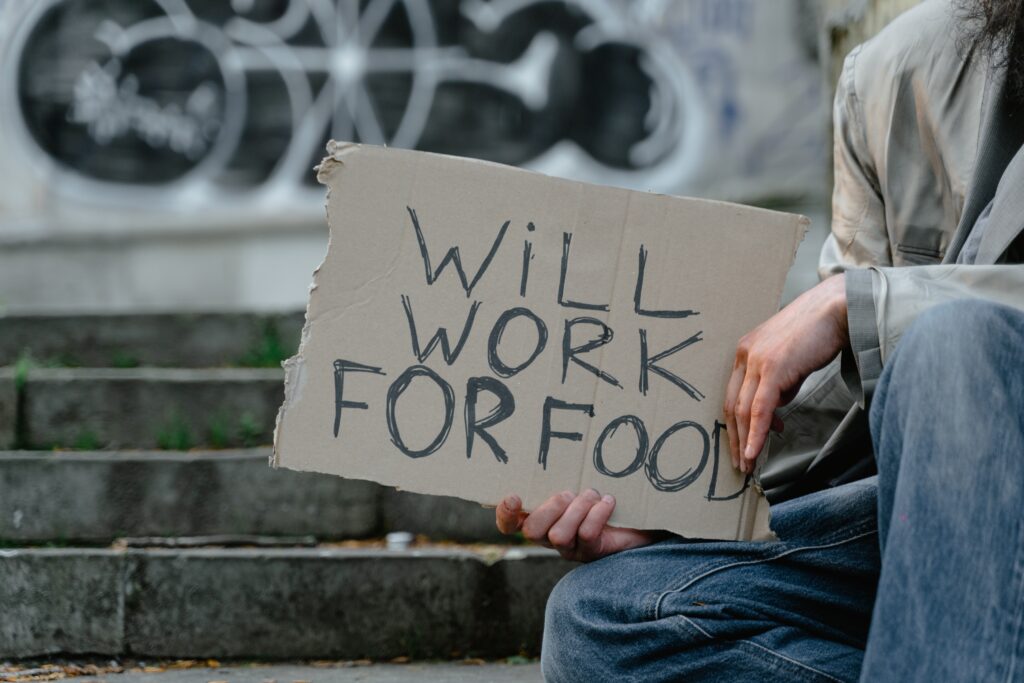 With a location pinned down, it's time to think about the legal documents that will enable you to actually help shelter residents.
Get ready to spend a lot of time filling out forms for everything from a business license to tax-exempt status. The federal government doesn't make it easy to open a homeless shelter. 
First, you will need to decide on a business structure. Most people opt for a limited liability company (LLC) or an S-Corp, depending on the scope and size of their shelter. Both protect your personal assets and form a separate legal entity for the shelter itself. 
From here, you will likely want to apply for your 501(c)(3) status with the IRS, which allows you to be tax-exempt. If you won't be pulling a profit from your shelter and are doing it solely out of a compassionate spirit, then this is likely the route you want to go. 
Other legal documents to consider include: 
Insurance policies (general liability, worker's compensation, and commercial property insurance)
Doing business as (DBA)
Certificates of incorporation
Tax-exempt status
Make sure to cross all of your T's when it comes to filling out the forms required by the government. Failure to do so could result in a costly penalty to you as a business or individually.
6. Raise Money for Startup Costs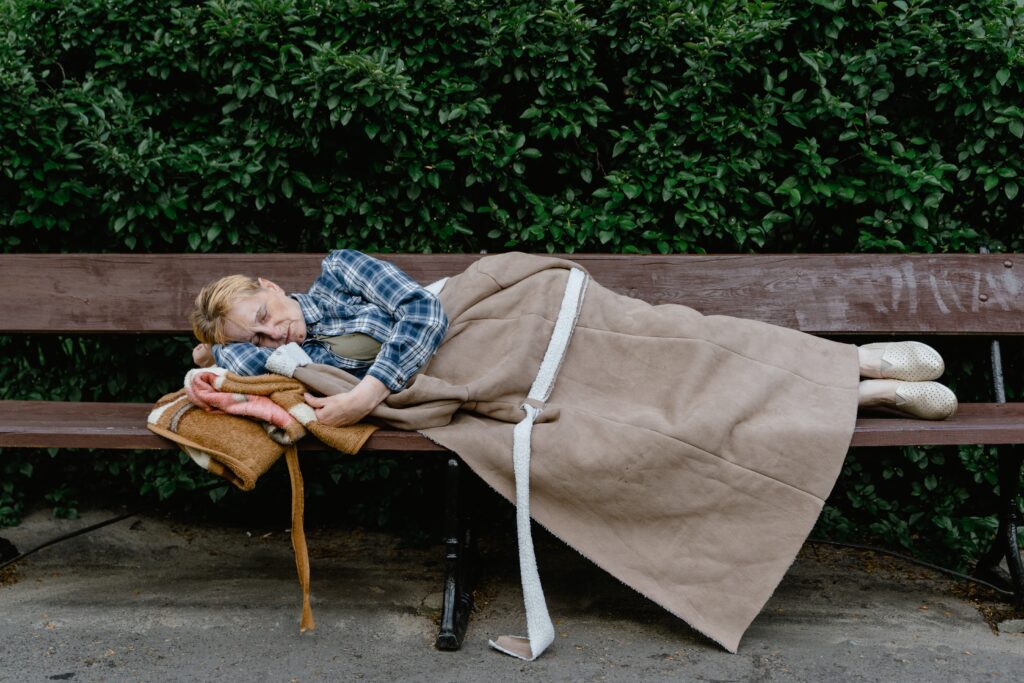 The startup costs when it comes to opening a homeless shelter are high. The building you select isn't likely to be outfitted with everything you need to immediately open the doors.
You'll need beds, linens, showers, food, kitchen equipment, and more. Most people don't have that kind of cash in their bank account to fund the entire process. 
Instead, you'll need to do some serious community fundraising. This has become easier than ever with crowdfunding sites like GoFundMe. Check out our list of fundraiser name ideas for naming inspiration.
All you have to do is share your desire to open a homeless shelter, list out your mission statement, and share it with others. 
Of course, you could also host a fundraising event, solicit donations specifically from business owners or wealthy philanthropists, or apply for government grants. 
7. Apply for Grants
Grants are a great way to work on funding your homeless shelter. Grants are money freely given from a type of non-profit or government institution that you don't have to pay back at any point in the future.
In essence, it is free money allocated toward your dream of opening a homeless shelter. 
While the Emergency Shelter Grants program is no longer running, you may be able to find some funding for your shelter through the Health and Human Services departments of your local government.
State agencies are often the ones who give out government grants to homeless shelters, but you can also find some from: 
Department of Housing and Urban Development (HUD)
Department of Human and Social Services (DHS)
Department of Health and Human Services (HHS)
Other sources of funding for homeless shelters include the Substance Abuse and Mental Health Services Administration.
Look for major organizations that serve the entire country, and you may be able to find a long list of grants catered toward homeless shelters and relieving the homeless population.
8. Partner with Local Government Agencies 
Even if you don't have any government grants for your homeless shelter, you should still consider forming an alliance with other local government agencies.
They can help you expand your services and prevent you from needing to reinvent the wheel in your homeless shelter.
Allow others who are already providing similar services to share their expertise.
For example, you might want to partner with a food bank to help provide food to those who stay in your shelter. You could also partner with charities that provide clothes or toiletries for people in need. 
There are tons of local government agencies already doing great work with homeless individuals and those who might need a little help getting on their feet.
This is also a great time to find a place that assists with transitional housing after someone leaves your shelter. 
Solicit the board of directors at these local organizations and see if there is any way they might be able to cover your new homeless shelter under their umbrella of services.
This is where it helps to have a detailed mission statement and possibly even a business plan to show your dedication to services and to clearly outline the help you require. 
9. Furnish the Building with Supplies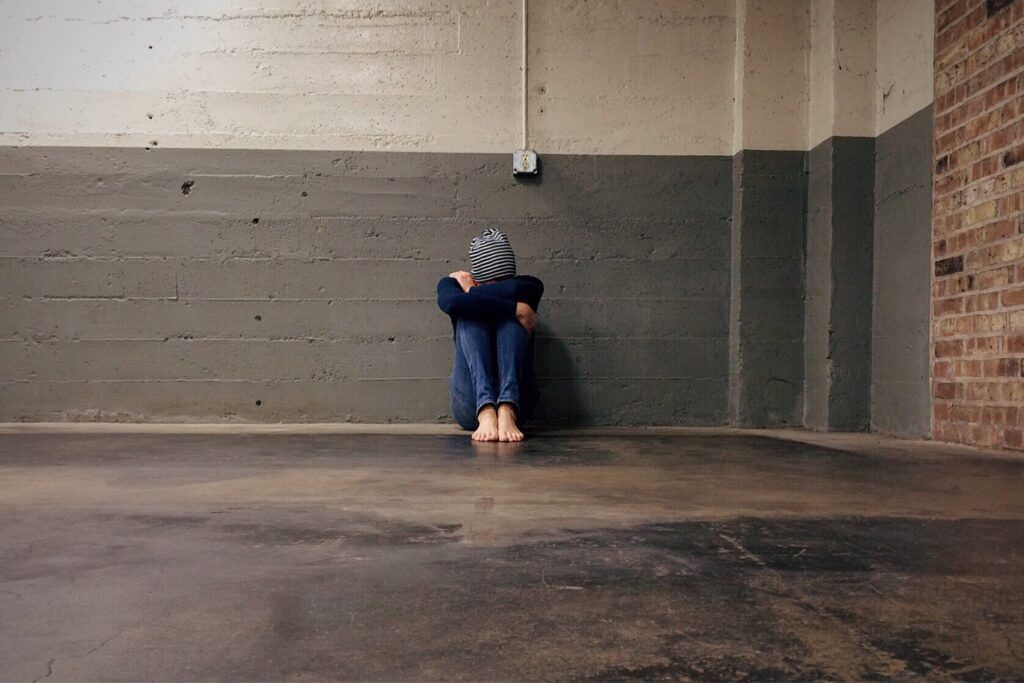 If you've made it this far, congratulations! It is time to start furnishing the building you secured with the items necessary to help people.
Much like investing in a building upfront, this can be an expensive process, so consider applying for government grants to assist with the initial investment.
Alternatively, you could do a local fundraiser to help you get off the ground. 
Furnishing the building requires you to put in beds, lockers for personal goods, and possibly even other services like showers.
Homeless shelters who want to serve meals will also need to organize and install a kitchen where you can prepare food and serve it. This also means you'll need items like trays, plates, pots and pans, and more. 
Take the time now to list out every item you will need.
Walk through the process of checking someone into the homeless shelter and make sure you have everything to accommodate them from sheets to pillows.
10. Staff Your Homeless Shelter
No matter what type of homeless shelter you intend to run, you will want to staff it with people who have the experience and skill set that you might not.
Look for people with experience in the field of social work who can help your residents find the resources they need to thrive. 
Here are some of the many positions you might want to hire for:
Shelter director or manager
Case manager for residents
A counselor who can facilitate group education courses and peer support groups
Individual counselor
Don't forget: if you want to run your business as a non-profit, you will also need a board of directors to vote on how money gets spent.
These aren't necessarily paid positions, but they are important to your staffing all the same. It's a requirement for anyone holding 501(c)(3) status. 
Final Thoughts: Will You Answer the Call to Open a Homeless Shelter? 
If you want to learn how to open a homeless shelter, it might be easier than you think. Following these ten steps will allow you to create the framework and structure for a robust homeless shelter serving the niche you desire. However, you will still have to think about how to run it on a day-to-day basis. 
From funding to daily management, you will need to get organized. 
Opening a homeless shelter is an act of love and service to your community. It can take months or even years to get it off the ground.
If you think that this might be the right fit for you and the people you want to serve, start the process of following these ten steps today! 
For some charity name ideas, see our comprehensive idea list here!