Are you ready to go all in with your keyword research, content writing, and everything you need to do in order to rank on the search engines? In the past, many website owners have had to bootstrap it and guess at the answers. Now, you can harness some of these top tools for SEO content writing to make the process easier to manage.
What are the best content writing tools out there right now?
Take a look at these 11 tools that will help you to pinpoint what it takes to rank for any particular piece of content.
11 Best Tools for SEO Content Writing
From keyword research to writing content, these tools give you everything you need to rank for your target keyword.
Surfer SEO
Surfer SEO is a long-time favorite among those who plan to write SEO-friendly content. It helps plan out your content by giving you done-for-you keyword research related to the topic you select.
Once you use free tools to determine what people are searching for, Surfer helps you to make the most of those queries.
It even tells you how many times to include your target keyword and any related keywords that it offers you.
If you're new to the SEO game, you can also use Surfer to audit and optimize existing content and see how your keyword use stacks up.
---
Jasper
Best for busy people who need content writing tools to take the lead, Jasper features an AI writing program that can actually create content on your behalf in a matter of minutes.
It does require some prompting from you to get the tone and topic right, but it does all of the real heavy lifting associated with SEO writing and content creation process.
Better yet, these SEO tools have integrations that allow you to use them with Surfer SEO to make sure that its content writing tools give you exactly what you need to rank.
It also has a Copyscape integration that ensures that all of the writing it produces is entirely original rather than a replication of what you'll find elsewhere on the web.
---
Market Muse
Market Muse is similar to Surfer SEO in that it provides a platform for your content writing. This content optimization tool allows you to see what keywords are trending on the sites of your competitors and how you can outrank them.
This competitor analysis is one of the best features of Market Muse. It provides you with an overall content score that you should try to reach relative to the scores listed by other sites ranking for the same keyword.
All you have to do is write in their platform or copy and paste your work to make sure that you include the right related keywords in your content and headings to show up first in the search engine results pages.
---
Frase
Frase has the best of both worlds: content writing tools and AI-generated content that makes writing a breeze. Using their AI, you can create a detailed outline of the article you want to write right down to the headings you want to use.
Then, you can let their assistant write it for you or do the heavy lifting on your own.
It is also compatible with Google Search Console, allowing you to see how your content writing is actually doing based on your website metrics. If your website isn't yet connected to Google Search Console, this is one easy way to better track your engagement.
Like Market Muse, Frase does have some competitor analysis functions. And it's super helpful for adding in important and related terms to your content as you write to ensure your SEO writing is up to par with your competitors!
---
SEMRush
SEMRush is one of the leading writing tools for SEO, sure to help you rank higher on just about all search engines. Their content writing tools are great for someone who needs help coming up with a target keyword as well as seeing how your competitors are doing with their own SEO strategy.
Here are just a few things that you can do with SEMRush:
Discover new keyword opportunities.
Check to see which organic keywords competitors rank for in the SERPs.
Perform backlink analysis for your pages.
Use their PPC ad research tools.
Rank keyword difficulty to see where your efforts are best spent.
Study historical ranking trends.
While it has a lot to offer for the content creation process, it also has handy tools for SEO that show you your competitors' traffic.
Their Traffic Analytics tool gives you a quick glimpse into what's going on at your competitors without having to spend too much time clicking around on their site.
---
GrowthBar
Another one of the best tools for SEO content writing is known as GrowthBar. For those who are a little less tech-oriented, these SEO tools are extremely simple to use and can help you to put your finger on the pulse of what will show up on the search engine results pages.
It features tools to help you with your own content writing, as well as having AI writing capabilities. Other types of AI tools are still in testing, but you may soon be able to capitalize on AI-written press releases, email newsletters, sales emails, and more.
One aspect of GrowthBar that sets it apart from other writing tools for SEO is that it has a Google Chrome extension. This enables you to write directly into WordPress and still get all of the benefits of the tool.
Another important feature to mention is that it provides some support for paid advertising on both Facebook and Google.
---
Rank Math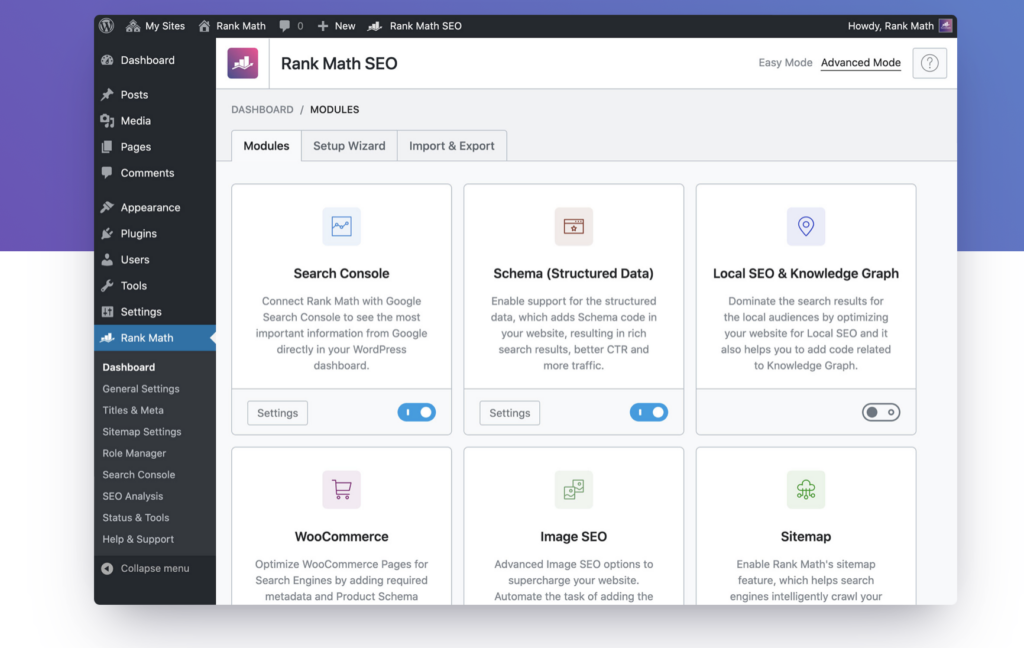 If you've been using free tools like Yoast SEO, you might enjoy the simplicity and upgrade that you'll find in Rank Math. It's designed to help you maximize your SEO writing and start to rank in the search engines.
Rank Math's content writing tools are designed to follow all Google guidelines so that you never get penalized in the SERPs for something as simple as keyword stuffing. It takes into account the SEO in your content but also the title, image descriptions, and even video SEO.
Not to mention, it's incredibly intuitive and easy to use, even for those who don't fancy themselves tech geniuses.
Content writing isn't the only thing it can help with, though. It also measures Core Web Vitals to determine how much time your audience is spending on your page. You might find that you need to tweak your content to lengthen this time if it seems like it might be missing the mark.
---
KWFinder

If what you really need is help spotting target keywords, then KWFinder might be the perfect fit for you. Unlike other writing tools for SEO, it focuses on long-tail keywords that give you a better chance of ranking when compared to your competitors.
Not only can you conduct solid keyword research, but you can also find out what your competitors are doing that enables them to rank. Look at what they are ranking for organically, and you'll often find that you have a clear path forward with your own content writing.
Sometimes, you still might not be sure how to move forward.
Not to fear – KWFinder will provide you with suggested keywords for any given topic. It can pull hundreds of keywords related to broad phrases that you don't stand a chance of ranking for.
---
Answer the Public
Owned by Neil Patel, Answer the Public is among the great SEO content writing tools if you feel stumped about how to move forward. It uses all of the autocomplete data on Google to give you a visual representation of what questions people are searching for related to the topic that you enter.
All you need to do is come up with a short keyword phrase and it will bring the rest of the work to you.
Answer the Public is one of many great SEO tools that has become a bit more exclusive to use. It's no longer completely free, though you can sign up for a free trial to get your feet wet.
If you like what Answer the Public has to offer but have minimal budget for your writing tools for SEO, then you might be better off investing in a different tool. You can use Answer Socrates instead, which is a similar tool. However, Answer the Public is one of the most popular.
---
Grammarly
When you need a little help with the writing process, Grammarly could be the best fit for you. This content writing tool does exactly what you might guess from the name: it takes a closer look at your grammar, spelling, and writing style.
Why does this matter for your SEO writing process?
Posts that are riddled with grammar errors will signal to your audience (and Google) that your site is unreliable. They might not be able to tell you what the search intent is for a given keyword, but they can help you refine your text in significant ways for increased clarity.
It even has a Google Docs integration so that you can write in whatever platform most meets your needs. The free version is great to get you started, but a paid subscription is a must-have in your content marketing toolkit.
Premium users have access to an AI writing assistant that does all of the following:
Reduces wordiness and tightens copy
Corrects common and uncommon grammar errors in almost any program, from Microsoft Word to Google Docs
Edits pieces for their desired tone
Simplifies complex sentences
---
Hemingway
If you like the content writing tool found in Grammarly but are looking for a free version, Hemingway might just fit the bill. It can parse through your existing content to help you uncover grammar that needs to be clearer.
Hemingway also checks for all of the following:
Passive voice
Excess use of adverbs
Wordy or complex sentences
While it doesn't feature an SEO writing assistant, it still helps you to get better ranking in the Google search results because you'll have higher-quality content. Search engine optimization really considers how well your pieces are written to determine where it should rank you.
And Hemingwayapp is certainly one of the top free SEO writing tools around for this.
However, if you need extensive help with grammar and writing style, you might be better off with a paid subscription to Grammarly.
---
Final Thoughts: Which SEO Content Writing Tools are Right for You?
Whether you're looking for an SEO writing assistant or help to refine your grammar, these tools will help you to boost organic traffic by enhancing existing content or drafting new content in line with target keywords.
Move beyond basic tools like the Google Keyword Planner and master on-page SEO with some of the best content-writing tools out there.
The only hard part is deciding which tool is going to be the right fit for you at this point in your journey!