Want to know the best blog monetization strategies to maximize your income?
Well, in this post, we'll explore 11 ideas you can take advantage of.
The best bit?
You can implement some of these techniques even if you're a new blogger.
That means you have the potential to make money with your blog as soon as possible.
Let's dive in.
1. Advertising
Advertising is one of the easiest ways to get paid through your blog.
There are lots of great ad networks for bloggers to choose from, so you can display them on your site at any stage of your blogging journey.
Then, all you need to focus on is creating great content and driving traffic to your blog.
The income will start to increase as your traffic rises and more readers engage with your content.
Most ad networks provide detailed stats that tell you which articles earn the most money. This will inform you which topics to focus on to boost income faster.
Then, you could repurpose this content on other platforms that allow monetization, such as YouTube.
To start monetizing your blog with ads, sign up for an ad network like Ezoic. They now allow anyone to join, regardless of how much traffic you're getting.
Once you've signed up, set up your ad placements and keep track of your earnings in the dashboard.
2. Start a Paid Community
A paid community is like having a Facebook group, but members pay a monthly or annual subscription.
This has become more common for bloggers in recent years.
If you do a good job at building trust with your audience, either through your blog or social media channels, you can grow a paid community pretty fast.
The benefit, besides the income, is that paid members will be more dedicated and more active than a free community.
It also provides you with a steady recurring income, while you focus on driving more traffic to your blog and growing the community.
To get started with a paid community, you can try a site like Circle that offers all the tools you need.
Features include member profiles, newsfeeds, member discussions, courses, group chats, private messages, and a custom domain.
You can try Circle out with their 14-day free trial. Plans start from $49 per month.
3. Affiliate Marketing
Affiliate marketing has been the blogger's go-to blog monetization strategy for many years.
And for a few good reasons:
There are tons of affiliate programs available (in any niche)
It's easy to sign up and get accepted
You can start from day one
Many affiliate programs pay high commissions
To recap, affiliate marketing is where you promote products on your site and get paid a commission when your visitors buy.
That means you can start getting paid almost immediately. All you need is traffic to your blog and commercial types of blog content.
These are blog posts like product reviews and comparisons.
However, creating a successful affiliate blog takes time and following a proven strategy.
Dedicated bloggers will invest in a course that teaches them the exact steps to take.
If you've struggled to increase your income with affiliate marketing, The Affiliate Site System (TASS) is a great place to start.
This is the most comprehensive course on growing your blog's revenue with affiliate marketing.
You can get all the details in our TASS review here.
4. Accept Donations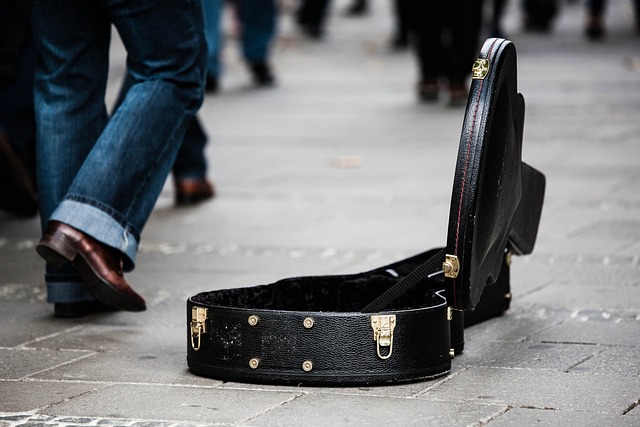 Accepting donations is another potential way to monetize your blog.
This is where you simply add a donation button to your site, and visitors show their appreciation for helping them.
By focusing on creating valuable content, you can build a loyal readership who are happy to donate to you.
Even some YouTubers have success with this method of monetization. Here's a case study of how someone made $932.50 just by adding a donation link in the description.
There are many ways you can implement this blog monetization strategy. Some use PayPal or Stripe, whereas others are using platforms like Ko-Fi, Buy Me a Coffee, or Patreon.
These platforms make it super easy to accept donations and come with other benefits. Other features include the ability to share exclusive content and set up monthly memberships.
If you want to try this monetization method, check out our Ko-Fi review for more details.
5. Freelancing
Freelancing alongside your blog is a great way to increase your revenue in the early days of blogging.
In fact, some people turn freelancing into a full-time gig. You get to choose your hours, work remotely, and get experience in your specific field.
If you're new to blogging and need to make money fast, freelancing is one of the best options.
You can either advertise your services from your blog or find work on a jobs board such as Pro Blogger.
Or if you prefer, sign up on sites like Fiverr and list your services there.
We have an entire blog post on how to make money on Fiverr to learn more.
Freelancing is a great way to put yourself out there. It can boost your confidence, help you develop your skill, and give you more freedom to grow your blog than a 9-5 would.
6. Sell Courses
One of the most lucrative blog monetization strategies is to sell online courses.
The online education market is projected to be worth $325 Billion in 2025.
That's huge!
Thanks to the explosion of online course platforms and WordPress LMS plugins, it's never been easier to get involved.
If you have the knowledge to write content for a blog, then you probably have enough to create and launch an online course.
The advantage of selling online courses is that you only have to create them once, but they can sell hundreds (or thousands) of times.
To get started with your own online course, read our post how to build an online course, or follow these basic guidelines:
1. Choose a course idea that your audience would be interested in
2. Validate your idea by making sure there are other courses already selling
3. Create your course outline
4. Create the content in writing, in video format, or both
5. Choose a platform
6. Start promoting on your blog
You can then double down on your blog content to increase traffic and boost course sales.
7. Start a Paid Email Subscription
Paid email subscriptions have taken off in a big way in the last few years.
Take Substack, for instance. A paid email subscription platform who have reached over 500,000 users since its launch in 2017.
And their top 10 authors make $20 million per year combined.
With a paid email newsletter, you don't need to wait until you have hundreds or thousands of subscribers until you make money.
That's because your subscribers pay upfront to hear from you by email.
If you already have an audience, starting a paid newsletter would be an excellent blog monetization strategy.
All you'll need to do is announce to your current readers that you're launching exclusive content through a paid email subscription.
Maybe send them a premium email once per week to turn them into paid subscribers.
And gradually see your income grow.
The fastest and easiest way to start is to use Substack. You can join for free and start posting content. Then, you keep 90% of the revenue when people subscribe.
Learn more about Substack here.
8. Accept Sponsored Posts
If your blog gets a decent amount of traffic, accepting sponsored content is a great way to generate more income.
It's a form of advertising where another blog or company pays you to promote their product or service.
Often, the brand will write the content themselves, and you can also earn affiliate commissions in addition to the sponsorship revenue.
Other benefits include:
1. More exposure to your blog, especially if the company promotes the post on their website and social channels
2. Build connections with influencers in your niche
3. Attract other companies to sign sponsorship deals with you
To get started with this monetization strategy, first add a Sponsor page and media kit, so that brands have the details they need.
Next, check other blogs in your niche that have already accepted sponsored content. You can reach out to these companies to see if you want to advertise on your blog too.
Lastly, make sure you add quality content that will attract sponsors to want to work with you.
Building a loyal following will be more appealing to sponsors if you have a good reputation and decent traffic.
9. Sell eBooks
This is such a popular way to monetize your blog because writing an eBook is a little like writing an article.
The only difference is it's packaged up in a PDF or Word document and split up into chapters.
It's also effective because your dedicated readers who like to read will want to buy your books too.
Ebooks can also be used to promote higher-priced offers like an online course or membership program.
Moreover, self-publishing your eBook on Amazon has the potential to reach a wider audience.
To start selling eBooks, first look at the content that performs best on your site.
Then think of the problem your ebook will tackle, the outcome readers will learn, and the solution to get there.
You can write it in Google Docs and download it as a PDF. Hire someone on Fiverr to design a book cover and use a platform like Gumroad to sell it.
For more details, read our guide on how to make money writing ebooks.
10. Offer Coaching or Consulting
Coaching and consulting have blown up in recent years. And it might just be the perfect way to boost your blog's revenue.
Coaching is simply helping your clients get from where they are right now to where they want to be.
From struggling to succeeding.
What's appealing about this blog monetization strategy is that it's possible to charge higher fees.
Some coaches charge anywhere from a few hundred dollars per hour to thousands when selling coaching packages.
When you have expert knowledge and can see where others are getting stuck, it can be a valuable skill you can monetize.
A good example of this is Jonathan Lautermilch, who makes multiple 6 figures in his coaching business.
11. Start a Paid Membership Subscription
It's never been easier to start a paid membership site or subscription.
Similar to other monetization strategies on this list, a paid membership offers exclusive content for a monthly or annual fee.
This could be online courses, ebooks, and other gated content only available to paid members.
You can also offer expert support and community features, which will ensure your members make progress with their goals.
Memberships are great for bloggers who already have a steady flow of traffic, either through Google, social media, or paid ads.
As you don't need to spend much time on traffic acquisition, you can focus on serving your members and converting blog visitors.
The happier your members are, the bigger your membership will grow.
There are many ways to get involved in this blog monetization strategy. If you blog on WordPress, you can use MemberPress to keep everything in-house.
Or use platforms like Circle, Might Networks, Teachable, or Patreon.
There are tons of options. However, don't get too caught up in choosing the perfect platform.
A membership site is simply a place where you can share content or courses that require a subscription.
Even something as simple as a Facebook Group and taking payments through PayPal will do the trick.
As long as you focus on providing quality content and support, you'll find it easy to succeed.
FAQs About Monetizing Your Blog
Here are some answers to common questions about blog monetization.
What's the Best Blog Monetization Strategy for Beginners?
The easiest blog monetization strategies for beginners have to be display ads or affiliate marketing.
You can get your blog signed up with Google Adsense or Ezoic in less than 24 hours. And if you've already got traffic, you can start earning money immediately.
With affiliate marketing, you can sign up for Amazon Associates or tons of other affiliate programs for beginners.
How Many Views do You Need to Monetize a Blog?
Some ad networks and affiliate programs allow you to join them with little to no pageviews.
However, to start seeing income, you'll need at least 5,000 – 10,000 page views per month.
Also, read our post on how much money does 10,000 visitors make per day to learn more.
How Much do Bloggers Make? 
A successful blogger can make any amount of money. From a few dollars per month to millions.
It all depends on your leverage, the niche you're in, your imagination, and your willingness to learn. 
To give you a better idea, check out these 29 blog income reports.
What Blog Niches are Most Profitable?
According to data gathered by Matt Diggity and Empire Flippers, some of the most profitable niches are:
Finance
Bed & Bath
Pet Care
Kitchenware
And Lifestyle
You can see for yourself in his video below:
Conclusion
There you have it. 11 blog monetization strategies to maximize your earnings and help more people.
If you're new to blogging, we recommend affiliate marketing or display ads, as these are the easiest to start.
You can sign up to Ezoic to display ads on your site or learn more about affiliate marketing in The Authority Site System.
Give them a try to see which one you like best. Good luck!