Want to know how to write a blog intro with impact?
It's important to understand human psychology.
But don't worry, you don't need a psychology degree to write a great introduction.
Far from it.
You just need a few simple psychological principles that get readers saying "YES" to the rest of the article.
When you use them, it's a win-win for everyone involved.
Your readers are thrilled they found your website.
And you:
Gain a loyal following
Get more email subscribers
And make more sales or affiliate commissions
The best part?
A great intro can even improve organic rankings because more engagement sends "positive signals" to Google.
Keep reading for 11 tips to write highly compelling blog introductions.
1. Start with a Question (or Statistic)
When you ask a question in a blog post, the reader has to read the following line to get the answer.
And as an opening paragraph, it's perfect, as it encourages this trend.
The trend of reading the next line.
Questions can also be used to build rapport by getting on the same page as your reader.
Or by making them laugh or by building curiosity.
Some question examples:
Want to know a secret?
Don't you just hate it when your dog barks all night?
What if you could please everyone all of the time?
Another great opening sentence is with an industry statistic.
Why?
Because they add a perceived authority to the writer, as it aligns you with the expert or industry.
If you're not an expert on the topic with raving credentials, a statistic is the next best thing.
Examples of sharing stats:
81% of marketers view content as a core business strategy
Content marketing generates three times as many leads as other digital marketing and costs 62% less
This might help you come across as an expert content marketer, even if you're not one.
2. Know Your Readers' Pain Points
In his book Thinking, Fast and Slow, Daniel Kahneman writes:
"Loss aversion refers to the relative strength of two motives: we are driven more strongly to avoid losses than to achieve gains."
In simple terms, this means that humans are twice as motivated by pain than by pleasure, a common concept known in content marketing and modern psychology.
It's also the reason why almost all sales copy and advertising leads with a pain point.
And you can do the same in a blog post introduction.
For example, which of the following motivates you more?
This one habit can get you into shape for the summer and feeling amazing!
Is this habit stopping you from getting into shape and destroying your confidence?
Life tends to escape most of us, and we become complacent. Then, avoiding the pain becomes less painful than leaving our comfort zone.
That's why knowing your readers' pain points are so effective.
Knowing the problems your audience is facing will clarify your message and influence your audience to take action.
3. Communicate Expertise
Many people shy away from promoting themselves because it feels like they're bragging.
But, to write a good blog intro, expertise is essential.
However, you don't need to hold a master's degree or above to be an expert.
You only need to be perceived as an expert.
"How?" You ask…
Here are a few ways to establish authority and expertise in your writing.
Be Specific
Assertive people with authority are direct without being domineering.
They say it how it is.
That's because they are confident about what they know and communicate with conviction.
To make this work in your intros, avoid being vague or passive and, instead, be specific.
Want a specific blog introduction example? Here are two:
The first one doesn't require much authority, but the second is crucial.
Christmas Jumpers: After researching 100+ Christmas jumpers, these were the best quality we found, thanks to their 100% sustainable and eco-friendly fabrics.
The Ketogenic Diet: After 3 years on the keto diet, this is, in my expert opinion, the fastest and safest way to get started with keto.
Show, Don't Tell
Instead of telling people how much of an expert you are, demonstrate your wealth of knowledge by making complex topics easy to grasp.
It's better to let them define you as an expert than you trying to convince them you are one.
Use Social Proof
Social proof is an excellent way to establish expertise and authority.
Here's how you could include it in your intros:
People often ask me; "What is the best way to market my business online?"
Or…
I get this question asked a lot by my email subscribers, so I thought I'd address it here…
This ties into the previous tip. You're not directly stating that you're an expert. You're using social proof to do it for you.
4. Keep it Short and Sweet
Unless you're a world-class storyteller, aim to keep your blog introductions short and sweet.
Clear and concise, and on point.
Try to set the pace of the article in your intros. A pace that moves them along quickly.
Successful introductions only require one thing.
Let the reader know they will get the answers they seek in your article.
Of course, longer intros can work, but they must be well thought out and match the tone of the main content.
5. Meet the Search Intent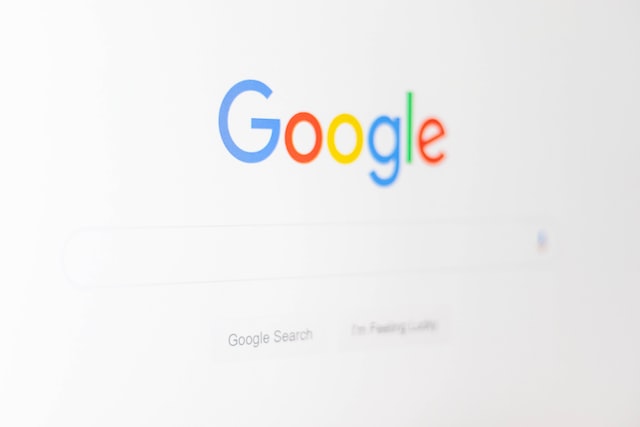 Meeting the search intent is essential.
And not just for SEO benefits, as it lets the reader know they're in the right place.
To do this, include your primary keyword in the first paragraph if you can.
You can also emphasize search intent in bullet points.
(More on bullet points later.)
The reason why search intent is so important in SEO is this:
Relevance, context, and understanding.
When people do a Google search, they can often be vague.
That's because they don't know the details of what they're searching for.
But what they do understand is how their search query relates to their problem.
When you can communicate their problem as it relates to the intent of the post, they won't want to stop reading.
6. Obliterate Objections
Objections are simply doubts in a person's mind that what they will read (or buy) will help them.
Everyone has objections.
But we can bundle almost all objections into four buckets:
People don't want to waste time
They don't want to waste money
There's a lack of trust
They are unsure if there's a need
Let's briefly break each of these down from the context of writing better introductions.
First, people don't want to waste time, so if they feel like they need to make an effort, they might put off reading a good blog post.
Combat this objection by stating how easy it is to learn, how quickly they can implement the teachings, or how beginner-friendly it is.
Second, they don't want to waste money. If your article is reviewing an expensive product, highlight the benefits of owning it or the disadvantages of not owning it.
Third, if there's a lack of trust, it could be in you, themselves, or the topic you're writing about and will have doubts.
This one comes down to confidence. The best way to create trust is to communicate expertise and build rapport.
Lastly, people are unsure if they need to know more about your topic or buy what you're selling or promoting.
To overcome this objection, the reader needs to become more aware of the pain points if they don't learn more about them.
When you combat these objections in your intros, you'll get people reading your content every time.
7. Build Anticipation
Building anticipation in your introductions is a great way to keep people reading.
This can be done in a couple of ways.
Similar to how horror movies keep you on the edge of your seat or the reverse; a motivational speaker on stage.
Here are a few ways you can incorporate these into your blog intros.
The first idea is to introduce a personal success story of how you overcame a challenging issue (or achieved an inspiring goal).
For example:
In this post, I'll share how I overcame my fear of public speaking in less than 1 hour. Not only that, I got a standing ovation the very next day.
Another way is to express a negative emotion your reader may be facing that the article is going to help solve.
For example:
Want to know what the best meditation apps are?
Then you're in luck. After spending the last 2 years completely stressed and burnt out, I tested 7 meditation apps over 30 days.
The best bit?
My stress has completely cleared up and I have more time to focus on my business.
Lastly, tell people what they can expect from the article. For example, this can be best done using bullet points.
This is my complete guide on how I increased organic traffic by 273% in just 3 months.
You'll discover:
The three things I did differently to exceed my goal
How my traffic increase has impacted my income
And a step-by-step strategy so that you can replicate my results
8. Empathize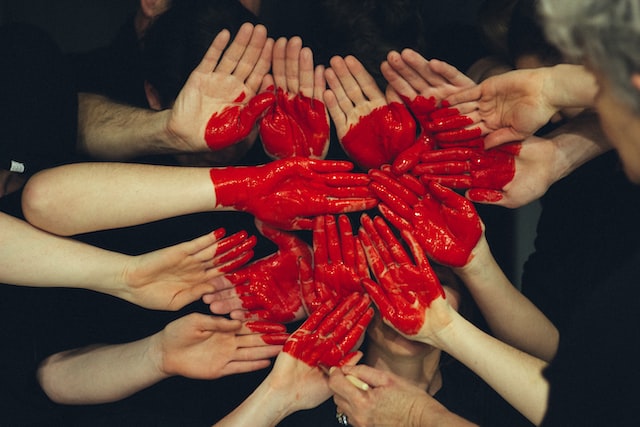 Injecting empathy turns a basic blog intro into a great blog intro.
And it's an excellent way to engage readers as it helps build rapport.
But what does that even mean?
Rapport is how people connect through shared views, mutual understanding, and acceptance of each other's differences.
Empathy is just one way to build rapport with your reader.
To bake this into your introduction, here are some helpful pointers.
Make a statement that the reader agrees with – People generally connect with others who agree with them, at least in the beginning.
Get on their level – Meet the reader where they're at by aligning with their needs, hopes, and desires.
Show your vulnerable side – Paradoxically, vulnerability shows strength. And if your reader relates to your pain, they will begin to trust you more.
9. Use a Copywriting Framework
Copywriting is the art of sales using the written word. This is perfect for introverts who hate cold calls or sales meetings.
And it's perfect for an effective introduction.
A copywriting framework is a structured way to format your writing.
For example, this is the PAS framework:
P: Problem – Highlight a pain point the reader is facing
A: Agitate – Emphasis the issues that  may arise if the problem isn't solved
S: Solution – Outline specific steps to solve the problem
Many copywriting frameworks exist, such as AIDA (Attention, Interest, Desire, Action) and BAB (Before, After, Bridge).
Using one of them in a blog intro will yield significant results.
Here's how PAS might look in your introductions:
Problem: Are you struggling to get enough fruit and veg in your diet?
Agitate: I get it. It can be hard to build this habit. Not to mention wreak havoc on your health.
Solve: That's why I've put together this list of healthy smoothie recipes that only take 10 minutes to make.
10. Use Bullet Points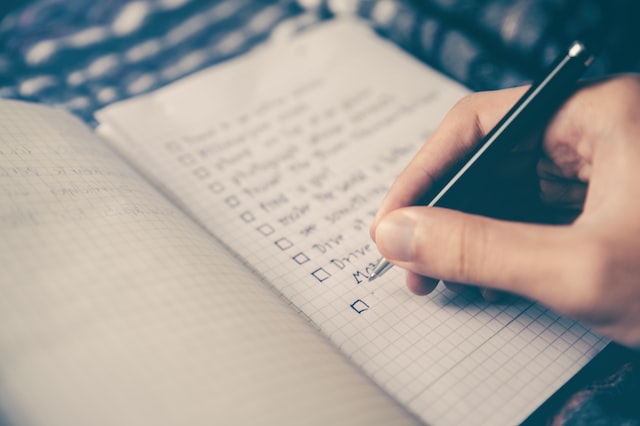 Bullet points have been used to sell stuff for decades.
They break up the text, which draws the reader's attention. And they can offer some highly engaging details.
Details that get people wanting to read further.
Here's how you can use them in your intros.
After introducing the article, share some context to clarify what they'll learn.
Another way to use bullet points is to state the benefits they'll gain from reading your post. Or the benefits of a product if you're writing a review.
Lastly, make them skimmable and easy to digest. This will help them flow through the intro and is key for your overall blog content strategy.
11. Provide a Call to Action
A call to action simply tells the reader what to do next.
Sometimes, it's to get them to click a button or a link, buy a product, or sign up for a newsletter.
But it can also be used at the end of your introductions.
For example, some articles end like this:
Read on to discover the best keto recipes for complete beginners.
Or the call to action can be as simple as saying, "Keep reading" or "Let's dive right in."
Whatever you decide on, adding a call to action is an essential piece of a highly converting blog introduction.
Conclusion: How to Write a Blog Intro That Converts
That concludes this post on how to write an impactful blog intro.
Using these tactics will massively improve your connection with your audience and keep them on the page longer.
This is key if you want to build a loyal following and increase your bottom line.
Check out our article on how to create blog content that engages readers.