Looking for easy degrees that pay well?
If you're wondering what subject to take for your bachelors degree here are some easy majors to consider that can pay well depending on the career path you choose. 
Don't miss them below!
1. Business Administration
A degree in business administration might not sound all that glamorous, but making $100,000 a year means you can still live that high life.
Business admin majors will focus on different aspects of business, like marketing, accounting, decision-making, management, and more.
The best part about going into business administration is that it's a super flexible degree that could see you build your career in any number of different areas. Plus, you learn a lot of the skills that you would need to build and run your own business, which really opens up your earning potential.
Some possible jobs once you've got your business administration degree include:
HR Specialist: $70-$90k
Marketing Manager: $100-$120k
Insurance Actuary: $80-100k
Sales Manager: $100-$120k
Depending on what part of business administration you really take a shine to, you might find some opportunities to work from home but more often than not going into the "office" will be an important part of your role to collaborate with others.
2. English
The best part of an English degree is that there are lots of opportunities to work from home (wherever that "home" may be, hello digital nomad life).
An English major can specialize in many different areas including creative writing, classical literature, and journalism. But keep in mind that a fully rounded degree will likely mean you spend a bit of time focusing on each of them.
Throughout your major, you'll learn about interpreting literature, writing composition, communication, and more. These skills will lend themselves to a variety of different careers, especially if you go on to earn a master's degree or doctorate degree, including:
English Professor: $45-70k
Editor: $35-$60k
Novelist: $35-120k (depending on success)
Journalist: $45-$60k
And if you're looking to work from home, an English degree could help you build your career as an:
English Teacher/Tutor: $30-$45k
Content Writer: $30-$73k
Copywriter: $40-$80k
3. Anthropology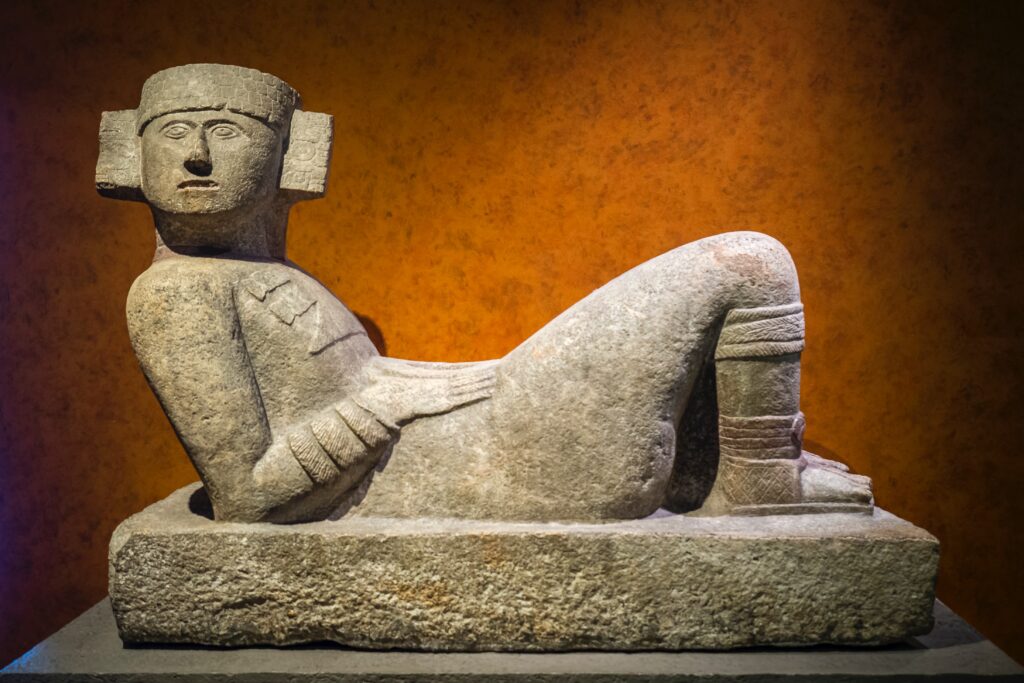 Anthropology can be a particularly fascinating college degree if you have an analytical mind or are drawn to interdisciplinary studies. The study of humans and culture overlaps with history, language, science, media, and other disciplines.
The great thing about this is that it means a bachelor's degree in anthropology opens up a lot of possible job opportunities:
Interpreter: $40-$60k
Archaeologist: $40-$50k
Project Manager: $90-120k
Archivist: $50-$75k
Some other possible career paths you might find yourself on with an anthropology degree may not be that obvious. And the skills you learn with your degree may help with several jobs that also have a high possibility of remote work, including:
Social Media Strategist: $45-$65k
International Marketing Manager: $70-$140k
Research Analyst: $50-$90k
4. Human Resources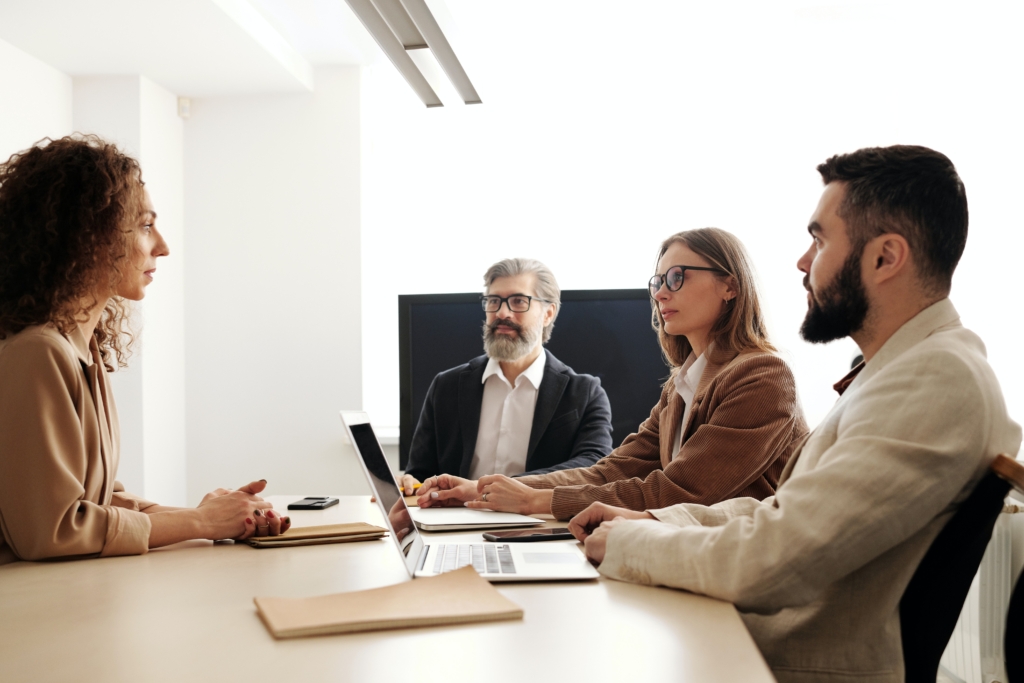 Although you might not find yourself in any shocking job positions with a Human Resources degree, HR professionals can count on a decent starting salary.
In fact, labor statistics show that entry-level HR workers with a bachelor's degree can expect early career pay to be between $40-60k/year, while HR managers can expect to earn more like $95-100k/yr. With that in mind, this is definitely one of those easy degrees that pay well.
More and more colleges are also offering the opportunity to earn online degrees in human resources which means if you're considering a career switch, this might be a good one to look into. You can also get work in HR with a 2-year associate degree if you don't have the time to do a full bachelor's.
For that reason, most HR graduates go on to work in, you guessed it, Human Resources. However, a degree in HR could also open up other opportunities in the business world. Some possible career paths might be:
HR Manager: $95-$115k
Labor Relations Specialist: $55-$90k
Training Coordinator: $50-$70k
Recruiter: $55-$100k (depending on experience)
Most of these roles are still quite traditional, with only a little bit of flexibility for remote work.
5. Communications
Similarly to anthropology, communications is another broad discipline that can open doors in almost any industry. You'll study everything from history and English to sociology and media.
This is another industry that you can get started in with just an associate degree, though with more and more people being attracted to this major a bachelor's degree will help you stand out more. Alternatively, there are many online degree programs for communications, so you can always try to juggle going to school while gaining real-life experience in the field.
Both the public and private sectors are always on the hunt for communication specialists so although this may be a more competitive field of late, there is plenty of work to go around.
PR Manager: $90-$130k
Staff Writer: $55-$80k
Event Planner: $40-$65k
TV Critic: $55-$70k
A communications degree may also be the perfect stepping stone to launching your remote career as a:
Brand Manager: $80-$100k
Digital Marketing Analyst: $55-$75k
Freelance Communications Specialist: $35-$70k
6. Marketing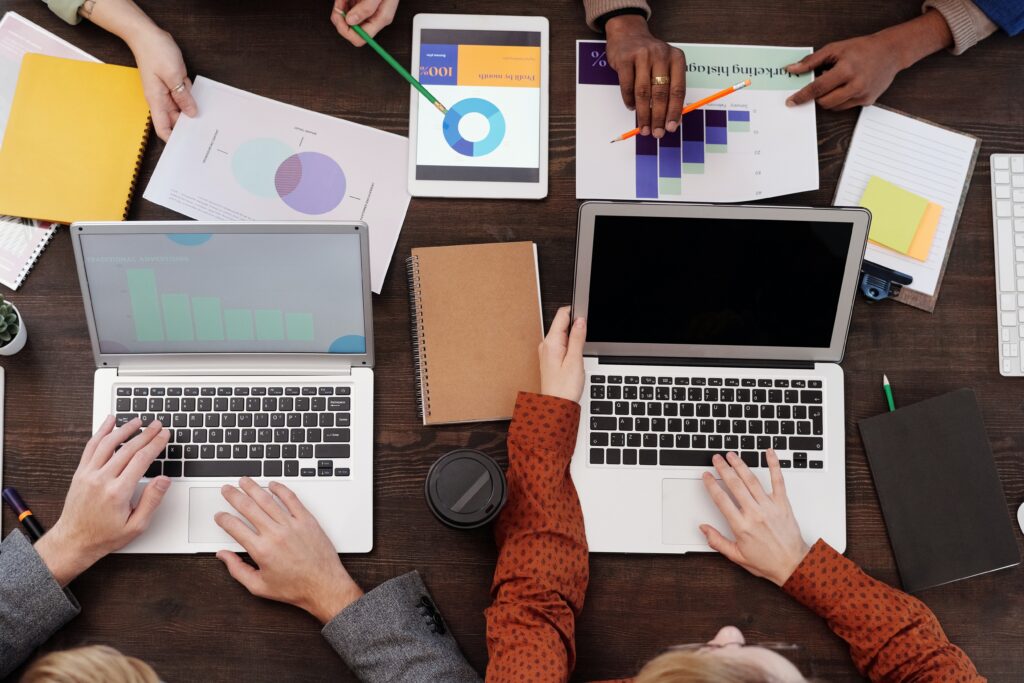 Commonly thought of as one of the easy degrees that pay well, marketing doesn't come naturally to everyone. But if you have a knack for it, it's a great skill with lots of opportunities for remote work, especially in this era of social media.
A degree program in marketing will focus on buyer behavior, market research, advertising, sales operations, planning, and more. It is closely related to other business degrees.
Some jobs include:
Market Research Analyst: $60-$85k
Advertising Project Manager: $80-$110k
Digital Marketing Manager: $85-$120k
Thanks to social media and the age of influencer marketing, there are also a ton of possible remote jobs for marketing professionals. Consider roles like:
Influencer Manager: $90-$110k
Social Media Marketer: $50-$80k
Or maybe you'll take what you've learned about selling and become an influencer. According to Business Insider, influencers earn anywhere from $10 a post to $1000, with some raking in several hundred thousand a year.
7. Supply Chain Management
Supply chain management is probably not the first college major that comes to mind when contemplating what you want to study. In fact, you may not have even heard of it before. However, it's not to be underestimated as an easy degree program with huge earning potential.
For a great break of supply chain management and some other ideas for easy degrees that pay well, check out Income Over Outcome's video:
On average, people with a degree in supply chain management go into one of the following careers:
Production Manager: $100-$120k
Transportation, Storage and Distribution Manager: $60-$80k
Quality Assurance Manager: $110-$140k
Unfortunately, the nature of the work means it's not really suitable for those looking for 100% remote jobs. 
8. Sports Studies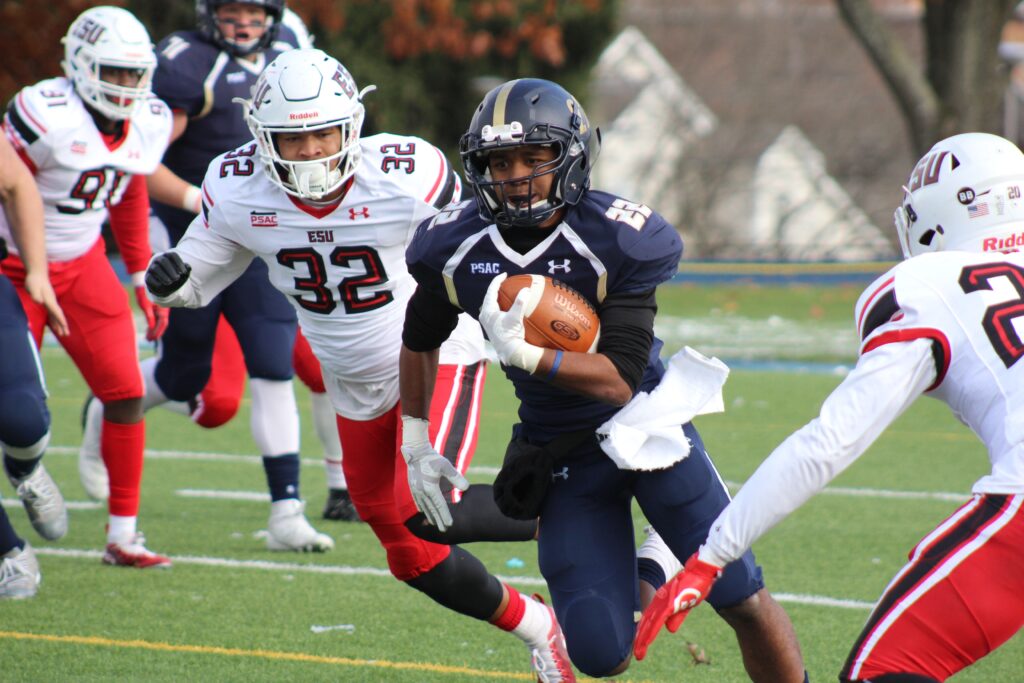 An easy one to get into if you're already a big sports fan might be sports studies. This discipline looks at the history and culture of sport within society. 
You'll notice that a lot of the so-called easy degrees that pay well are the ones that are less specialized and cover a broad range of topics. Although sports studies is no different, you will find that your job prospects are slightly more niche than, say, an English or Anthropology degree.
Some jobs you might find yourself in could be:
Contract Negotiator: $45-$90k
Sports Writer: $30-$50k
Fitness Manager: $50-$65k
Physical Therapist: $80-$100k (may require additional schooling)
And, of course, if you really have a passion for sports, you can always consider starting a blog or podcast with all the latest team coverage if you're looking to build a remote career.
9. Health Care Administrator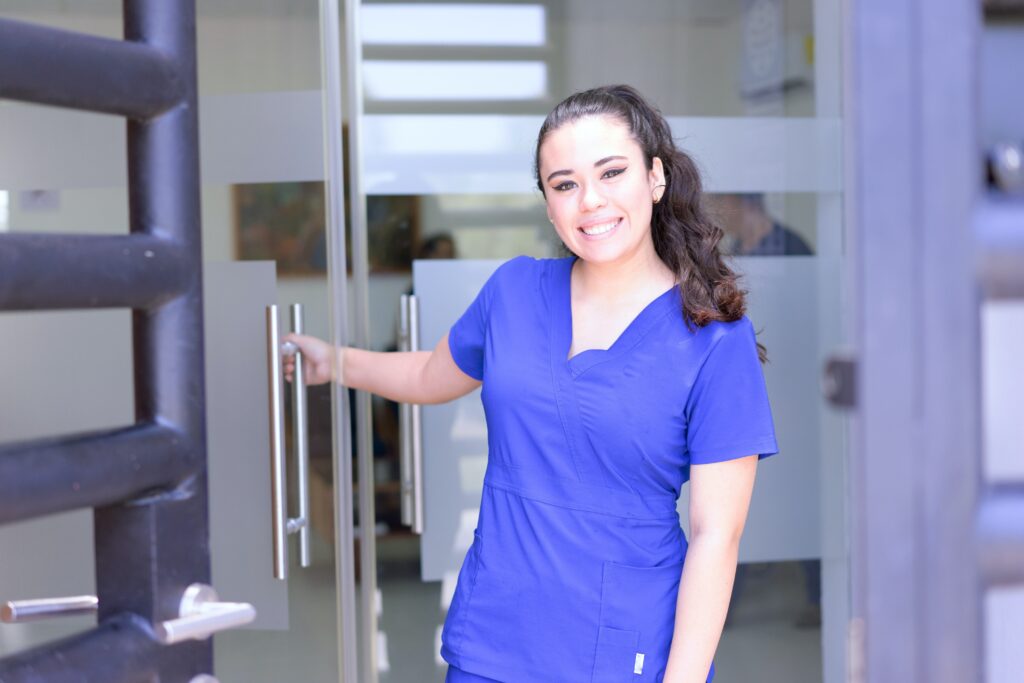 Alright, so maybe you aren't ready to commit to med school, or your parents just want to say you work in healthcare. Or maybe you genuinely want to do something to help people in some way. Healthcare administration is actually one of the best easy degrees that pay well if you're looking to get into healthcare in some way.
This degree blends healthcare and business to give you the necessary skills to enter into a number of lucrative career paths like:
Social and Community Service Manager: $60-$90k
Healthcare Practise Manager: $60-$75k
Senior Healthcare Administrator: $55-$85k
It's also a great stepping stone if you want to pursue a master's degree as it can set you up to either follow a business or healthcare path.
However, if you're looking for remote work, most of the jobs for healthcare administrators are on-site.
10. Philosophy
One of the most notorious easy degrees that pay well is probably philosophy. You'll learn how to train your brain to tackle complex problem-solving and pay particular attention to detail.
Although it can equally land you a job at Starbucks, if you consider the skills you learn in a philosophy degree they can be applied to a number of different roles:
Policy Officer: $80-$160k
Chaplain: $45-$80k
Legal Professional: $55-$75k
A philosophy degree is really what you make of it.
11. Music
Love playing music but worried you can't make a career out of it? Just because you choose to major in music in college doesn't mean your only job options are starting a band or being a high school music teacher. There are actually lots of different jobs you could find yourself in with a music degree, such as:
Music Historian: $65-$85k
Studio Manager: $70-$100k
Audio Engineer: $60-$90k
Or you can try to build a freelance career for yourself with your music degree by selling jingles or short audio clips to brands. You could even become a music therapist and start your own practice.
Overall, the hardest part of a music degree is being accepted into the program. Most schools need more than just a passion for music, and you'll need some degree of talent!
12. Information Technology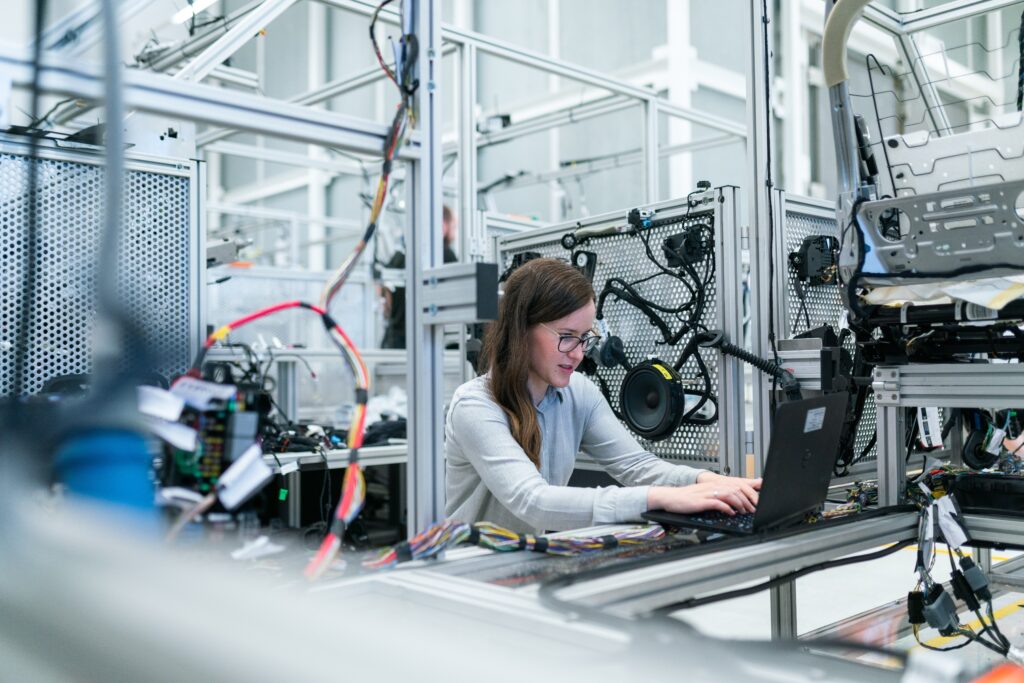 Information Technology, or IT, is one of those easy degrees that pay well and has become increasingly popular over the years. Unfortunately, this means that the field has become more competitive overall, but since everyone relies on tech these days there are still plenty of roles going.
IT professionals work on building and maintaining both hardware and software infrastructure in a variety of different positions. An IT degree will blend business, computer science, and communications. From there, you can choose to specialize in something like web development or become a software analyst.
While at first it can seem like a daunting degree, the truth is depending on your age, you've grown up with a good foundation of the skills necessary for this trade already. That, and the fact that technology is constantly around us, makes it a much more approachable degree than you might have initially assumed.
Network Systems and Data Communications Analyst: $60-$100k
Software Developer: $70-$100k
Information Security Analyst: $80-$130k
The good news is that the nature of a lot of IT work means it is online, especially if you choose to specialize in software over hardware. This makes it a very lucrative college major for those looking to work remotely.
Summary
The truth is a high school diploma isn't really enough anymore to land you a mid-career salary. But that doesn't mean you must kill yourself and go through eight years of med school. There are lots of easy majors that lead to high-paying jobs to take advantage of, like becoming a computer support specialist or an aerospace engineer. 
But if at the end of it all, none of these degrees sound right for you—then check out how to make money without a degree!