Few things are as enjoyable as starting a business related to your passion. If you're a foodie, why not put all that knowledge and enthusiasm for good eats to work by starting a food business? This may seem intimidating at first, but it can be achieved with the right idea and determination. Here are 15 great food business ideas for aspiring food entrepreneurs.
15 Profitable Food Business Ideas
Here's a list of very popular ideas you can try.
1. Create a Food Blog
If you are adventurous in trying new food recipes and love to share your food journey, you can start a food blog. There are plenty of niche site ideas in this arena to help you pair down from the millions of food blogs already in existence. You can create:
Restaurant review blog
Recipe blog
Food photography blog
Cocktail blog
Culinary focus blog (vegan, gluten-free, etc)
The ideas are endless, so just make sure to start a food blog niche that you can be passionate about.
And if you'd like a step-by-step video course to walk you through the entire process, check out our review of The Authority Site System (TASS). It's a very popular SEO and blogging course that teaches you everything you need to start and grow a profitable blog!
2. Start a Vending Machine Business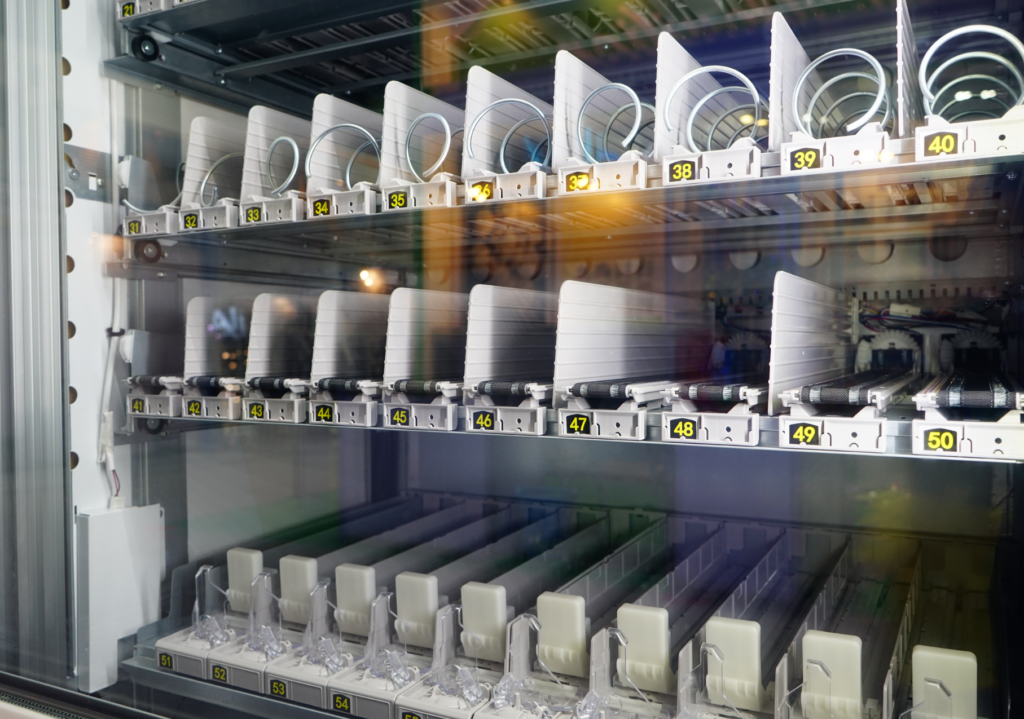 Vending machines are one of the many profitable food business ideas. Begin with a business plan that includes the right location and ready-to-eat snacks. 
It is crucial to keep the vending machine stocked up at all times to avoid losing a potential sale, so this business is best for those who can keep up with operations on a timely basis. You can sell:
Beverages
Savory snacks
Candy
Frozen treats
Healthy foods
A vending machine business operates independently and also as a franchise. So you can scale your business as you learn the ropes.
3. Become a Farmer's Market Vendor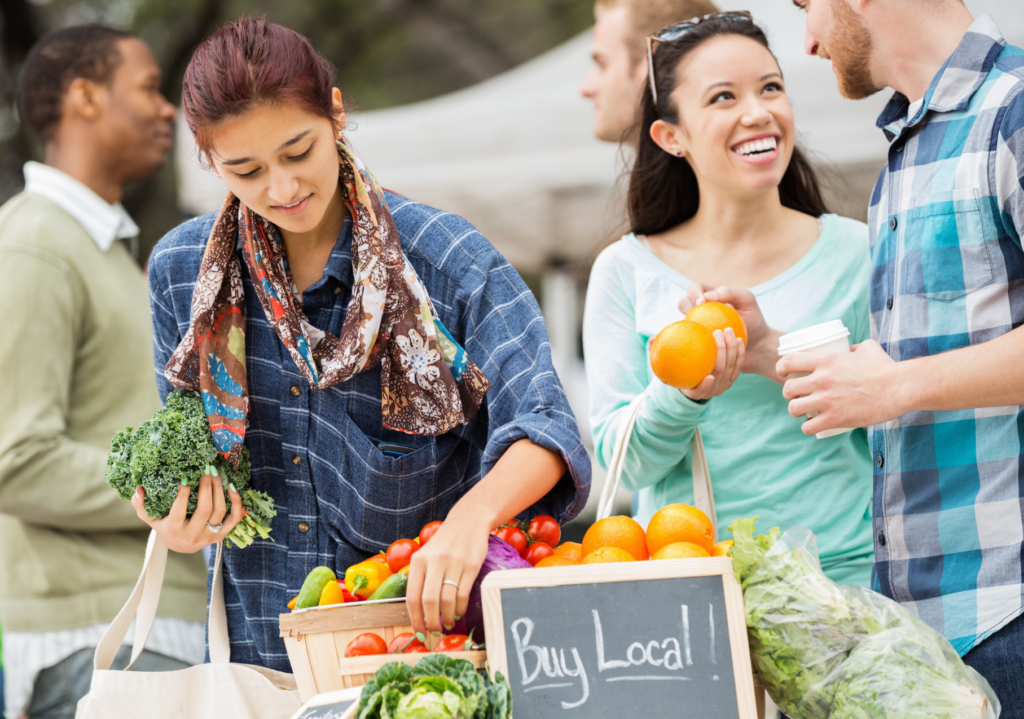 You can enter the food industry as a small food business selling fresh produce at the farmer's market.
The farmer's market is a great place to connect with individuals and other food businesses looking for healthy ingredients like fresh fruits and vegetables. Ferments, dairy products, preserved seeds and nuts, and meat are also viable options.
With the right location, you can set up a stall that will help to create a communication channel and open up possibilities for you in the restaurant industry.
4. Offer Cooking Classes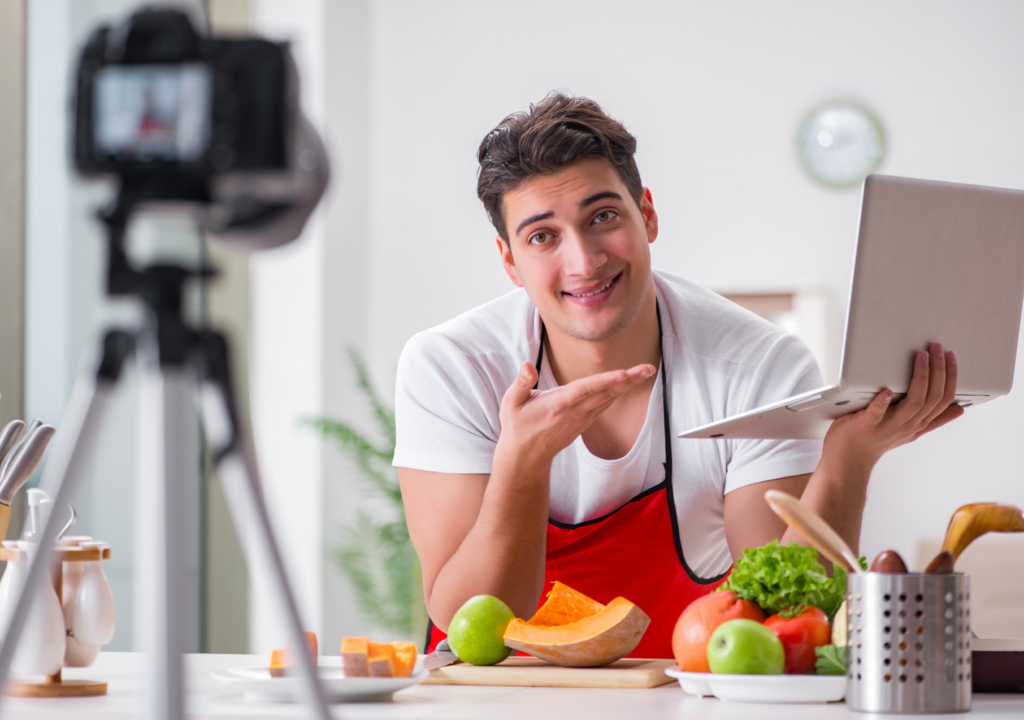 Offering cooking classes is a relatively low-cost food business idea with the potential to turn into a very lucrative business.
If you are a food lover, love to cook, and can easily connect with people, it can be the perfect entry into the food industry. You can sell your classes through an online business or opt for in-person classes for:
one-to-one sessions
group sessions
You can stick to a certain genre of food, such as Indian food, or focus on a demographic such as busy moms. Make sure you're clear on who you're teaching so you can develop content that directly serves them.
5. Start a Food Processing Business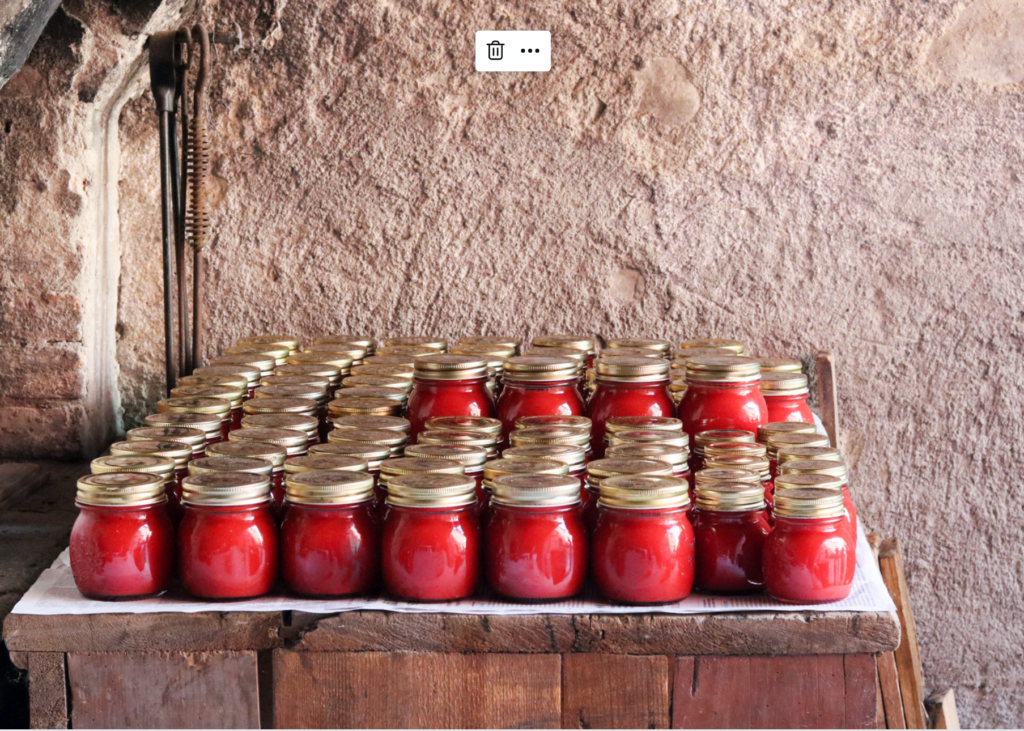 A food processing business includes selling packaged and manufactured food products. The manufacturers aim to preserve food quality and provide convenience to the consumer.
You can enter the market to sell processed goods such as:
Honey
Sauces
Spices
Dairy products like cheese and milk
Jams and jellies
Fruits and vegetables
Many food processing businesses operate only as online stores to reduce in-store costs and focus on inventory management, packaging, marketing, and supply chain management for the product line. You can market your services online to find leads to expand your product reach.
6. Open a Food Truck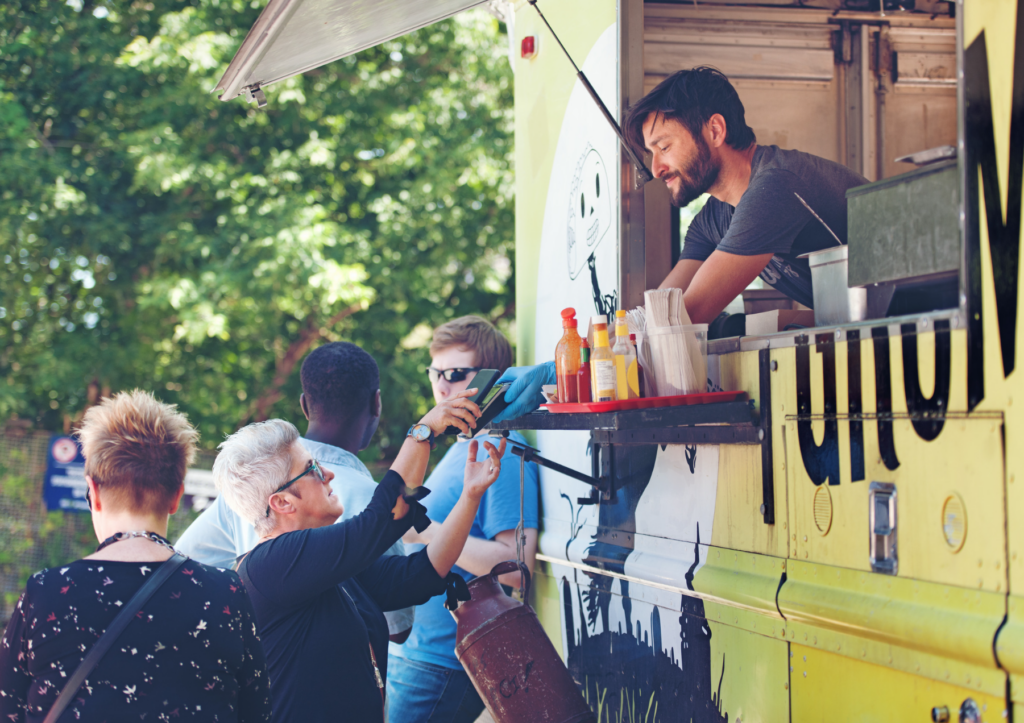 Food trucks are a creative business idea for entrepreneurs willing to reach people rather than wait for people to come to them. This $1.2 billion industry is expanding rapidly due to the increased mobility and location control it provides to the business owner.
Even though the initial startup costs to procure a fully equipped truck are high, they are often less than a brick-and-mortar establishment. Once you purchase the food truck and acquire the relevant permits and licenses, you can build a very profitable food truck business.
7. Start a Natural Baby Food Business
The global baby food market is expected to grow 6% annually from 2023-2027, with revenue amounting to $301.30 billion in 2023.
It is a massive food industry to tap into. However, gaining the trust of parents who wish to provide the best for their children can be challenging. The baby food business is scalable as babies require different food textures for every stage.
With the use of healthy, organic food ingredients, you can build long-lasting relationships with your customers- parents. With high-quality ingredients and a food processor, this business is easy to start even if you don't have the best cooking skills.
8. Create a Coffee Shop
It is no surprise that coffee is growing to be one of the essential food items in our lives. The revenue generated from the coffee market increased to $95.58 billion in 2023. Therefore, the coffee shop industry presents a sizeable business opportunity for food lovers to enter.
With the increased popularity of coffee, people are always willing to try unique blends and are receptive to local coffee shops. You can seize this chance to create a niche for your product line.
With a coffee shop, you can also sell complimentary baked goods like biscuits and cookies to create a pleasing dining experience. And if you don't want to directly manufacture and ship the product, you can join a coffee affiliate program to make commissions from coffee sales.
9. Craft a Subscription Box Service
A subscription box service is one food business idea that gives consumers the benefit of eating restaurant-quality food or snacks at home. You can offer the following weekly or monthly subscription service as part of your food business idea:
Meal kits: dishes designed with pre-proportioned ingredients that can save customers trips to grocery stores
"Almost" ready-to-eat meals: dishes that require just a little effort on the consumer's part
Curated subscription boxes: food boxes designed on a specific theme
You can design your niche around different cuisines or as a healthy and tasty food brand dedicated to serving food lovers.
10. Sell Ice Cream From a Cart
As of 2022, the global ice cream market stands at $70.6 billion. You can sell ice cream, gelato, frozen yogurt, or any variation and serve hundreds of customers daily.
Ice cream carts function independently or as a franchise. With the latter, you can enjoy brand familiarity from your customers and avoid the extra hassles of marketing.
However, if you don't mind going the extra mile and love doing things your way, you can start your independent ice cream cart.
The only downside to an ice cream business is seasonal demand changes. Business owners experience a high rise in demand during summer carnivals and festivals and a slow business in the winter.
However, with the innovative addition of autumn and winter flavors to your ice cream menu, you can enjoy a profitable business throughout the year.
11. Start a Virtual Restaurant
Want to start a restaurant with low capital investment? A virtual restaurant may be the perfect business idea for you.
The recent pandemic has increased the demand for ordering food via websites or apps. The market for online food ordering is anticipated to reach $200 billion by 2025.
A virtual restaurant operates through a commercial kitchen and is merely a food delivery business. You can choose your specialty; a fast food restaurant, a dessert business, or an online coffee shop, the possibilities are endless.
12. Make a Restaurant Review YouTube Channel
This is an extension of the food blogging business idea for those who are comfortable with sharing their opinions on camera. You can review newly opened or famous restaurants on YouTube and rate them in different aspects. You can be as creative as you like and give feedback on what makes these restaurants successful and where they have a chance for improvement.
As you gain popularity, restaurants may invite you to publish an honest review of their service to reach your audience.
You can earn a great living from working as a YouTuber by increasing your engagement rate, number of subscribers, and producing high-quality content. This is one of the best food business ideas for entrepreneurs that love to travel or constantly try the latest restaurants in their area.
13. Become a Personal Chef
Another way to use your training, experience, and skill set is to find a job as a personal chef. People with special dietary requirements or busy work schedules are looking for chefs with relevant qualifications to cook tasty food for them.
Even though the job doesn't provide very flexible working hours, it offers a high pay reward. You can learn to deal with clients and use this experience to start your own food business.
14. Start a Nutrition and Diet Coaching Business
People worldwide are becoming more aware of the importance of healthy food and lifestyle, making this niche one of the best profitable food business ideas. This has created a demand for nutritionists and dietary consultants to assist individuals and organizations in crafting a dietary plan.
You need to possess the relevant certifications and medical background to start your career as a nutritionist. However, once you start this journey there is a huge potential to climb up the ladder. You can land a job as a senior consultant at gyms, hospitals, schools, or offices.
15. Start a Catering Business
Catering businesses are in popular demand throughout the year. Be it a wedding, birthday party, or any big or small official event, people always look for the best food service in town.
You must build a strong business model to craft and deliver a suitable menu. It can be a challenge to overcome big orders initially, but once you have impressed a few clients, their recommendations can make your business go a long way.
You can also partner with event planners to bring in business and share clients to generate a profitable food business.
The Bottom Line: Food Business Ideas For Profit
Hopefully, at least a handful of the above ideas have you excited to move forward with your own food business. Whether you have years of experience in the food industry or you're a complete novice, there is an opportunity for everyone to make a profitable living through food-based businesses.
Good luck!