As the digital age advances and more entrepreneurs seek ways to break out of the traditional 9-to-5 job cycle, many have turned their sights to mobile business ideas.
These days, many unique and exciting mobile business opportunities are available for entrepreneurs who want to build their success without being tied down to any location.
Whether you're looking to offer a service or product, there's something for everyone in the world of mobile businesses. Here are 19 great options to start making money on the road today.
19 Mobile Business Models You Can Do From Anywhere
These 19 mobile business ideas will help you make an income while being flexible in your time and income. Choose one that you have a bit of experience in, or use this list as an opportunity to learn something new!
1. Travel Blogging
Travel bloggers create and share digital content about their experiences while traveling. The content is then monetized through affiliate marketing, product creation, or ad revenue. Once you learn how to start a travel blog, you can choose a specific area of travel that appeals to you, such as culinary exploration or historical landmarks. Travel bloggers can explore globally or limit their blog content to a city or neighborhood.
By combining the power of content creation with the freedom of a mobile business, travel blogging can be a fulfilling way to make money and reach new audiences while on the road.
Want to learn the ins and outs of affiliate marketing? Here's our complete affiliate marketing for beginners guide.
And if you'd like to get started the easiest way possible, I highly recommend getting the Authority Site System (TASS) by Authority Hacker. I've used it myself and it's a highly regarded, in-depth course by industry experts showing you step-by-step with video walkthroughs of how to start and grow a successful affiliate website in any niche. Check out our TASS review to learn more.
---
2. Social Media Influencer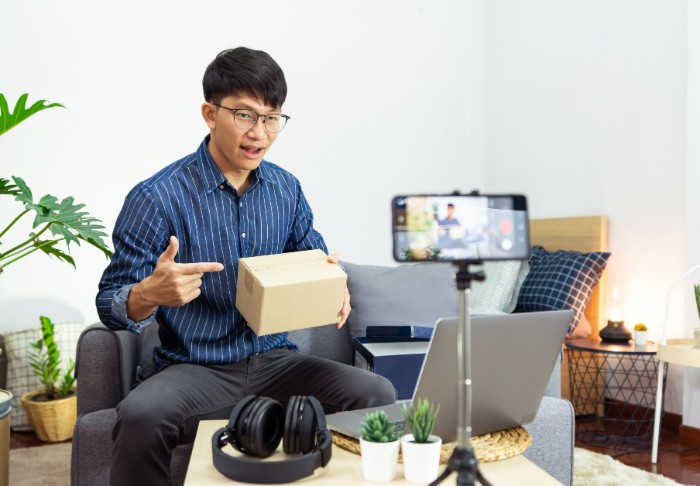 You can use your interests and passion to influence purchasing decisions of the community. Social media influencers earn through affiliate marketing, sponsored posts, and product promotion.
Earning potential is very high once you start attracting more followers to your social media account. Even micro-influencers with 10,0000-50,000 followers earn between $40,000-$100,000 a year. Huda Beauty is among the many famous social media influencers with millions of followers.
Here's a list of companies looking for influencers to help you get started.
---
3. Mobile Pet Grooming Business
As of 2022, 70% of American households owned a pet. This highlights a significant opportunity in the pet grooming industry. As pet owners prioritize mobile pet grooming services, local businesses can expect an average income of $48,000 a year.
To work as a mobile pet groomer, you should develop a strong business plan. Get hold of the required grooming supplies like brushes, shears, and clippers. You would also have to invest in a vehicle that will give you the desired functionality to operate and maneuver.
Check out Bubbles n Biscuits to see how it has expanded its mobile pet grooming business to 4 vans in Florida, US.
---
4. Mobile Farmers Market
With the growing awareness of organic food, people are looking to buy fresh fruits and vegetables directly from farms. You can start a mobile business as a vendor selling fresh and locally produced food.
This also benefits the small farms that can't connect with the people in urban areas. So you can offer them a truck delivery service similar to what Fresh Approach has done.
---
5. Photography Studio on Wheels
Do you have an eye for beauty and composition? Offer mobile photography services to clients who like their memories captured in real settings rather than in a studio.
Through this, mobile business owners can save the costs of renting space. Begin with thorough market research for your planned target audience. Carefully think and plan the events you would like to cover. For instance, Ria Brennan Photography focuses on newborn and family photoshoots.
---
6. Mobile Food Truck Business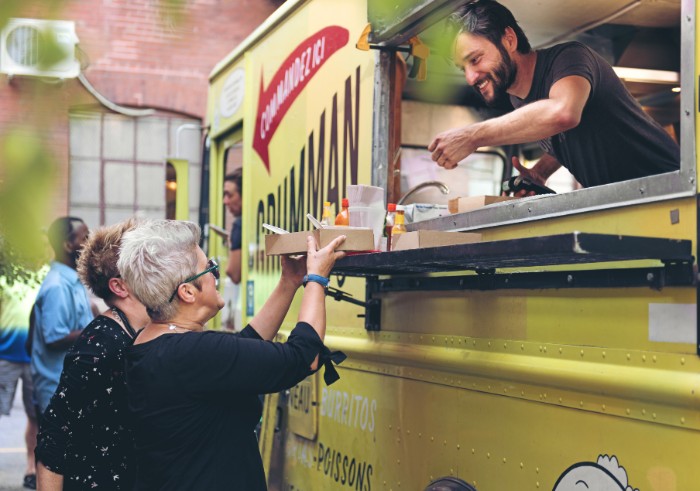 A food truck gives business owners the advantage of functioning as a restaurant where they can reach people themselves.
The startup costs associated with owning a food truck are high. However, once the revenue starts pouring in, it can become a very profitable business. On average, food trucks make around $200,000-$500,000 annually.
Check out Taco Truck as an example of a successful food truck business.
---
7. On-Demand Home Cleaning Service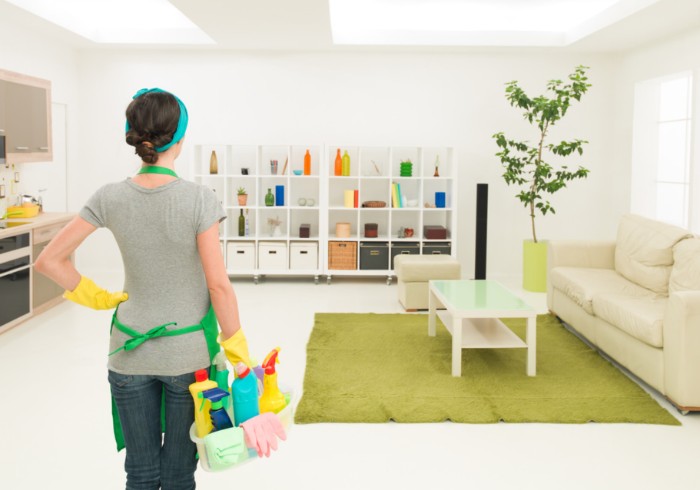 As more people are stepping out of the house to work, the demand for cleaning services has increased. It is one of the few profitable mobile business ideas you can invest in with minimal startup costs.
Cleaning services usually charge hourly with an average rate of $20-$50 per hour. Molly Maid is a perfect example of how businesses become successful by providing the utmost customer satisfaction.
---
8. Delivery Service for Groceries and Other Goods
You can start a mobile business offering delivery services to busy families and the elderly who can not go grocery shopping.
This business has skyrocketed in recent years. Many companies give customers the choice to select groceries and other goods from their selected panel of shops.
Instacart is one example of a mobile business you can contract with. They sell groceries, household goods, and provide customers with real-time updates on orders.
---
9. Mobile Auto Detailing Business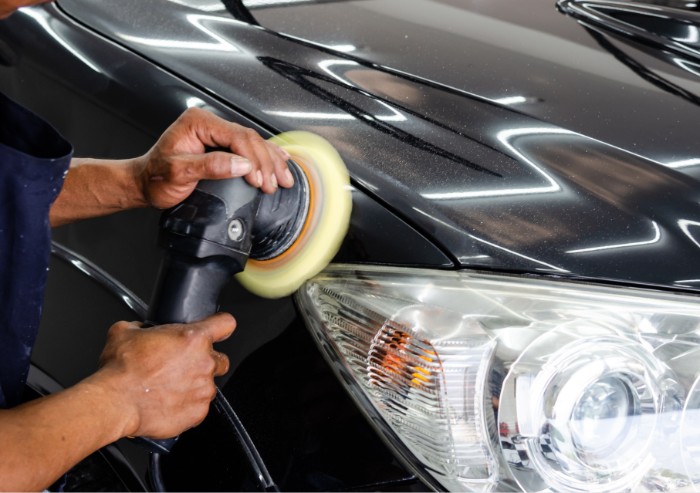 People are very invested in their vehicles and are willing to spend top dollar for the convenience of at-home services. You can offer interior and exterior vehicle cleaning services and charge a premium fee.
Mobile businesses offering car detailing services can earn up to $220,000 a year. Check out Right On to see the auto detailing services it offers for SUVs, trucks, and other automobiles.
---
10. Mobile Hair and Beauty Salon
Another successful business idea is to start a mobile hair salon or a mobile salon dedicated to beauty treatments.
Mobile salons have a diverse target market that includes new mums, families, and the elderly. Many business professionals also look for mobile hair and beauty professionals to style for corporate events.
Mobile salons can charge an hourly or flat rate depending on the different services they provide. According to ZipRecruiter, mobile hairdressers earn $57,000 annually on average. Check out Beautydel to see how they have expanded their business.
---
11. Mobile Clothing Boutique
Retail boutique stores are in high demand as people try to find clothing that matches current trends.
Clothing stores earn between $23,751 and $140,935 on average. With a mobile clothing boutique, business owners can save money on rent and go to places where they can find their target audience.
Boutique in a Bus is a perfect example of how mobile businesses can earn a steady flow of income.
---
12. Airport Shuttle Service
If you love driving, you can also open a mobile business that picks up and drops people off at the airport. This service best suits customers who go away on business trips or holidays.
Take a look at Super Shuttle Express. Customers can receive a quotation online and book services in advance.
---
13. Personal Chef or Caterer
The food industry offers a variety of job opportunities. You can open your mobile food business as a personal chef and expect to earn $90,000 on average. This is one of the best food business ideas because it's easy to change your working location anytime.
You can also offer mobile catering services to clients. These jobs require you to cook according to the customer's taste and dietary requirements.
Visit Chef Debbie Thorpe's website to see how trained and experienced chefs work.
---
14. Pet sitting or Dog Walking
Pet sitting is a small business idea that has the potential for scaling as pet owners require the assistance of specialists who can take care of pets while they are out.
It also includes dog walking, with an average dog walker earning $40,890 annually. Check out Rufus and Deliiah, who offer in-home pet sittings and services to pet owners. And read our guide on how to start a dog walking business for more helpful resources.
---
15. Bike Repair Service
Bikes are considered a popular mode of transport as the world continues to transform to "greener ways." You can offer mobile bike services like Nomad Bicycle Works to customers stuck at home or the office.
Customers prefer off-site repair services as they don't have to drop their bikes at the garage. They can see the mechanic repair bike with dedicated attention and recommend your business to others.
---
16. Tour Guide
You can also offer a mobile service as a tour guide to tourists. You can earn $34,000 annually on average. It requires very little investment, and you must be willing to travel to different local attractions.
People love to know about interesting facts and stories regarding historic sites. You can invest in this and offer brochures and pamphlets to keep them engaged.
---
17. Junk Removal Service
People search for junk removal services in neighborhoods after a renovation or construction. You can use your truck to lift excess clutter and dispose of it in the right place.
Earnings vary based on the volume or weight of items removed. You can also resell some of the items to earn an instant profit. Have a look at Weebble Junk Removal and Hauling as an example.
---
19. Coach or Personal Trainer
People prefer to hire a personal trainer or coach that can monitor and regulate their diet and physical activity levels. For starters, you should have sufficient knowledge and interest in this field. You can then provide this valuable service for a premium charge.
Personal trainers earn $65,000 a year on average. You can reach out to potential customers by keeping an active social media account. Check out this profile of Jagadish Gowda on Instagram for more inspiration.
---
19. Massage Therapist
Massage therapists provide muscular relief to people with health issues and sports injuries, and for general well-being. You can work as a mobile massage therapist and travel to the client with the necessary things for treatment.
According to the Talent.com, mobile massage therapists earn $146,250 annually. It is a lucrative business if you have the relevant skills and license to work.
Check out Soothe, a mobile massage provider that allows customers to book massage therapy online.
The Bottom Line: 19 Mobile Business Ideas
Whether an entrepreneur's goal is to make money, gain recognition, or simply have the freedom to travel while working, there is no question that mobile business ideas can offer something for everyone.
With 19 unique opportunities available and more being developed daily, this is the perfect time to get creative and launch your own mobile business.