Ever wondered how you can change the logo in your WordPress Header?
Lucky for you, we've created a step-by-step guide for placing a customized logo on your website, whether you're using a default or third-party theme.
Let's get started:
How To Change Logo in Default WordPress Themes
WordPress has an incredible array of default themes that allow you to build your website from scratch. The process to change the logo on such themes is much simpler. Let's check it out:
1. Login to your WordPress dashboard and click on Appearance > Themes from the left menu.
2. Install the latest WordPress theme by clicking on the three dots and selecting 'Activate.'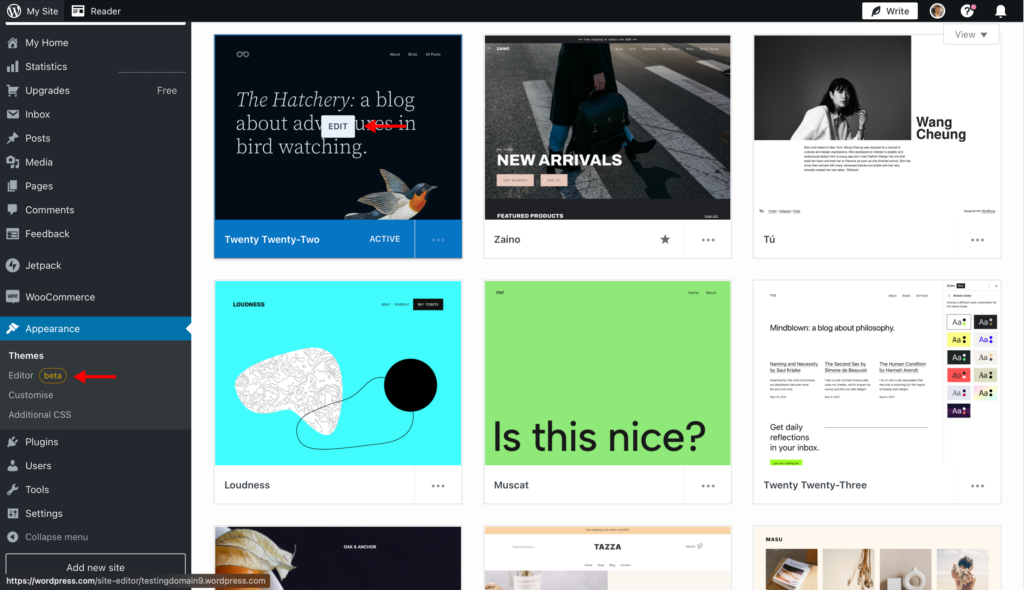 3. Once the theme is active, click on the 'Edit' option or 'Editor' button from the left menu to enter Customize mode.
4. From here, select the current logo next to the website title and then click on Replace > Open Media Library.
5. Upload your logo file from your computer by clicking on the 'Add new' button in the pop-up window.
6. Once the image file has been uploaded, select it and click the 'Edit' button. Click on the 'Edit Image' button again to enter cropping mode.
7. After you've resized your logo, tap the 'Done' button. Then, click on 'Insert' to place the new logo on the website.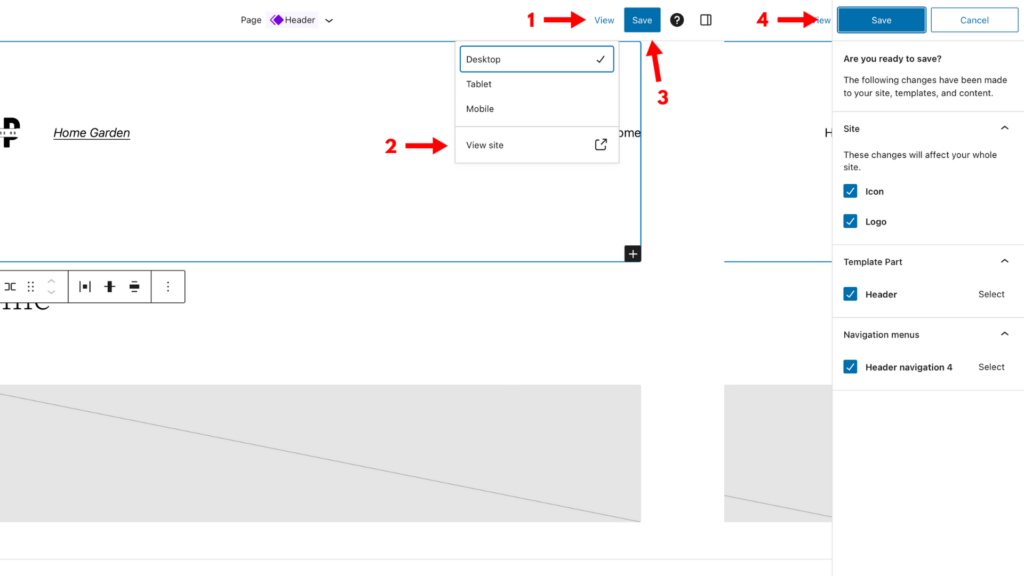 8. To preview the updates to your site, click on the 'View' button from the top and then 'View Site.'
9. If you're satisfied with the appearance, click on the 'Save' button. A pop-up will display the changes you're about to make. Click on 'Save' again to update your WordPress header with your brand-new logo.
How To Change Logo in WordPress Custom Themes
If you're using a third-party theme, the method to change the logo in WordPress header will be a bit different. However, you can still follow a few basic steps to swap it with a new logo.
For this tutorial, we're using Astra — a highly intuitive and customizable theme that makes it a breeze to change WordPress logos. Check out their website here.
Here are the steps:
1. Login to WordPress and navigate to the 'Theme' dashboard.
2. Tap on the 'Customize' button below the theme block or from the main navigation menu.
3. Click on Header Builder > Site Title & Logo from the navigation bar. Some themes may show these options as 'Header' and 'Site Logo'.
4. To add a custom logo, click on the 'Change Logo' button.
5. Once you're in the Media Library, click on the 'Upload files' tab from the top. Next, tap on the 'Select Files' button.
Note: Most themes will provide you with the best size for your logo as 'Suggested Image Dimensions.' The standard WordPress logo size is 200 x 200 px, but the suggested dimensions for Astra are 180 x 60 px.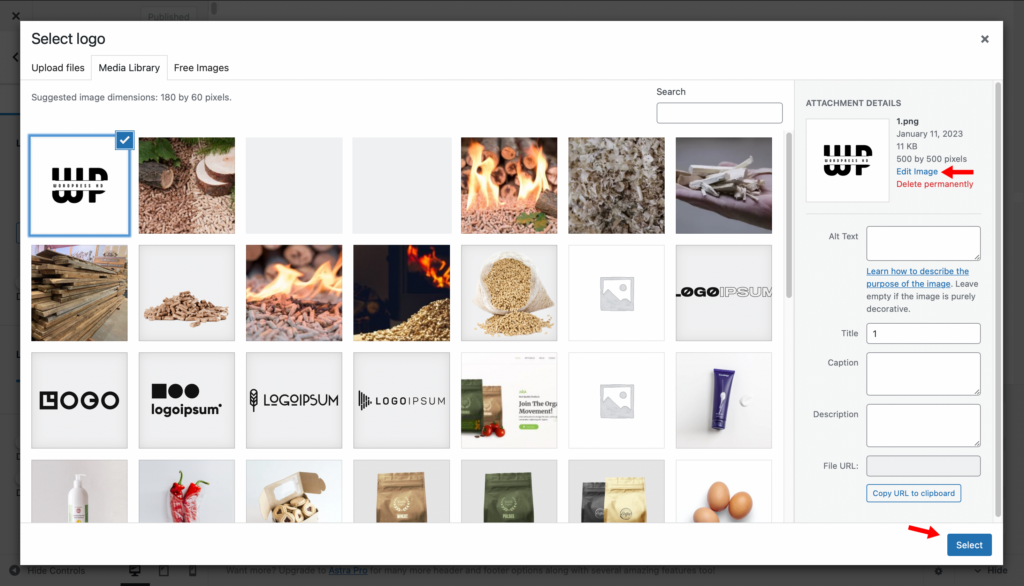 6. After your logo has been uploaded, you can click on 'Select' to upload it directly or tap on 'Edit Image' to change to make adjustments to the picture.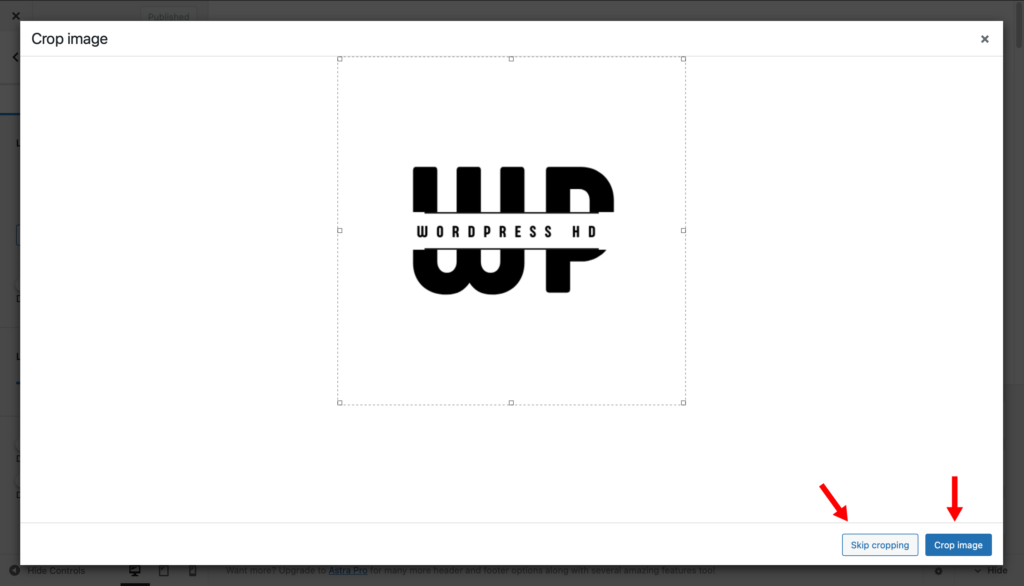 7. Once you hit 'Select,' WordPress will allow you to crop the image. If you're comfortable with the original size, tap the 'Skip Cropping' button. But if you've made any edits, hit the 'Crop Image' button to apply the changes to your custom image.
8. If you're using Astra, you can use the 'Logo Width' slider to adjust the size of your logo in real-time — or enter a specific resolution using the pixel text box.
9. Once you've made all the edits, click on the blue 'Publish' button at the top of the navigation menu to change to a new header logo on your WordPress site.
If you're looking for other generic yet attractive themes for your website, check out our list of 31 Best Minimalist WordPress Themes.
How To Add Logo To WordPress Login Page
One of the places where most designers forget to change the logo is the login page. 
Seeing your custom logo while typing your user ID and password can give your site a more personal feel and certainly earn you a few points from clients. 
Here's how to do so:
1. Login to your WordPress dashboard and click on Plugins > Add New from the main menu.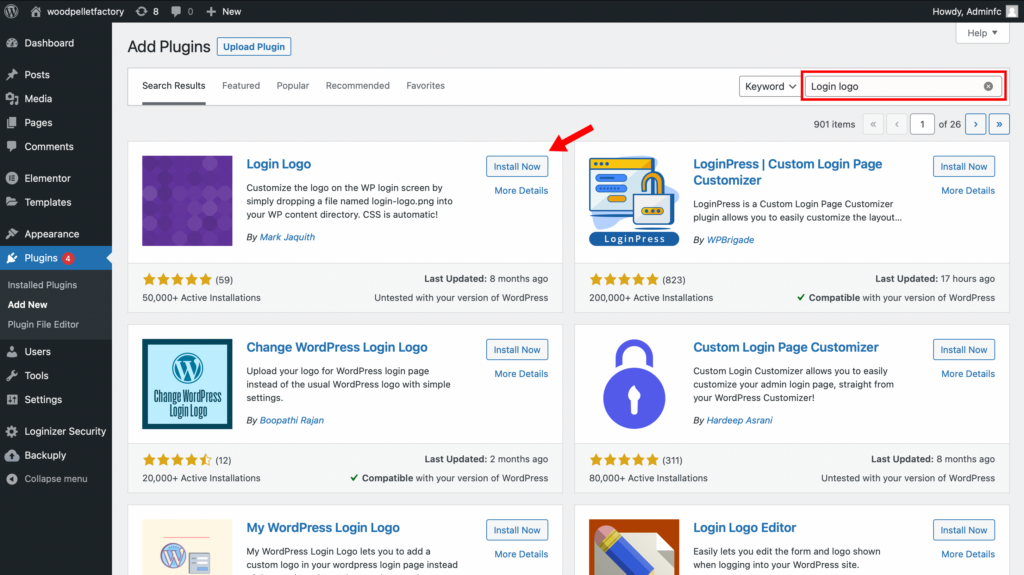 2. Search for 'Login Logo' and find the plugin created by Mark Jaquith. Hit 'Install Now' and then the 'Activate' button.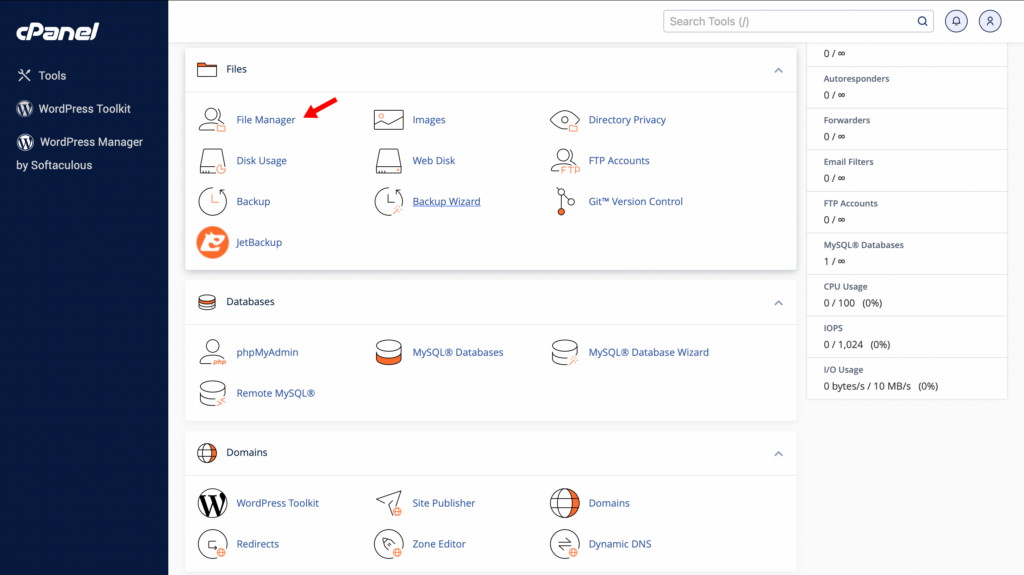 3. Once the plugin has been installed, go to your cPanel and enter the file manager.
4. Click on public_html > wp-content and then hit 'Upload' from the top menu bar.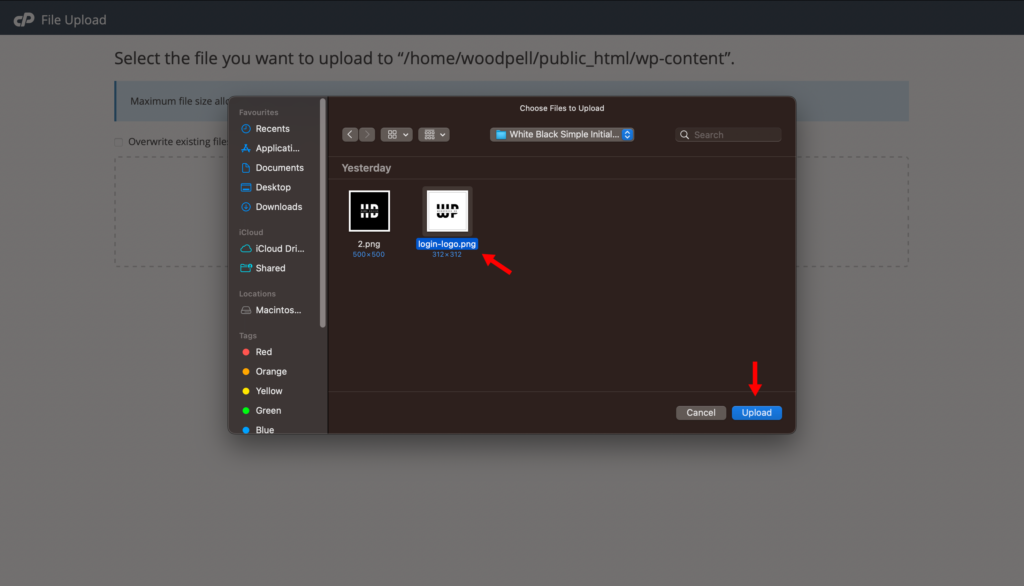 5. Over here, you can select your logo file. Make sure it's named 'login-logo.png' and has a max resolution of 312 x 312 px. A tightly cropped logo with a transparent background will produce the best results!
6. Go back to your website and log out to preview your custom logo.
An attractive website logo can help you make a solid first impression on your customers. However, it doesn't have to be complicated or even expensive to generate a stylish logo for your WordPress website. 
Here's a list of our favorite tools and services that can help you create a distinctive logo for your business:
Canva
Canva is an all-in-one graphic designer that can be utilized by most novice users. With just a little exploring, you can find thousands of logo templates that are fit for restaurants, hair salons, or any business you can possibly name.
Most importantly, their intuitive drag-and-drop builder allows you to test out tons of fonts, graphics, and elements within seconds.
While the free version is good enough to whip up some incredible logos, their premium package lets you set a transparent background.
99Designs
99Designs is a community of graphic wizards that craft intricate and professional logos for businesses. You can start by writing a brief to describe your logo, and experts from around the world will start generating samples that fit your imagination.
Once you've finalized the best one, you can begin a 1-by-1 chat with the designer and tweak your logo to perfection! The company offers a variety of logo packages where you can also get matching business cards, brand identity packs, social media packs, and even a full-fledged website.
99Designs offers some pretty reasonable prices compared to individual designers while helping in every way to turn the logo of your dreams into reality. 
Tailor Brands
If you want to create a sophisticated logo with minimal effort, Tailor Brands might be what you're looking for.
You can start by answering a few simple questions about the nature of your business, and Tailor Brands' AI engine will generate a variety of professional logos for you to choose from.
And that's not all. You can also edit certain elements of your finalized logos, including the fonts, icons, and color schemes.
Even though you'll have to pay a monthly subscription fee to download the high-resolution file, it's a bargain considering that Tailor Brands is doing all the work for you.
FAQs
Can You Change the Size of Your WordPress Logo?
Yes, you can change your WordPress logo size in most themes by going to Theme > Customize > Header > Site Logo and then dragging the logo size slider according to your preference.
If your theme does not have this option, you can input this CSS code while customizing your theme by going to 'Additional CSS' from the left menu bar. 
What Makes a Great WordPress Logo?
Any great WordPress or business logo must have these five qualities:
Simple yet timeless for years to come
Unique design from competitors
Versatile enough to be used for different purposes
Relevant to your brand's nature and purpose
Recognizable from other logos
What is a Retina Logo in WordPress?
A retina logo is usually of much higher resolution than your standard logo. Many WordPress themes allow you to add a separate retina logo for devices like smartphones and tablets.
Conclusion
Having your own branded logo on the homepage can add a personal touch to your website. But it's just as important to engage and cater to your audience, which is why we highly recommend that you check out the 9 Best Community Plugins For WordPress.
If you're new at creating websites and want to make professional blogs (or maybe sell some), then have a look at our list of the Best WordPress Courses.