Do you want traffic to your website? Lots of traffic?
It's true:
A ton of traffic is a major goal for many marketers and website owners.
But how do you do it?
Well, in this post, we'll explore exactly how to get millions of traffic to your website.
Here's what we'll cover:
How to use social media effectively
Getting traffic by going viral
Get blog traffic through content marketing
And potential costs involved
Let's dive in.
Method 1: How to Get Millions of Traffic to Your Website Using Facebook Ads
Before showing you how to generate website traffic from Facebook ads, there are a few things you'll need to consider.
Ad objectives: Choosing the right ad campaign is crucial. Sending traffic to your website directly from Facebook might seem like the best option, but trying other ad objectives could give better results.
Cost and time involved: Sending a million visitors to your website with ads is a challenging task. There will likely be significant costs involved, and it won't be something that happens overnight.
Expectations: To know what you're up against, make sure you do your research before attempting Facebook ads. If you can, get advice from a social media marketing expert, this will give you an idea of what to expect.
With these considerations in mind, here are the steps involved in driving tons of traffic to your site using Facebook ads.
1. Define Your Target Audience
The most important ingredient to drive massive traffic with Facebook is to know who your ideal customers are.
If you already have an audience, you may already have a good idea of who you serve and what you can offer them.
But, if this is a new endeavor, it's a good idea to research the market to learn what problems there are that you can solve.
Once you have a good idea of who your audience is, you can use Facebook to target specific demographics, interests, and locations.
This will give you a baseline of your market potential. If the maximum number of people you can target is too low, you'll struggle to grow your website traffic to a million plus visitors.
2. Set Clear Goals
Setting specific, measurable, and time-bound goals in advance will help you plan your Facebook ad campaigns and set yourself up for success.
To do this effectively, you'll need to be familiar with the different Facebook ad objectives available.
Most people will automatically opt for traffic-based ads because what you want is traffic.
This is where you send clicks directly to your website, landing page, or sales page from your Facebook ads.
However, this isn't necessarily the best option, as it doesn't guarantee you'll convert the traffic into leads or sales.
Using a different objective might work better if it keeps people on Facebook, which is what Facebook wants.
Other objectives that might give you a better ROI are engagement ads, which can help you grow your Facebook page, create trust, and improve conversions when sending traffic.
Another objective that might work in your favor is lead generation. This type of ad is where you collect email addresses directly on Facebook.
Email marketing will generate more traffic in the long run, as you'll be able to nurture your list before sending them to your site.
When you have a better idea of the ad objectives available and the kind of reach you'll get, you'll have a much better idea of what goals you can set.
3. Create Your Ads
The next step is to create ads that will either grow your audience on Facebook or drive traffic directly to your website.
To make this work, you'll need multiple ads and try different ad objectives to see which ones work best.
You'll also want to use attention-grabbing headlines and copy in your ads to get the best conversions.
Moreover, using visually appealing images or videos will attract the right people and make them more likely to become potential customers.
4. Track and Optimize Everything
Here is where you'll need to keep a close look at your ad campaigns and monitor their performance.
It's also important to create variations of your ads with different images, copy, and calls to action.
Split testing your ads will help you improve their performance. Keep track of the results, monitoring the click-through rates, conversion rates, and cost per conversion.
Moreover, your landing pages need to be optimized for conversions, making it easy for visitors to take action.
The best way to do this is to have an attention-grabbing headline, high-quality bullet points, and a clear call to action.
This will help you make better decisions when choosing which ads to keep and lower the costs involved.
5. Set a Budget and Estimate the Cost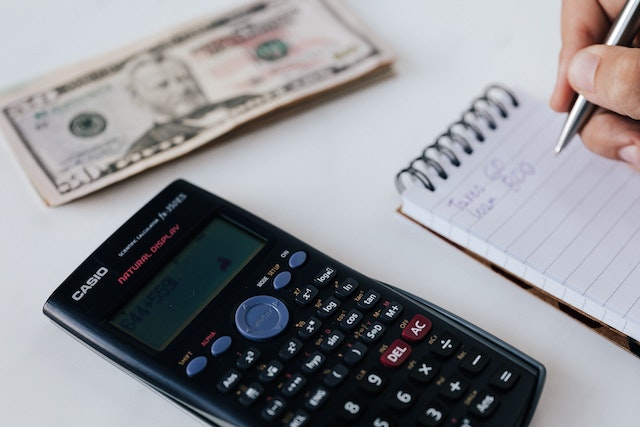 Lastly, you'll want to set daily ad budgets and estimate the costs before you start.
Depending on the effectiveness of your ad campaigns, it's possible to get ad expenses down to a minimum.
Even so, sending millions of visitors to your website isn't going to be cheap.
For example, according to WebFX, Facebook ads in 2023 cost an average of $0.94 per click.
That means it could cost anywhere between $500,000 to $1.5 million, depending on where your clicks end up.
That's a lot of money.
Sure, it's going to be a long-term strategy that will require patience and diligence to get everything right.
Another way to send a boatload of free traffic to your website is with social media.
We briefly touched on this in the last method, but that was focusing on growing your audience with ads.
This time, we're focusing on growing social media channels organically.
But before we dive into the steps involved, is there a specific number of followers you'll need to drive enough traffic?
Unfortunately not.
It all comes down to how engaged your audience is.
You could have millions of followers and get very little engagement. Or you can have a small number of followers and get tons of engagement.
For example, the Pinterest account in this case study gets 10 million+ views to their pins, but they only have 670 followers.
So, if you want to get a lot of website traffic from social media, then engagement might be a better metric to focus on.
Here are the steps you'll need to take to grow a highly engaged following on social media.
1. Know Your Audience
This can't be stated enough, but the more you know your audience, the better you'll connect with them.
This means knowing their interests, needs, and pain points to help you make content they will resonate with.
To get this right, create a single customer avatar with hyper specificity. Then, only focus on this person when creating content for your social media channels.
2. Post High-quality Content
To get the most engagement from social media and grow your audience fast, focus on creating great content.
Use the data you collect about your audience and their demographics to refine your avatar.
Then, create content that evokes emotion, that tells stories, and affirms their identity.
When you create a variety of content that aligns with your audience's values and beliefs, it has a much better chance of connecting with them.
3. Post at the Right Times
Most social networks have different times of the day when they are most active. And depending on the platform, it will depend on the time of day.
You'll want to set a posting schedule to post content at the right times to get the most engagement.
Here is the current time for the most popular social networks, according to Hubspot:
Instagram: Between 6 PM – 9 PM
Facebook: Between 6 PM – 9 PM
Twitter: 9 AM – 12 PM
TikTok: 6 PM – 9 PM
Of course, these can differ depending on other factors, such as your niche and specific days.
Test different times and see which brings in the most engagement.
4. Consistency is Key
To build a loyal and engaged following on social media, it all comes down to consistency.
And remember, engagement means more traffic.
Your content could be epic, but you won't make progress if there isn't enough content regularly.
The main reason to keep to a consistent schedule is that it gets the algorithms on your side.
Another reason is that it establishes expectancy in your audience, which can create positive habit loops, keeping them liking your content more frequently.
Lastly, a consistent Instagram, Facebook, or Twitter account is good for your brand and sending a positive message to your followers.
5. Collaborate with Influencers
Another way to grow your social media following to get more traffic to your site is to work with influencers.
Influencers in your niche that have a significant following will help you grow faster.
That's because you'll be seen by their audience, which will increase your reach and visibility on the platform.
To start working with other brands, you can reach out to them yourself or use a service.
Or use a site like Izea.com, which makes the process a lot easier.
You can browse through their marketplace of influencers and choose who you want to work with based on their engagement stats.
Everything happens on the site, from payments to communication.
This can work particularly well for brands selling a product, as these collaborations can drive traffic to your site directly from influencer pages.
Method 3: How to Get Millions of Traffic with SEO
Out of all the methods of driving millions of traffic to your site, this traffic source might provide the highest ROI.
Why?
Because Google is the most visited website worldwide and received over 17 billion visits in February 2023 in the US alone.
There are also 40,000 searches performed on Google every second. That's 3.5 billion searches per day.
That gives you and your website a lot of potential for driving massive traffic.
Before we look at the steps you'll need to take to get millions of visitors with organic search, let's look at some sites already getting tons of traffic with SEO.
The first example is a niche site by Jon Dykstra, which gets around 2,400,000 monthly visitors, mostly from Google.
This is what Jon calls his flagship site, which makes anywhere from $40,000 – $80,000 per month.
To put things into perspective, Jon started this site in 2014 and boasts thousands of published articles and he still posts 1 – 2 new articles daily.
Another site that gets a staggering amount of traffic is WireCutter.
This site started as a typical review blog and was purchased by the New York Times for around $30 million.
The site now receives around 12 million organic search clicks, according to this Ahrefs case study.
If you want to get to these numbers yourself, here's a simple SEO strategy you can follow.
1. Keyword Research
The first step to getting a metric ton of traffic from SEO is doing keyword research.
This step is essential. Why?
Because writing content people aren't searching for won't get any traffic.
Look at other blogs in your niche and find low-competition keywords they already rank for.
You can also get keywords with tools like SEMRush or Keywords Everywhere.
When looking for keywords, take note of the search volumes. You want a combination of low, medium, and high volumes.
Here's a good rule of thumb to follow for your first 30 articles:
10 keywords between 10 – 100 search volume
10 keywords between 100 – 200 search volume
and 10 keywords between 200 – 500 search volume
Once you've published this first set of keywords and see some traffic coming in, you can go after higher volumes.
For now, you want to gather as many keywords as possible and add them to a spreadsheet.
Next, you'll organize these into categories or topics to create a topical map.
2. Create a Topical Map
Once you have a list of 100+ keywords, you need to organize them into topics.
This is also known as creating a topical map.
Each keyword in a topic should be semantically related to each other but have a different search intent.
And different topics can be related but fall under a different category.
For example:
In the dog niche, one group could be questions about the dog breed German Shepherd.
And another group could be questions about Labradors.
But each of the keywords you find within these topics should be different enough to be individual posts.
Such as:
why do german shepherds howl, and
how to stop a german shephard from howling
Once you've organized them into different topical maps, you must decide on one to focus on.
A simple way to choose is to go with the topic you know more about, the one with the most keywords or the one with the least competition.
The more content you can publish on one topic, the more topical authority you'll build and the more organic traffic you'll get.
3. Create Helpful Content
Now it's time to get down to business and publish some content. This is essential to eventually get millions of traffic to your site.
You can either do this yourself or buy content from an agency like Web Asset Builders.
However, is a good idea to write the first 30 – 50 articles yourself, to learn more about the process and your niche.
Start by researching articles that show up on the first page of Google. Take note of the subheadings of each post and write a similar outline.
Try to make your outlines different by adding sections and writing more compelling subheadings.
Then fill in the subheadings with text. It's that simple.
To estimate how much content you'll need to generate millions of traffic through SEO, use this simple formula:
1,000,000 / [average traffic per post] = number of articles needed
So, as an example, let's say each blog post gets an average of 250 visitors, you're going to need 4,000 articles.
Even double the amount of traffic per article is a lot of content:
1,000,000 / 500 visits per article = 2,000 articles needed
This leads us to the costs involved.
If each blog post costs $60, you're looking at an investment of $120,000 – $240,000.
Or you could get a helping hand with AI like ChatGPT to write blog posts for you.
4. Optimze your Content for SEO
The next step is to optimize your content for on-page and technical SEO.
This will help search engines understand the content better and provide readers with a better experience.
To start, first make sure you use the primary keyword in the title, sub-headings, and body of the content.
Second, make sure you internally link each of your articles together. You can use Link Whisper for this. This will create topical relevance on your site and boost your rankings.
Third, optimize your site's pagespeed. This is important because pagespeed is an on-page SEO factor.
The best way to get a fast pagespeed is to use a fast web host and a speed optimization plugin like Perfmatters.
Another thing you can do to boost your rankings is to run your content through MarketMuse or SurferSEO.
These tools analyze the top 10 search results on Google and make suggestions on which terms your post needs to include.
Lastly, you'll want to periodically update your best-performing content.
This should be done at least once after your articles start showing on pages 2-3 of the SERPs.
However, some content will need to be updated regularly to stay on the first page.
5. Build Backlinks
This step is entirely optional, however, it will drastically increase your site's rankings much faster.
A backlink is like a vote of confidence for your site, as it indicates to Google your site must be important.
Therefore, improve rankings and drives more traffic.
Some content marketers swear by building backlinks, where others only focus on producing more content.
If you want to give it a try, you can either do it yourself or hire a link building company to do it for you.
One way to build backlinks is to reach out to other sites in your niche and pitch them a guest post.
Another backlinking strategy is through HARO link building. Check this podcast episode with Doug Cunnington to learn more.
And lastly, broken link building is another effective way to get more links to your site.
FAQs
Here are some important answers to frequently asked questions about how to get millions of visitors to your website!
Why get millions of traffic to your site?
This is a good question because it really depends on the type of website, the traffic, and the blog monetization strategies you use.
If you get all your traffic organically, you'll be in an excellent position, because you can focus on increasing income, without it costing anything.
And if you aren't spending money on ads, a website with a million or more visitors will likely make a decent amount of money.
Even with a very low RPM or EPMV on Ezoic at $2, you'll be making around $2000 per month.
Then, if you join the Amazon Associates program and promote cheap products, you could make at least $1000 per month.
And I'm talking the bare minimum with a very low commission rate, CTR, and sales conversion.
If you choose the right niche, follow an effective blog content strategy, and use copywriting for blogs, you can easily triple the above numbers.
Is millions of traffic always profitable?
Not always. If you make $75,000 per month with 1,000,000 visitors, but it cost you the same in ad spend, then your gross profit is zero.
However, this is quite unlikely going to happen if your website is a legit business and offers something of value.
To give you a better idea of how much money you can make online and how it relates to the traffic, read our post How Much Revenue Does a Website with 1 Million Visitors a Month per Make?
Conclusion
Now you know how to get millions of traffic to your website, which method will you try?
The main things to consider is planning, consistency, and the costs involved.
Also knowing your audience and having an effective strategy in place will save you a lot of time and money.
Good luck!