In this article, we're sharing the best virtual assistant software to help you grow your business and provide the best possible service to your clients.
The demand for virtual assistants is on the rise, so combining your skills with the right software and tools to help you work effectively is undoubtedly the best way to grow and scale your business.
Here are our favorite tools that no Virtual Assistant should be without.
The Best Writing Software for Virtual Assistants
If you offer content creation as part of your virtual assistant service, using the right tools can not only help you create better work, but it can double or even triple your output!
Jasper AI
Jasper is a well-established artificial intelligence copywriting tool that can help create most forms of written content, including:
Blog posts
Social media posts
Emails
Website copy
Ad copy
Jasper is super easy to use and can help you create copy up to 10X faster! As with any AI assistant, the output will still require checking for accuracy. However, Jasper is effective overall and can help alleviate writer's block.
It's a must-have tool for any virtual assistant business owner wanting to maximize output. Read our full Jasper review for everything you need to know about this amazing tool!
Grammarly
Grammarly is an essential tool for anyone who writes or creates content. 
It comes with a free chrome extension that automatically checks your work for mistakes, including:
Spelling
Grammar
Readability/tone
Plagiarism
Grammarly is simple to use and has an extensive free plan available.
The Best Virtual Assistant CRM Software
An effective CRM tool is essential for growing your VA business and managing client communication. These are some of the best CRM tools for virtual assistants.
Hubspot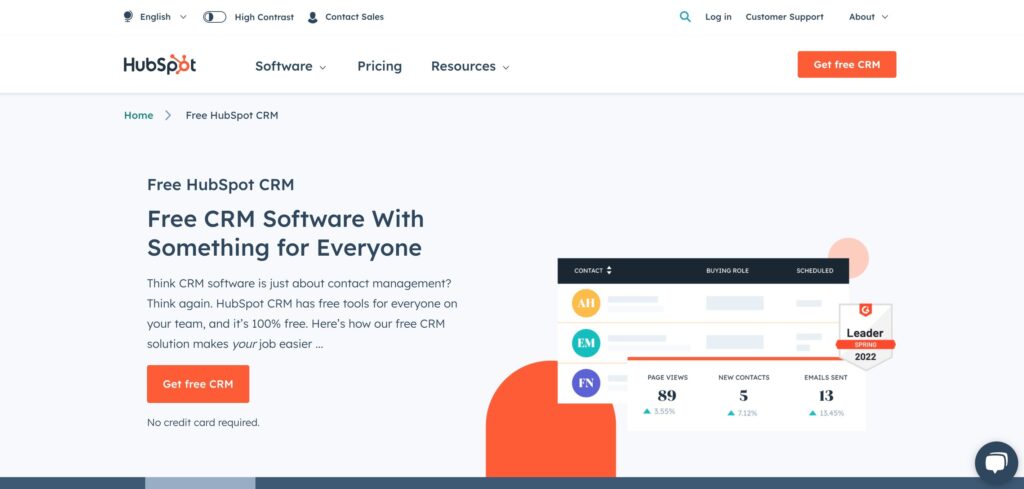 HubSpot is a powerful free CRM that brings together your customer service, marketing, and sales operations.
With a good range of integrations, including Google Workspace and Google Analytics, Hubspot is well-equipped to deliver what it promises and ensure you are not missing leads or opportunities to grow your business.
Sendinblue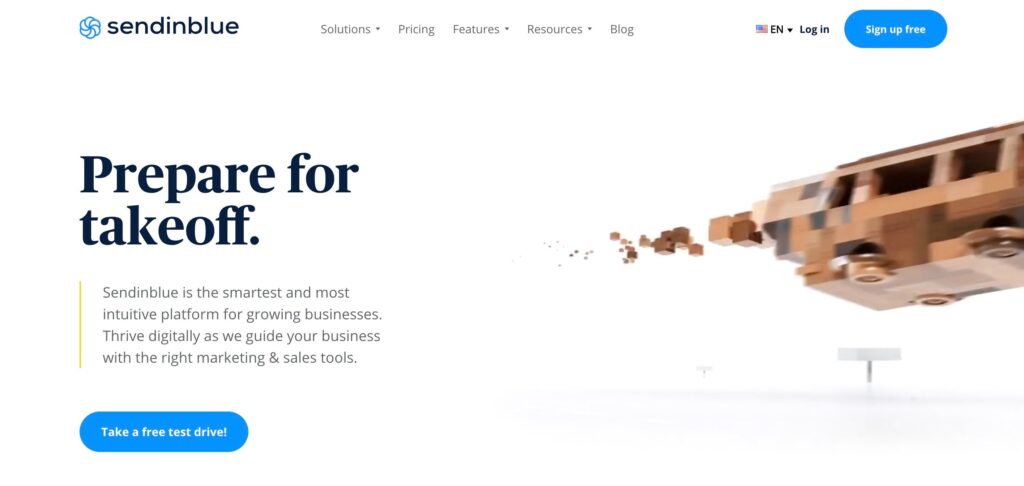 Sendinblue is an all-in-one email marketing and CRM tool with loads of great features. It even includes a built-in chatbot!
It has a free plan available, so if you're looking to actively grow your virtual assistant business, it's a no-brainer. It's also a great option for clients if you want to add customer support to your virtual assistance services.
Honeybook
Honeybook is a great all-rounder that virtual assistants can take advantage of. It allows you to manage invoices, send out contracts and even communicate with your clients, keeping everything in one easy-to-access place.
The Best Virtual Assistant Software for Project Management
Whether you want to manage your own tasks, or offer task management as a service to your clients, using the right tools can make things much easier.
Trello
Trello is a popular task management tool that offers great collaboration features. With options for different team members to be involved in different stages of a project, it's a great way to keep track of everything.
Asana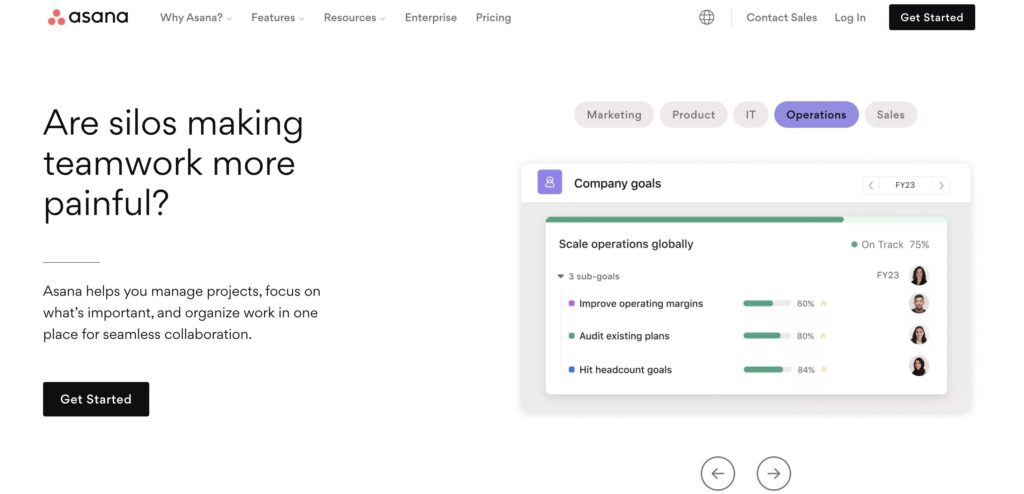 Asana allows you to set different tasks for different people, meaning that you have a quick and easy-to-read way to see where everyone involved in the project is at. This includes setting dates and sending reminders to those that should be completing the work.
Monday
Monday is a cloud-based project management platform that allows people to set up team directions to collaborate and arrange custom workflows. Give your client a visualization of where the project is at so that they get peace of mind that your project management skills are helping their business run effectively.
The Best Virtual Assistant Software for Time Tracking
When you run a small business, every minute counts. If you bill for your virtual assistant services by the hour, using a time-tracking tool is essential. Here are some of our favorites.
Toggl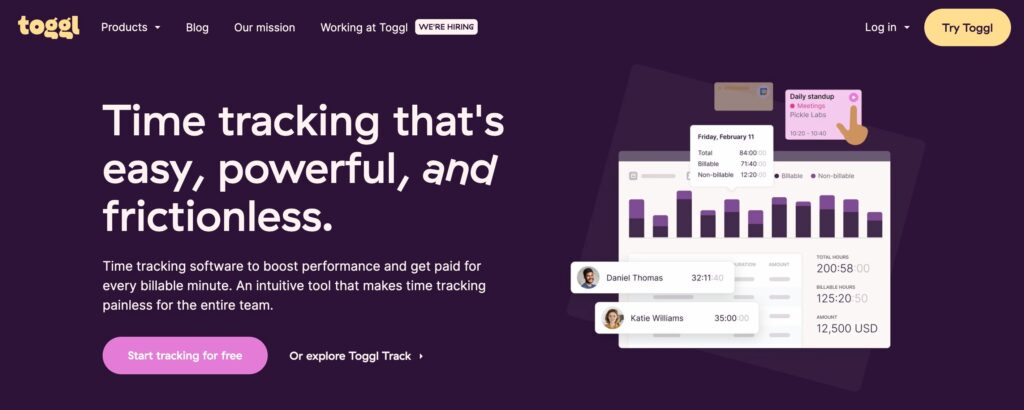 Toggl provides time tracking via its app, giving you all the information you need to track your time and activities over multiple platforms.
The app gives you a detailed analysis that can be used to improve efficiency. And best of all, it has a completely free plan for up to 5 users. This makes it a great choice for freelancers and teams alike.
Time Doctor
Time Doctor is one of the most popular time-tracking tools around. It features the ability to log inputs and take screenshots.
Plans start at $70 per year. This includes time tracking, unlimited screenshots, tasks, and projects. So whether you're a one-man-band or running a small team of virtual assistants, this tool can help you track your time effectively.
Harvest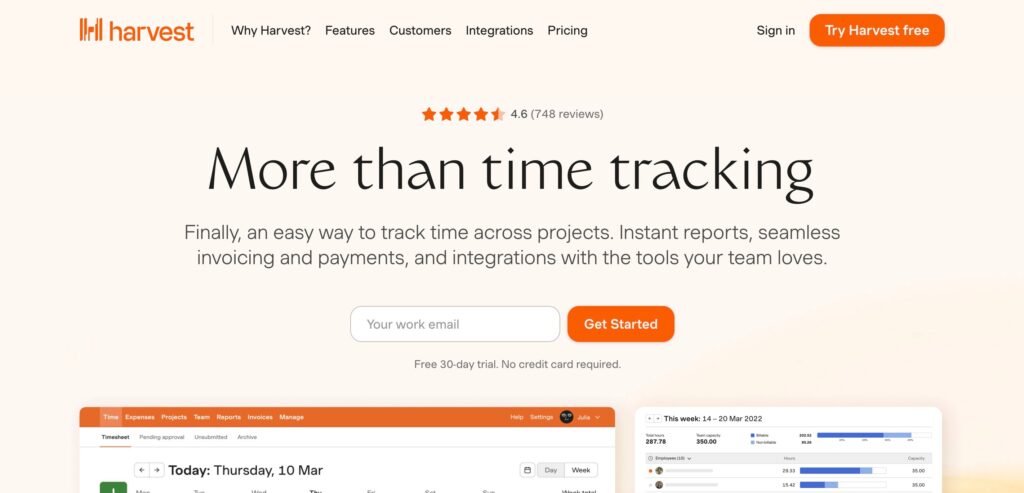 Harvest is a great option for freelance virtual assistants, providing efficient timesheet and invoice generation.
It has a free plan for a single user, while team plans start from just $10.80/month.
The Best Virtual Assistant Software for Password Management
When working with clients, there may be a need for you to access their secure data, so having password management software you can access is essential.
LastPass
Lastpass allows passwords to be shared on a number of platforms. Your client simply sets them up in the vault, and then you're able to log in to their accounts without actually seeing a visualization of their password.
1password
1password is a popular option for many because of the fact it offers a free option for you to get started with. This means it's a great way to introduce this to your clients and check that they are happy.
Dashlane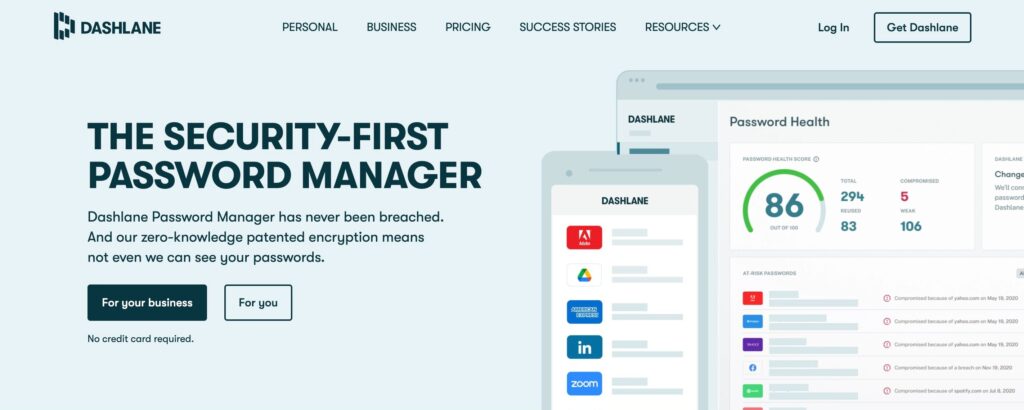 Dashlane is another password management option. It has all of the great features of other password management options, which means that you're able to offer your clients another option should they need it.
Software for Team Communication and Collaboration
If you are working remotely, then communication is the key to ensuring that your projects are successful. Online meetings and emails can work well, but sometimes you need the option to be able to offer your clients something a little more.
Slack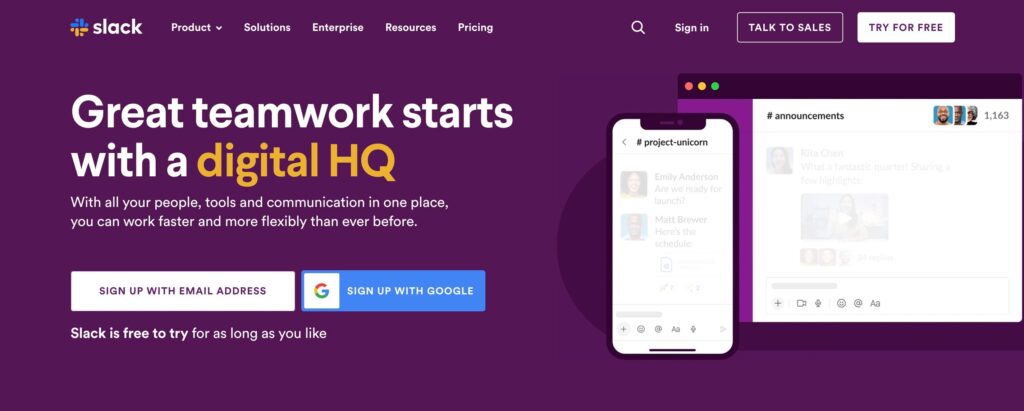 Slack offers a number of features, including different channels, so you can use it to securely communicate with all of your clients separately. Sending messages is quick and split into channels to keep conversations on topic, with the option to send images and documents too.
Flock

Flock markets itself as an online team messenger and collaboration platform, so it's perfect for those working remotely that want to keep in touch. However, on top of that it has a number of productivity features so you can keep an eye on how certain projects are progressing with ease. 
The Best Virtual Assistant Software for Appointment Booking
Effective diary management is something that many businesses strive for, so being able to offer this to your clients is a great idea. Managing appointments, rescheduling where needed, and even booking in potential clients is a really handy service to be able to offer.
Simplybook.me
Simplybook is a free online booking tool that you can use to let your clients book your services or blocks of your time. It enables you to:
Accept online payments and deposits
Manage your business calendar
Send reminders to team members and clients
It also has lots of great custom features including a waiting list and loyalty system.
Calendly
Calendly is perfect for calendar management for businesses of all sizes. Once set up, there are options to automate your business calendar bookings – which helps businesses be able to make the most of their time and therefore maximize their earning potential.
The Best Virtual Assistant Software for Invoicing and Accounting
Whether you want to manage your own accounting, or offer accounting services to your clients, using the right software will make it easy.
Quickbooks
Quickbooks is a great way to keep track of your accounting as well as send and monitor invoices. As a virtual assistant, you can set this up for your client and run the day-to-day of it, still allowing them access to the software so they can keep an eye on things and ensure they are happy.
Freshbooks
On the surface, Freshbooks is just like any other invoicing tool. However, it also has a built-in time tracker for projects which can be really useful. 
Not only can you see a breakdown of work and tasks that you have set for others, but your clients get a visualization of this, too, giving them peace of mind that work is being done effectively.
Xero
Xero is perfect for smaller businesses, and with the right knowledge switching your clients to this and managing their payroll needs should be hassle-free.
Wave
Wave is a great tool for sending professional-looking invoices and monitoring them for payment. You can even send reminders when invoices are overdue. They have a free option which can be enough for getting started for small businesses.
PayPal
PayPal is a payment platform that most of us are familiar with, so using this as a business and for your clients should be an easy transition. Send invoices, track payments, and even pay for services using PayPal.
Software for Virtual Meetings
If you're going to offer freelance services remotely, then communication with your clients is definitely something to give consideration to. Most people are now well-versed in working virtually, but still want to be able to hold a meeting when required.
Zoom
Zoom is arguably the most well-known virtual meeting option. It is a solid offering in the world of virtual meetings, with paid-for options that allow you to host longer meetings and invite more people into the room.
Zoho Meeting
Zoho Meeting might well be less well-known, but that doesn't mean that it isn't an option worth considering. They offer secure online meeting software with a variety of options to ensure that whatever type of meeting you're looking to host, there is an option that suits you.
Microsoft Teams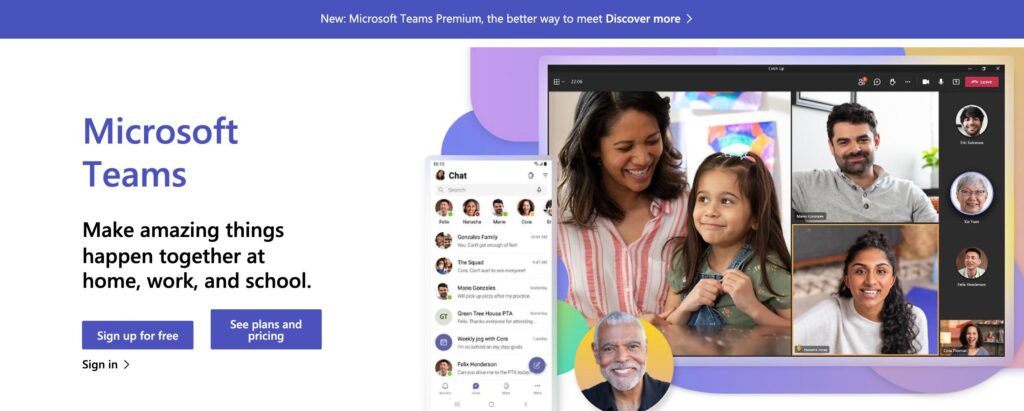 Of course, you can't look at virtual meeting software without considering Microsoft Teams. It's a popular choice for many businesses with a range of options and is easy to log in to from both sides of the call.
Social media management is a key part of any digital marketing strategy, so it's a lucrative skill to offer to your clients. Content creation is something that many businesses struggle with, so hiring a virtual assistant to help with this is a popular option.
SocialBee
SocialBee is an all-rounder when it comes to social media management tools. It allows you to create, schedule and publish posts across a variety of social media channels from one central place. On top of that, you're able to analyze posts to see what is getting the best engagement.
Sendible
Sendible allows you to collaborate with your client to ensure their social media feeds attract all the right attention. They have a free trial, and once you're a member, you can take advantage of the many tools they offer. This includes direct scheduling, a holiday calendar for post ideas, and ways to analyze and improve audience engagement.
Crowdfire
Another social media management tool well worth checking out is Crowdfire. With a range of options to curate your content, schedule posts, and create comprehensive reports for your clients, it's an option for anyone offering social media management services.
Graphic Design Software for Virtual Assistants
These days, it isn't enough to simply offer one service. Instead, a versatile portfolio of services you can offer is the best way to ensure success – and graphic design is a great string to add to your bow.
Canva
The great thing about Canva is that it's perfect for beginners and professionals alike. It includes an endless range of templates for you to choose from. It even comes with pre-made designs you can use that are the perfect size for social media platforms.
Find out more about this powerful graphic design tool in our Canva review.
GIMP

Gimp is a great piece of software to add to your toolbox. It's perfect for creating graphics like website headers, for example. Perhaps the best thing about Gimp is that it is free of charge, and many say its offering is a great Photoshop rival.
Choosing the Best Software for Your VA Business
The truth is that the best software for your virtual assistant company depends very much on your needs. What sort of admin assistant services are you going to be offering, and are you doing this as a solo venture or with others?
The great news is that whether you need something that offers accounting services, help with graphic design, or simply software that allows you to communicate effectively with others in your business, you can be sure there will be a variety of virtual assistant tools that will work well with your business.