Considering a freelance affiliate marketing career?
Affiliate marketing is an in-demand, high-income skill. It can help you build an extra income stream as a side hustle. It can also help you launch a full-time freelance affiliate marketing career.
In this post, we're sharing why freelancers should consider a career in affiliate marketing.
Learn about:
How freelance affiliate marketing works
How to start freelance affiliate marketing
How much money affiliate marketers make, including
Average affiliate marketer income
And more!
Let's go!
What is Freelance Affiliate Marketing?
Freelance affiliate marketing is about helping companies improve their affiliate marketing efforts.
There are many roles you can take on to achieve this, from writer to CRO specialist and more!
And I'll be covering these jobs down below!
You'll run all aspects of this business from:
Picking your niche
Choosing the right affiliate offers
Audience research
Building affiliate marketing campaigns
You'll work for a company or client to help them reach their affiliate marketing goals.
Why Freelance Affiliate Marketing?
Firstly, it's an exciting career that has tons of career advancement opportunities. So, if you want an online career you can grow with, freelance affiliate marketing is a solid contender.
It also comes with some pretty amazing perks, like:
High salary
Remote work options
Good work-life balance
Another benefit is having autonomy over your work. You're the expert, and your client will turn to you for your knowledge and recommendations. This is a great feeling. It's one of the top reasons why people enjoy freelancing!
What are Some of the Drawbacks Of Freelance Affiliate Marketing?
The first challenge is one present with any kind of freelance work. That is the lack of benefits. There's no health insurance, dental or vision benefits, and no 401(k) plan.
Second, job stability is a real fear for many freelancers. You can gain and lose freelance jobs at the drop of a hat. It happens all the time.
Then, there's a lack of social interaction. This can be common in solopreneur-based businesses. Social isolation can be present, making entrepreneurship feel lonely for some freelancers. According to this source, 6 out of 10 freelancers often feel lonely at work.
So, there are definitely pros and cons to freelancing affiliate marketing. They should be weighed up when making the decision to pursue this job.
Overall, though, for people who possess affiliate marketing skills and are looking for a challenging online career with growth opportunities and attractive perks, this is one to consider!
How Do Freelance Affiliate Marketers Make Money?
Freelance affiliate marketers make money helping their clients reach their affiliate marketing goals. Once you have this skill, you can take your online career in many directions.
Here are 6 freelance affiliate marketing jobs to consider:
Writer
Editor
Digital Ad Specialist
CRO Specialist
Parasite SEO Specialist
Digital Marketer
Each job has its own unique strengths, skill set, and abilities. Check them out.
1. Writer
A writer uses their freelance affiliate marketing skills to refer readers to affiliate products.
They can do this by writing:
Reviews
Comparison-based blog posts (Product A vs Product B)
How-to tutorials
With writing, the goal is to build trust and loyalty. You also want to engage your audience through your content and drive affiliate sales.
Your job will be to write SEO-optimized content. It should be relevant, value-driven, educational, and informative. Using tools like social media, email newsletters, and subscriptions will be helpful in this process:
You should also be making value-driven, problem-solving content. It's about highlighting your audience's pain point. Then, share a relevant affiliate product that fixes their problem.
---
2. Editor
An editor is someone who reviews and improves content. They review and revise content to build trust and credibility with the audience. And they also provide unbiased, engaging, and relevant content.
Editors can leverage their expertise to help clients take advantage of affiliate marketing opportunities through:
Content curation: Create, improve, and curate content.
SEO optimization: Review and improve SEO efforts.
Performance management and optimization: Monitor performance through the affiliate dashboard.
For companies looking to improve their affiliate marketing efforts, hiring an editor is a smart choice.
---
3. Digital Ad Specialist
A digital ad specialist is skilled in digital paid advertising:
PPC
Google Ads
Social media marketing, like Facebook ads
SEM
Native ads
Digital ad specialists use their skills to set up ad campaigns that drive awareness and traffic for their clients.
This can be done by using ads to:
Grow an email list
Drive brand awareness, or
Drive traffic to an offer
The purpose is to use ads as fuel for the affiliate link you're promoting. Drive traffic to that offer and help your client improve their conversion rate through the power of paid ads.
Learning about managing advertising campaigns and strategies is a challenge.
Overall, if you get excited about crafting ad campaigns and enjoy diving into the backend dashboard of ad platforms and drilling down into the data, look to this career!
If you know digital advertising well, this is the perfect example of how to apply that knowledge to work in freelance affiliate marketing!
---
4. CRO Specialist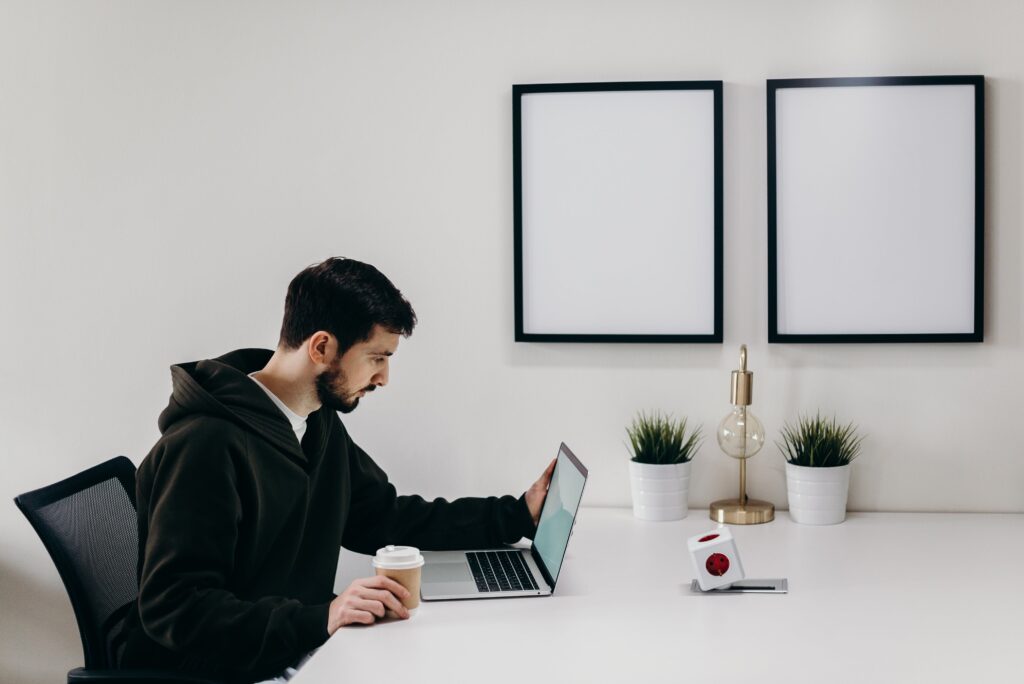 A Conversion Rate Optimization (CRO) specialist improves the conversion rate of a website.
They will do tasks like:
Review and optimize website traffic
Optimize for user experience
A/B testing
Reporting and monitoring
CRO specialists play a crucial role in helping companies improve their conversion rates.
In general, people who shine in this role are going to be critical thinkers and excellent problem solvers.
---
5. Parasite SEO Specialist
Parasite SEO is a strategy where content is created and optimized on a third-party high-authority website to improve search rankings for a keyword. A Parasite SEO Specialist manages this operation for a company.
Examples of high-authority sites that are used in this strategy include:
Social media networks
Video hosting platforms
High-authority sites
Parasite SEO specialists will:
Identify high-authority third-party websites
Conduct keyword research
Create and optimize content for target keywords
Optimize on-page SEO elements like title, meta description, etc.
Launch link-building strategies to increase the authority and ranking of the content on the third-party site
Obviously, a professional with this skill set would be extremely valuable to a client looking for a freelance affiliate marketer. If this is you, consider this career if you have experience doing this kind of work.
---
6. Digital Marketer
A digital marketer promotes products through digital channels and strategies.
They develop and carry out digital marketing campaigns to engage the target audience and drive traffic.
Develop and execute digital marketing strategies
Manage and optimize advertising campaigns
Use marketing software and tools to streamline and automate processes
Analyze market trends and consumer behaviors
Manage and monitor key performance indicators
Overall, digital marketing is a good freelance affiliate marketing career to pursue for analytical and detail-oriented workers.
Need more ideas?
Here are 6 affiliate marketing jobs, including what they pay and where to find them!
How Much Can Affiliate Marketers Make?
The sky's the limit on your earnings as an affiliate marketer, surprisingly.
Since their job is performance-based, compensation can vary, depending on the role:
A salary
Flat rate pay per project
Commission-based income, or
A mix of the three, salary (or flat rate pay) + affiliate commission
Affiliate marketing is a very lucrative field.
Because of this, affiliates can make up to seven figures or more per year! Successful affiliate marketer Eric Worral makes $40,000/month with YouTube affiliate marketing!
You can see why companies are willing to invest in hiring freelance affiliate marketers.
In general, investing in a freelance affiliate marketer can be a wise move.
Freelance affiliates monetize their expertise, earning an income online. Companies receive increased brand exposure and gain more affiliate revenue.
Win-win!
4 Steps to Start Freelance Affiliate Marketing
Freelance affiliate marketing is basically about helping your clients reach their affiliate marketing goals.
You can start freelance affiliate marketing in 4 simple steps:
Step 1: Choose a niche
Step 2: Find affiliate programs
Step 3: Create high-quality content
Step 4: Drive traffic and make money
Choose a Niche + Audience Research
In affiliate marketing, choosing a niche is essential.
You'll pick a topic to target.
Some examples include:
Personal finance
Business
Spirituality
Weight loss
Working within a niche is helpful because you can brand yourself as an industry expert.
For example, here are some of the categories from the affiliate network Impact Radius:
After you've chosen your niche, you can now target companies as clients that fall within that niche.
Like working with dentists, local restaurants, flower shops, cafes, etc.
How to Conduct Audience Research
The next part is audience research. When conducting company audience research, look at the company's customer avatar:
Demographics and background
Interests
Location
Goals, motivations, and challenges
This will help you choose the right targeted offers in the next step. Use tools like Google Analytics to learn about the audience.
Find Affiliate Programs
Finding the right affiliate offers is an important part of this process. It's also one of the toughest parts of this process.
If you're here, you've already chosen a niche. You've also gotten to know your target audience well.
Pick problem-solving affiliate products that your audience will see as a solution to their problem. 
Then, find affiliate programs:
Join affiliate networks
Apply to affiliate programs directly from merchant sites
Affiliate networks are websites that house thousands of affiliate programs.
They're free to join.
Once you're registered, browse offers in your niche. Then, apply to the affiliate programs you want to join. Get your affiliate link and start promoting!
Some examples of affiliate networks are:
You can also go directly to merchant websites. Then, join affiliate programs that the merchant hosts. 
Go to the website footer to find affiliate program details. 
See this example from the Bluehost website:
Choose relevant affiliate offers that align with your audience's needs
It's easy to only go after high-commission affiliate programs, but don't be tempted.
Keep the audience in mind and produce value-driven, relevant content with affiliate offers to match.
Create Content and Build Out Your Marketing Strategy
Next, you'll begin content creation. 
Creating content is about crafting a message targeting your audience and their pain points. You'll use what you learned during audience research for this. Based on the audience avatar, you'll know what kind of marketing strategy to create.  
What Marketing Channels are Available for Affiliate Marketing Campaigns?
Set up your marketing strategy using channels like:
Blogging
Paid ads
Social media promotion
Email marketing
First, blogging is a solid strategy where you create blog posts with organic content marketing. You can blog about the affiliate product, and competitors, write how-to's, and comparison posts, to name some examples.
Next, paid advertising can be a good fit in some scenarios. If you have a high-converting offer that could benefit from a boost in exposure, look at paid ads.
PPC ads
Facebook ads
Influencer marketing and sponsored content
These are all good paid advertising options to explore.
Then, we look at social media promotion. This can be paid or unpaid social promotion. Going the paid route would include paid advertising like Facebook ads, Snapchat ads, TikTok ads, etc. For organic social media options, you can set up and post organic content to social channels like YouTube or Instagram.
Lastly, email marketing is about building an email list and promoting offers. You'll build email campaigns, present offers to your audience through email marketing, and drive affiliate conversions.
Develop your marketing plan. Set benchmarks and goals. Then, execute it!
Drive Traffic And Conversions
Lastly, drive traffic to your content pages. This can be done organically or through paid marketing. The idea is to push traffic to your content.
Next, you'll capture your potential customer.
Then, you will convert them into a paying buyer.
Here's an example of what that might look like:
Build a niche TikTok page
Post TikTok videos, driving traffic to your landing page link in bio
When users visit the landing page, they are added to your email list
Once they are email subscribers, you can send them emails promoting your affiliate offers.
Each client will have different needs. Likewise, different niches with varying audiences will have different needs as well.
In general, you can follow this 4-step plan as a general blueprint for affiliate marketing.
It will help your clients improve their conversion rate and also meet and exceed their goals!
You can also check out the Affiliate Lab to learn lots of other strategies to help you boost traffic and earnings with affiliate marketing.
From SEO and CRO to content writing and brand building, the Affiliate Lab is a massive library of video walkthroughs to help take you from zero to a money-making hero!
Can You Make $10,000 a Month with Affiliate Marketing?
With freelance affiliate marketing, surprisingly, making $10,000 a month isn't as hard as you might think. But, it's important to realize that several factors come into play:
Target audience
Product
Marketing strategy
Commission structure
First, understanding your audience is important. You need to pick an affiliate product that meets their needs. It should be within their comfort level and affordability.
Next, the affiliate product you refer must be high-quality and relevant to your audience's needs.
Then, you'll need a comprehensive marketing strategy. Set goals so you can monitor the progress of your campaign. They should be measurable and actionable. This strategy is for driving traffic to your affiliate product consistently.
Lastly, the commission structure should be favorable. For example, high-ticket affiliate marketing may make the most sense compared to low-ticket affiliate marketing for helping you reach $10K/month.
What's an Easier Way to Reach $10K/month With Affiliate Marketing?
There are a few options here.
Set competitive rates
Take on many clients
Stick with high-ticket affiliate marketing
Run ads
Firstly, make sure your freelance rate is competitive. Since you're a freelancer, you have the power to set your own rate. It should reflect your experience and align with market rates.
Next, look at taking on multiple clients. Bringing on more than one client is a smart way to grow your income. It can help you reach $10K/month faster!
For example, charge a flat rate of $2,500 per client per month. So, 4 clients per month would help you hit $10K per month.
Making $10,000 a month is possible with the right offer and the right strategy.
Then, look at high-ticket affiliate marketing. These are higher ticket offers. They generally come with a higher commission payout.
For example, a $1,000 online course referral that pays a 30% commission ($300).
Lastly, consider running ads!
But running ads isn't necessarily a sure thing. If you have a well-performing affiliate offer, then adding paid ads to the mix can improve your results. But, if you have a low-converting offer, a paid ad campaign could just be a waste of money.
So, weigh your options. Ads don't make sense in every scenario.
Bottom Line
Freelance affiliate marketing can be a very fruitful and lucrative job. 
It's about helping your clients reach their affiliate marketing goals. There are many paths you can take to achieve this. If you have this skill, you may be afforded some awesome opportunities in your career.
While drawbacks are present in this career, like potential social isolation, lack of benefits, and income instability, in light of this, the advantages may still offset this.
Overall, this is for people who are driven and self-motivated but still want to be challenged and given growth opportunities in their job. Surprisingly, it's one of the best-paid jobs with no degree needed, and the average salary is nearly $73,000/year.
If you're new to affiliate marketing and this seems like a career choice you'd like to go after, go for it!
Learn more by reading our complete guide to affiliate marketing for beginners.