When you buy something through one of the links on our site, we may earn an affiliate commission.
If you're looking to start your own nail salon business, but don't know what to call it, we're here to help! We've put together a list of cool and creative nail salon names to help you brainstorm!
Forget about boring and forgettable names and get ready to choose something unique and memorable! Something that represents your unique style and resonates with your target audience.
And yes, we even list some important do's and don'ts you'll want to keep in mind as you choose you name.
So keep reading and see if any suit your taste.
It's probably easier than you think, and your dream business is just a name away!
Elegant & Classy Nail Salon Names
Polished Perfection
Chic Chateau Nails
Elegant Enclave
Sophisticated Styles
Graceful Glamour
Refined Retreat
The Nail Atelier
Luxe Lacquer Lounge
Opulent Oasis
Prestige Polish Parlor
Elite Elegance
Serene Sanctuary Nails
The Classy Claws
The Posh Pedicure
Haute Hands
Regal Retreat
Majestic Manicures
Glamorous Touch
Lavish Lacquers
Pristine Polish
Royal Nail Retreat
Classy Creations
Dazzling Designs
Exquisite Elixirs
Artistic Allure
Refined Radiance
A Touch of Elegance
Sophisticate Spa
The Elegant Edge
Timeless Tranquility
Luxurious Lacquer
Divine Designs
Cultivated Charm
Prestigious Pampering
Chic Chez Vous
The Refined Rose
Elegant Expressions
Classic Couture Nails
Glamour Grove
Plush Polish
Silken Sanctuary
The Graceful Gallery
The Polished Palace
Primped Perfection
Enchanting Elegance
The Prestige Parlor
Chic Classics
Timeless Touch
Elite Embrace
Sophisticated Sheen
Graceful Glam
Posh Perfection
Royal Regalia
Eleganza Extravaganza
The Classy Canvas
Elite Elixir
Majestic Manis & Pedis
Timeless Techniques
Uptown Elegance
Royal Revive
The Glamorous Grotto
Polished Posh
The Elegant Escape
Distinguished Designs
The Luxe Lounge
Cute & Youthful Nail Salon Names
Whimsical Wonderland Nails
Playful Polish Parlor
Dainty Digits
Cutie Cuticles
Sprinkled Sparkle
Happy Hands Haven
Nailtopia
Painted Dreams
Sweet Treats Nails
Colorful Creations
Nailspirations
Rainbow Retreat
Mani-Pedi Magic
Bubbly Bliss
Adorable Artistry
Charm & Chic
Pretty Petals Nail Spa
Sparkling Soiree
Playful Palette
Frolicsome Fingers
Whimsy Wonders
Enchanted Expressions
Nail Candy
The Posh Playground
Twinkle Toes
Tiny Treasures
Charming Chatterbox
Glitter Glitz Galore
Nail Pixies
Funtastic Fingers
Happy Hands Hideaway
The Nail Nook
Giggly Glam
The Polka Dot Parlor
Nail Lagoon
Youthful You
Glimmer & Glow
Radiant Rainbows
Sweet and Sassy Spa
Peppy Palette
Nail Buddy
Sparkle Surprise
Nailkins
Cheerful Charm
Colorful Carousel
Dazzling Doodles
Bright & Breezy
Hugs & Manis
Cute Cuticles Corner
Paint & Party
Fabulous Fingers
Fun Flicks
Dainty Daisies
The Nail Nest
Cozy Cuties
Little Luxuries
Playful Paws
Frosted Flair
Sweet Soirée
Dashing Digits
Mani-Magic Moments
Bouncing Blossoms
Nail Chronicles
Glittery Getaway
Youthful Zen
Mobile Nail Technician Name Ideas
Nails on Wheels
Mani-Pedi Express
Mobile Nail Maven
Pamper Patrol
Traveling Tips & Toes
Lacquer Limo
Nail Gurus To-Go
Polish Pros Mobile
Roaming Radiance
Mobile Mani Master
Primp & Polish on the Move
Nail Taxi
The Nail Nomad
Traveling Touches
Home Spa Haven
Mobile Beauty Boutique
On-the-Go Glamour
Nail Therapy To-Go
Lacquer Lounge on Wheels
VIP Nail Valet
Nail Concierge
Roadside Refinement
Traveling Trendsetters
The Mobile Manicurist
Polished and Portable
Nails in Transit
Luxe Lacquer on the Go
Mani & Pedi Caravan
Nail Artistry Afloat
Doorstep Diva Nails
The Nail Navigator
Mani-Mobility
Beautify on Wheels
Portable Pampering
Style Squad Mobile
Polish and Travel
Manicure Motorcade
Elite Nail Escort
Mobile Nail Nirvana
Glamour on the Go
Chic on Wheels
Pedicure Pilgrims
Nail Art Adventurer
Roaming Relaxation
Mobile Spa Serenity
The Nail Delivery
Destination Manicure
Express Nail Experts
Nail Journeys
The Traveling Technician
Mobile Elegance
Wanderlust Nails
Nailworks Express
The Nail Tour
Driven to Dazzle
Mobile Nail Enthusiast
Pampering Pursuits
Lacquer Legends Mobile
The Nail Carriage
Nail Magic Mobile
Fingertip Fanatics
Dynamic Nails on the Move
Spa on the Spot
Nail Notes To-Go
Dash & Dazzle Mobile
Rhyming Nail Salon Name Ideas
Polish & Swish
Sheen & Serene
Buff & Fluff
Primp & Preen
Glam & Jam
Paint & Saint
Mani & Fanny
Slick & Chic
Sparkle & Barkle
Glaze & Daze
Dazzle & Razzle
Glitz & Blitz
File & Smile
Nails & Tales
Shine & Dine
Charm & Disarm
Shimmer & Glimmer
Gleam & Dream
Brush & Hush
Polish & Relish
Soak & Cloak
Treat & Meet
Lacquer & Swagger
Gloss & Toss
Nails & Sails
Clip & Sip
Glisten & Listen
Tips & Lips
Mani & Nanny
Glow & Flow
Color & Hollar
Nail & Sail
Paint & Acquaint
Shape & Drape
Art & Heart
Pamper & Clamor
Style & Smile
Buff & Bluff
Glint & Sprint
Paint & Taint
Swank & Spank
Shine & Line
Design & Align
Glitter & Fritter
Posh & Squash
Treat & Street
Dapper & Clapper
Beauty & Duty
Glamour & Hammer
Mani & Pani
File & Dial
Sculpt & Consult
Nails & Pales
Glaze & Craze
Twinkle & Sprinkle
Smooth & Soothe
Mani & Tani
Nails & Quails
Groom & Bloom
Polish & Demolish
Shine & Pine
Lacquer & Cracker
Buff & Ruff
Paint & Faint
Charm & Alarm
Exotic Nail Salon Names
Tropical Temptations Nails
Exotic Escapes
Island Oasis Nail Spa
Enchanted Eden
Mystic Mirage
Paradise Polish
Bali Bliss Nails
Alluring Amazon
The Nail Nirvana
Exotic Euphoria
Majestic Oasis
Tiki Tranquility
Dreamy Destinations
Jungle Jewels
Exotic Emporium
Polynesian Paradise
Hidden Lagoon Nails
Aztec Artistry
Moroccan Majesty
Caribbean Cove
Exotic Enchantment
Serene Sands
Sunset Soiree
Rainforest Retreat
Grecian Gardens
Bali Breeze Nail Spa
Enchanted Island Nails
Exotic Elegance
Lotus Lagoon
Oasis of Opulence
The Nail Bazaar
Desert Dreams
Tropical Treasure Trove
Mystical Manicures
Oasis Escape
Island Enchantment
Safari Soiree
Exotic Nail Expedition
The Nail Grotto
Shangri-La Spa
Arabian Nights Nails
Jewel of the Nile
Exotic Nail Escapades
Atlantis Atelier
Polished Palms
The Tropics Touch
Tahitian Temptations
Oasis Elixirs
Exotic Eclat
Bali Beauty Boutique
Tropical Touches
Island Indulgence
Exotic Allure
Gilded Getaway
Forbidden Forest Nails
The Nail Hammock
Breezy Beach Nail Bar
Island Vibes
Exotic Harmony
Lush Nail Lounge
Polynesian Polish
Zen Garden Nails
Casbah Chic
Enchanted Escapes
Exotic Inspirations
Creative & Artistic Nail Salon Names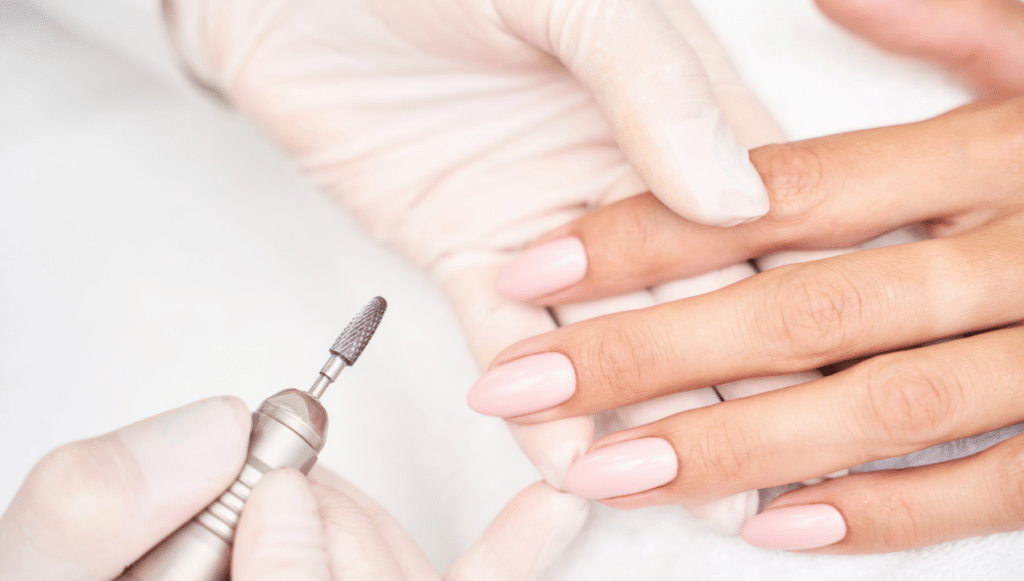 Canvas of Color
Artistic Impressions
Masterpiece Manicures
Nail Art Aficionado
The Painted Palette
Creative Claws
Designers' Delight
Nail Muses
A Touch of Artistry
Nail Dreamscapes
The Nail Gallery
Artful Expressions
Colorful Masterworks
Inspired Elegance
Avant-Garde Nails
The Nail Canvas
Abstract Attraction
Visionary Varnish
Artful Allure
Painted Perfection
Creative Couture
Nail Nouveau
Daring Designs
The Nail Studio
Lacquer Labyrinth
Innovative Illusions
The Nail Sketchbook
Artful Accents
Creative Nail Concepts
The Nail Boutique
Inspiring Inklings
Painted Panache
Fanciful Fingertips
Brushstrokes & Beauty
Expressionist Escape
Color Craft
The Nail Architects
Artisanal Aesthetics
Haute Hands Artistry
Nail Visions
Bold & Beautiful
The Nail Auteur
Vivid Visions
Creative Nail Haven
Art House Nails
The Nail Virtuoso
Color Me Chic
Nail Lab Creations
Palette of Perfection
The Painted Nail
Creative Nailscapes
The Nail Story
The Nail Renaissance
Art & Soul Nail Spa
Dazzling Detail
Trendsetting Tips
Brush & Blossom
Artful Embellishments
Painted Oasis
Chromatic Creations
Nail Fantasia
The Nail Atelier
Eloquent Embellishments
Nail Odyssey
The Painted Parlor
Funny Nail Salon Name Ideas
Hilarious Hangnails
Nailing It
Laughing Lacquers
Chuckles & Cuticles
Tipsy Toes
Nails & Fails
Witty Whims Nails
Quirky Quickies
ManiComedy
Punny Polish
Giggles & Gloss
Snickers & Snips
The Comedic Cuticle
Smirk & Sparkle
Ticklish Tips
Clever Claws
Nail Shenanigans
Sassy Scratchers
Funny Fingers
Humorous Hands
Jovial Jamboree
Chuckle Chic
Wacky & Wonderful
Jestful Journeys
Whimsical Waggles
The Tickle Salon
Laughing Lounge
Nail Buffoonery
The Nail Pun-derland
Jester's Joy
Tips & Tricks
Mani Mischief
Comical Creations
Grin & Bear It Nails
Silliest Salon
Nail-tastic Nonsense
Prankster Polish
Giggle & Glam
Zany Zone
Nail Knockouts
Puns & Polishes
Jolly Jamboree
Nail Nuttiness
The Nail Chuckle
Smile & Style
Mani-Cure
The Giggly Girls
Nail Whimsy
Banter & Beauty
Cheeky Chic
The Nail Gag
Grin & Glaze
Snazzy Snickers
Polished Puns
Nailantics
Droll & Dazzle
Nail Foolery
Nail Hysterics
Amusing Artistry
Sassy Sillies
Polish & Punchlines
Manicure Mayhem
Jest & Joy
Funny Flicks
The Nail Nut House
French Nail Salon Names (With Translations)
Ongles Élégants (Elegant Nails)
Les Ongles Chic (Chic Nails)
Le Salon des Ongles (The Nail Salon)
La Vie en Rose Nails
Beauté des Ongles (Nail Beauty)
Ongles de Paris (Nails of Paris)
Le Nail Boudoir
Jolie Manucure (Pretty Manicure)
Bijoux d'Ongles (Nail Jewels)
La Petite Vernis (The Little Polish)
Ongles de Rêve (Dream Nails)
L'Atelier des Ongles (The Nail Workshop)
L'Oasis des Ongles (Nail Oasis)
La Belle Manucure (The Beautiful Manicure)
Ongles Charmants (Charming Nails)
L'Art des Ongles (The Art of Nails)
Vernis Voluptueux (Voluptuous Polish)
Le Nail Café
La Fleur d'Ongles (The Nail Flower)
Ongles Divins (Divine Nails)
Le Salon d'Art d'Ongles (The Nail Art Salon)
La Maison des Ongles (The House of Nails)
Le Nail Château
Manucure Merveilleuse (Wonderful Manicure)
Le Nail Enchanté (The Enchanted Nail)
Les Ongles Exquis (Exquisite Nails)
Ongles de Luxe (Luxury Nails)
L'Atelier des Mains (The Hand Workshop)
Le Nail Studio
La Vernisserie (The Polishery)
Les Ongles d'Or (Golden Nails)
Manucure Magique (Magical Manicure)
La Palette des Ongles (The Nail Palette)
Vernis et Voilà (Polish and Voilà)
La Ruche d'Ongles (The Nail Hive)
Le Nail Jardin (The Nail Garden)
Les Ongles Délicats (Delicate Nails)
L'Escale des Ongles (The Nail Stopover)
Ongles de la Mode (Fashion Nails)
L'Étoile des Ongles (The Nail Star)
La Manucure Moderne (The Modern Manicure)
Les Ongles Romantiques (Romantic Nails)
Le Petit Salon des Ongles (The Little Nail Salon)
Ongles et Elegance (Nails and Elegance)
Le Nail Fantaisie (The Nail Fantasy)
La Vernis Divine (The Divine Polish)
Le Nail Cottage
Ongles de Grace (Nails of Grace)
L'Atelier du Vernis (The Polish Workshop)
Le Chic des Ongles (The Chic of Nails)
Les Ongles Artistiques (Artistic Nails)
La Manucure Royale (The Royal Manicure)
Le Nail Parfum (The Nail Perfume)
La Rose des Ongles (The Nail Rose)
Les Ongles Glamour (Glamour Nails)
La Beauté des Mains (The Beauty of Hands)
La Galerie des Ongles (The Nail Gallery)
La Vernis Villa (The Polish Villa)
L'Empire des Ongles (The Nail Empire)
Le Nail Papillon (The Butterfly Nail)
Les Ongles Sublimes (Sublime Nails)
La Manucure Parisienne (The Parisian Manicure)
La Fée des Ongles (The Nail Fairy)
Les Ongles Raffinés (Refined Nails)
Le Salon des Mains Parfaites (The Salon of Perfect Hands)
Do's & Don'ts When Naming Your Nail Business
Embarking on a new business venture is an exciting journey, and choosing the perfect name for your nail salon is a crucial step in building your brand. To help you get started on this creative endeavor, we've compiled a list of key do's and don'ts to keep in mind when brainstorming the ideal name for your nail salon:
Do's When naming your Salon
Reflect your brand's personality: Choose a name that embodies the essence of your salon. Consider the ambiance, services you'll offer, and the clientele you want to attract. Your salon's name should reflect these elements to create a cohesive brand identity.
Keep it simple and memorable: Aim for a name that is easy to pronounce, spell, and remember. This will make it much easier for your clients to recommend your salon to friends and family.
Make it unique: Stand out from the competition's nail salon names by selecting one that sets you apart from other salons in your area. This will make your salon more memorable and help you create a strong brand presence.
Be culturally sensitive: Remember the cultural context of your target audience when choosing a name. A salon name that resonates with your clientele will help you build a loyal customer base. And you'll also need to ensure your name can be easily found in local searches.
Check availability: Before finalizing your salon name, ensure the domain name and social media handles are available. This will ensure a consistent online presence and make it easier for clients to find you. Check Namecheap for a quick and easy search! Then when you're ready use Zenbusiness to launch your LLC in minutes!
Don'ts To Remember
Avoid names that are too trendy and timely: While you may want to choose a currently popular name, it might not age well. You'll want to choose a name that stands the test of time and remains appealing to your target audience for years to come.
Steer clear of name clichés: Avoid overused terms or phrases that might make your salon name sound generic or uninspired. Instead, choose a name that reflects your salon's unique selling points and brand values.
Don't limit future growth: Choose a name that allows for future expansion, whether in terms of services, products, or locations. Avoid names too specific or niche, as they may limit your salon's growth potential.
Don't infringe on existing trademarks: Make sure another business doesn't already have a trademark on your desired name. Infringing on a trademark can lead to legal issues and force you to rebrand your salon.
Don't rush the process: When selecting your salon name. It's essential to pick a name that you'll be proud of and confident in for years to come. Brainstorm various options, gather feedback from friends and family, and give yourself ample time to make an informed decision.
Best of luck in your entrepreneurial journey!
Remember, the perfect name is a powerful foundation for building a successful nail salon business.