Do you have a knack for writing that you want to harness into a really cool business model that earns substantial cash? A newsletter side hustle might be just the thing to put those writing skills to the test and move beyond basic email marketing. 
You can encourage subscribers and scale your income off of minimal time invested. 
If you have been thinking about what you could do to earn a little (or a lot of) extra cash, here is what you need to know about this growing trend and business model. 
Let's dive right in! 
Why Do You Need to Start a Newsletter Side Hustle?
Before we can get into the nuts and bolts of starting a newsletter side hustle, let's take a quick minute to define what the business model is. A paid newsletter is one where you create exclusive content for your audience in exchange for a monthly subscription fee. 
You only need to write the newsletter once, but you can send it to an infinite number of your subscribers.
Paid newsletters don't require you to run paid ads within the content, though this can improve your overall income even further. Unlike social media and other forms of advertising, you have complete control over what you write about and how many people see it. 
So why start a newsletter side hustle? 
The easy answer here is that you invest a certain number of hours in creating content on a weekly or monthly basis. No matter how many subscribers you have, you spend the same time investment. It makes for some seriously scalable income that will line your pockets – if you're able to create content that people care enough about. 
Tips for Creating Paid Newsletters
With that out of the way, it's time to turn our attention to how you can create a paid newsletter in just a few simple steps. 
1. Define Your Niche
Similar to starting a blog or a personal website, you need to know what you want to write about. You should pick a niche that you know a lot about or covers something you are passionate about. 
For some people, this might be personal finance, while for others, it could be writing tips or productivity hacks. 
If you need a little help finding your niche, it is very similar to finding a topic you are excited about when it comes to blogging. See our full guide on how to find a blog niche here. 
2. Creating Exclusive Content for Paid Subscribers
With some email marketing, you might send out reminder emails each time you post a new blog article. While this type of marketing is important, you need something exclusive for an audience that is paying to hear from you.
Your target audience wants relevant content, and they want it for a reasonable fee. 
What kind of content could you put together for premium subscribers? 
Take a look at some of the possibilities found here:
Interviews with industry experts or exclusive podcast content
Worksheets, habit trackers, and other tools to help them grow
Video updates about a project that you're working on
Access to a private Discord server or Slack channel
Ask me anything sessions
Events just for subscribers
Early access to new product sales
3. Setting a Schedule and Expectations
One of the first things you'll need to do to make more money with your newsletter side hustle is to determine your schedule. How often will you release new content to your audience, and when can they expect it? 
When someone is paying for access to you, they want to know what they can reasonably expect to get in exchange. 
You should know how often you'll send out a new edition, what day you'll send it out, and even what time your audience can expect to receive it. Many people will wait anxiously by their email inbox, waiting for your deliverable. Make sure you don't disappoint them by missing a promised arrival. 
4. Create a Simple Landing Page
Landing pages are important for finding an audience for your paid newsletter and connecting with your target audience. This is where people will find you, and it isn't as simple as just setting up a YouTube channel. 
You'll need to write persuasive copy that tells people exactly why they want to subscribe to your newsletter. Why should they trust you, and what will they actually receive? 
This is also a great place to display reviews and testimonials from your existing audience. Any form of social proof that you can offer puts you one step closer to cashing in on the free money that your audience will give you in exchange for your written content.
As a bonus, you might take out paid ads to direct people to this page. It gets you more eyeballs on your paid content and makes you more visible in the search engines. It may not be as great as finding free subscribers, but it's a great way to jumpstart your newsletter. 
5. Focus on Building Your Email Marketing List
When it comes to a paid newsletter, some people might want a taste of what they'll be getting before they part with their credit card information. Your email marketing list is a great way to reach more people and start to earn more money. 
If you can build your email marketing list, you will have a captive audience already warmed up to you, your brand, and what you have to offer. They are one step closer to actually paying for your exclusive newsletter subscriptions. 
6. Tracking Metrics for Success
It isn't enough to simply send out an email marketing blast and hope people will sign up for your latest big business idea. You also have to keep tabs on the performance metrics of your newsletter. 
Here are just a few of the things that you will want to track: 
Conversions from your landing page to subscribers
Growth of your email subscribers list
Delivery rates
Return on investment
Referral traffic
Pricing Your Newsletter Side Hustle Properly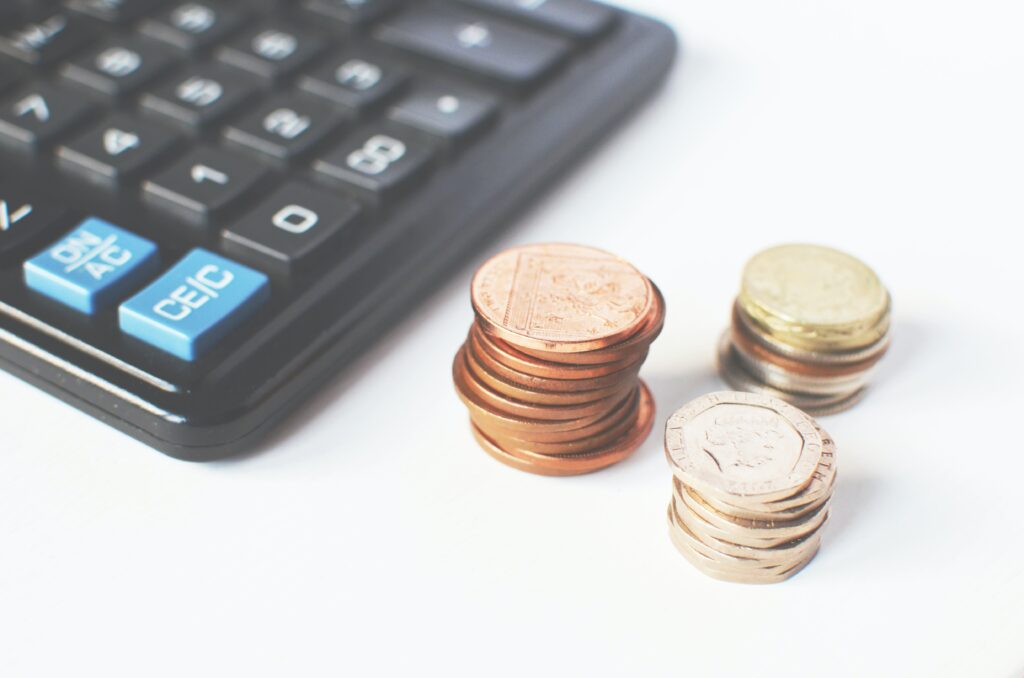 If you want to earn a source of recurring revenue by producing high-quality content, you need to ensure that you are pricing it appropriately. It sounds like a simple idea, but you need to be mindful of how you price your paid newsletter. 
How much are people willing to spend on this type of content that isn't available any other way? 
First, you need to consider how long it takes you to create content and how often you will release it. A newsletter that only comes out once a month will go for a lower rate than one sent out twice weekly.
In other words, you need to know how often email subscribers are expecting to hear from you. 
Second, you should factor in the costs associated with reaching your target audience. That might mean paid ads and the cost of your platform. It also means creating a living wage for yourself and the time you invested. 
According to Convertkit, the average price of a paid newsletter is $11 a month. You may want to keep that in mind as you think about your pricing.
Why You Should Have a Free Version Too
Of course, not everyone is going to spring for the paid version of your newsletter right away. You should also put out a free version that gives people a taste of what you have to offer. This warms them up to your style and content. 
If creating two different newsletters is too much work for you, you can also provide your audience with free content via a YouTube channel or a blog.
Once they get a glimpse at how beneficial your content is, they are more likely to part with their money for your paid subscription. Provide as much value as you can with a newsletter idea, and you're more likely to see your email marketing pay off in the form of subscribers. 
The question is: how do you make money with a free newsletter? 
How to Generate Revenue with a Free Option
If you're going to send out a newsletter, you should make sure that there is an opportunity for you to earn free money. This can happen in a couple of different ways: affiliate marketing and sponsored content. 
Affiliate Marketing for Free Newsletters
Affiliate marketing is a legit way to promote goods and services for another brand. For example, let's say that you run a personal finance newsletter. You might refer people to a high-yield savings account. The bank might then give you a small sum for each customer that opens an account. 
You can do this with just about any item on the market.
Even Amazon has an affiliate program that allows you to tap into their massive storefront and earn real money for items you sell to your audience. Tap into their purchase history to see what types of items are more likely to go over well with your customers. 
Sponsored Content 
Sponsored content is another way to make money with your email marketing. Building relationships with other brands will open the door to sponsored content. You can send a few emails with designated sections about services that your audience needs: checking accounts, savings accounts, and investment opportunities (in keeping with our personal finance example). 
Partner with brands offering these items and other stuff your audience truly wants or needs. 
Of course, you can also use sponsored sections for your own products. You can alternate sponsored content with other brands and those offered by your own small business such as a digital product that your audience can download.
This type of content is an excellent side project that gives you a great opportunity to make money. 
How do you start to create a premium version of your soon-to-be award-winning newsletter? You need your first subscribers; these platforms can help you get started quickly and easily. 
Substack
Perhaps the most well-known option for an in-depth email newsletter is Substack. They allow you to create email newsletters quickly and easily, even if your email list is currently on another platform. 
They can help you format and juggle both a paid and a free newsletter so that you can keep all your operations under one platform. Focus more on the writing and less on the tech side of things. 
Better yet, you get to keep more money in your pocket. Unlike some other large organizations, Substack only takes a 10 percent cut of the profits, making this a great way to earn extra money in your spare time. 
Convertkit
Many small businesses trust Convertkit for their email marketing. And you can also use it to create paid email newsletters that make money for your own brand. It'll take care of everything for you except the writing. 
Some of their users say that they start earning upwards of a thousand dollars within a single year of using the platform. 
Transaction fees are kept low for these email newsletters, starting at just 3.5 percent and $0.30 per transaction. 
See our full Convertkit review here. 
Kajabi
Most people know of Kajabi for their online course creation, but they can help with email newsletters as well as other types of digital products. If you want to make money with a luxury travel newsletter idea or something else, Kajabi is an all-in-one platform that is simple to use. 
They handle recurring revenue so you can focus more on the small business side of things instead of the tech side of your email newsletters. 
Pricing starts at $149 per month for access to their robust platform. But be sure to check out our comparison of Kajabi vs Kartra to learn more about the platform!
Newsletter Side Hustle Success Stories
Sometimes, success stories can give you great ideas for how you can make money with a new venture. Here are some successful ways that newsletter content creators have leveraged this tool to increase their income:
Final Thoughts: Is a Newsletter Side Hustle Right for You?
A newsletter side hustle can be a great way to make money apart from the more traditional avenue of creating digital products. If you can convince subscribers to sign up for recurring access to your content, there are tons of ways that you can make money from your marketing efforts. 
Whether you decide to launch a free version or a paid version, these tips will help you make more money doing the writing you love on topics you're interested in!