Welcome, aspiring foodie entrepreneurs! Are you looking for the best food business name ideas for your culinary venture? Look no further! This post will share a smorgasbord of creative and appetizing options to inspire you. From sweet and spicy to funny and creative – we've got you covered.
Hopefully, by the end, you'll be well on your way to choosing a name that sets the stage for a successful and delicious dining experience.
Let's dive into the world of food business names and find the perfect fit for your culinary dreams!
Appetizing Food Business Name Ideas
To kick this list off, here are 50 appetizing food business name ideas designed to be mouthwatering, enticing, and memorable.
These names will make your food business even more appealing to your customers.
Tempting Table
Scrumptious Selections
Heavenly Bites
Flavor Feast
Delectable Delights
Tasteful Table
Ambrosial Acres
The Yum Yum Spot
Delicious Diversions
The Savory Sanctuary
Gourmet Goodness
The Enticing Eatery
Lip-smacking Locale
Blissful Bistro
Taste Temptations
Flavorful Findings
Satisfying Spoonfuls
Irresistible Indulgence
The Appetizing Abode
Crave-worthy Creations
Edible Euphoria
Palatable Pantry
The Hunger Haven
Mouthwatering Morsels
Delectable Discoveries
Flavorful Finesse
Savor Sensations
The Tasty Retreat
Appetite Adventures
Culinary Cravings
Delightful Dining
Gastro Gratification
The Nourishing Nibble
Tantalizing Tableau
The Luscious Lair
The Divine Diner
Flavorsome Forte
Gastronomic Goodies
Epicurean Escapes
The Refined Repast
Sumptuous Spread
The Toothsome Table
The Foodie's Fantasy
Delish Dish Den
The Munchie Manor
Luscious Luncheonette
The Flavorful Fix
The Tasteful Tour
Savory Satisfaction
Sweet Food Business Name Ideas
Here are some sweet food business name ideas designed to be delightful and charming.
These names will help convey the delicious and irresistible nature of your sweet treats and desserts.
Sugar Rush Bakery
Heavenly Delights
Dolce Dreams
Sweet Sensations
Frosted Fantasy
Confection Connection
Luscious Layers
The Sugar Shack
Decadent Desserts
Cupcake Couture
The Sweet Spot
Serendipity Sweets
Caramel Clouds
Bonbon Boulevard
Sprinkles & Swirls
The Fudge Factory
Whimsical Whipped
Chocolate Cosmos
Divine Indulgence
Sugary Soirée
Tempting Toppings
Pastry Perfection
Sweet Symphony
The Dessert Den
Sugar Plum Patisserie
Icing Inspirations
Truffle Treasure
Candy Cottage
The Mousse Moose
Heavenly Confections
Sundae Serenade
Delightful Drizzles
Sweet Tooth Sanctuary
Tasty Temptations
Ganache Gallery
Cocoa Cabana
Macaron Magic
Cinnamon Sweets
The Brownie Bar
Sugar Sprinkled
The Cakery
Cookie Cravings
Glazed Goodness
The Tart Tartan
Sweet Treat Street
Ambrosia Avenue
The Toffee Tower
Doughnut Delicacies
Puff Pastry Paradise
Spicy Food Business Names
These names are designed to be fiery, bold, and memorable. These names will help convey the delicious heat and zesty flavors your spicy food business offers.
The Spice Station
Fiery Flavors
Scorching Scrumptious
Peppery Pantry
Sizzling Sensations
Red Hot Kitchen
Zestful Zingers
The Chili Chateau
Flaming Feast
Capsaicin Corner
Blaze Bistro
Heatwave Haven
The Spice Route
Tangy Temptations
Inferno Infusion
Jalapeño Junction
The Hot Spot
Spicy Serenade
Cayenne Cuisine
Torch Tastes
Serrano Soiree
Bold Bites
Piquant Plates
Scintillating Spice
Ember Eats
Zippy Zest
Flavors on Fire
Hot Habanero Hideaway
The Fiery Fork
Smoldering Supper
Spice Whisperer
Picante Parlour
Piquant Perfection
The Sizzling Skillet
Blazing Bountiful
Spicy Spectrum
Firecracker Flavors
Hot 'n' Happening
The Spice Sanctuary
Volcano Vittles
Flaming Fusion
The Chili Chronicles
Hot Pepper Palace
The Spice Symphony
Dragon's Breath Delights
Infernal Indulgence
The Heat Hub
Scorching Savory
The Spicy Spoon
Peppers & Plates
Organic Food Business Name Ideas
Here are 50 organic food business ideas that focus on providing healthy, eco-friendly, and sustainable options for customers. These ideas will help you create a business that promotes a healthier lifestyle and supports the environment.
Green Farmers Market
Earth-to-Table Restaurant
Fresh Food Delivery Service
Wholesome Juice Bar
Eco-Friendly Coffee Shop
Natural Bakery
Clean Meal Prep Service
Sustainable Catering
Earth-friendly Food Co-op
Green Food Truck
Herbal Tea Room
Pure Spice and Herb Shop
Wholesome Ice Cream Parlor
Health-focused Store
Artisan Chocolate Shop
Honey and Bee Products
Farm-sourced Subscription Box
Earth-friendly Wine and Spirits Shop
Plant-based Cafe
Nutrient-rich Smoothie Bar
Wholesome Baby Food Producer
Green Cooking Classes
Earth-loving Pet Food Store
Superfood Emporium
Natural Nut and Seed Shop
Fresh Salad Bar
Eco Meal Kit Service
Sustainable Dairy Products Store
Microgreens Urban Farm
Wholesome Food Blog and Recipe Website
Earth-friendly Snack Bar Manufacturer
Eco Pop-up Dining Events
Green Gardening Center
Sustainable Food Wholesale Distributor
Green Personal Chef Service
Earth-friendly Mushroom Farm
Green Health and Wellness Retreat
Eco Food Import and Export
Sustainable Cooking School
Green Canning and Preserving Business
Earth-loving Fermented Foods Producer
Wholesome Dried Fruit and Nut Store
Gluten-Free Bakery
Green Granola Company
Vertical Farming Venture
Gourmet Condiments and Sauces
Wholesome Food and Wellness Podcast
Edible Flower Farm
Eco Food Consulting Services
Mouth-Watering Food Business Names
These names will make your food business irresistible to your customers.
Scrumptious Soiree
Lip-Smacking Lounge
Delicious Dwellings
Savory Sensations
Heavenly Feast
Yummy Creations
Flavorful Fantasia
Delectable Dreams
Palate Perfection
Toothsome Tavern
The Indulgent Inn
Culinary Crave
The Luscious Loft
Appetite Oasis
The Satisfying Spoon
The Flavorful Foray
Gastro Glee
Divine Delicacies
Tantalizing Table
The Nourishing Niche
Blissful Bites
The Tasteful Trail
Munchies' Mansion
The Savory Symphony
Feast of Flavors
The Delectable Depot
The Edible Experience
The Hunger Hideaway
Irresistible Eats
The Mouthwatering Market
Succulent Sanctuary
The Tasty Tryst
The Flavorful Fountain
The Yum Yum Yard
The Tempting Table
The Palatable Parlor
The Gourmet Gala
Delish Delights
The Taste Tester
The Flavorful Flagship
The Delectable Den
The Epic Eats Emporium
The Satisfying Spread
Clever Food Business Names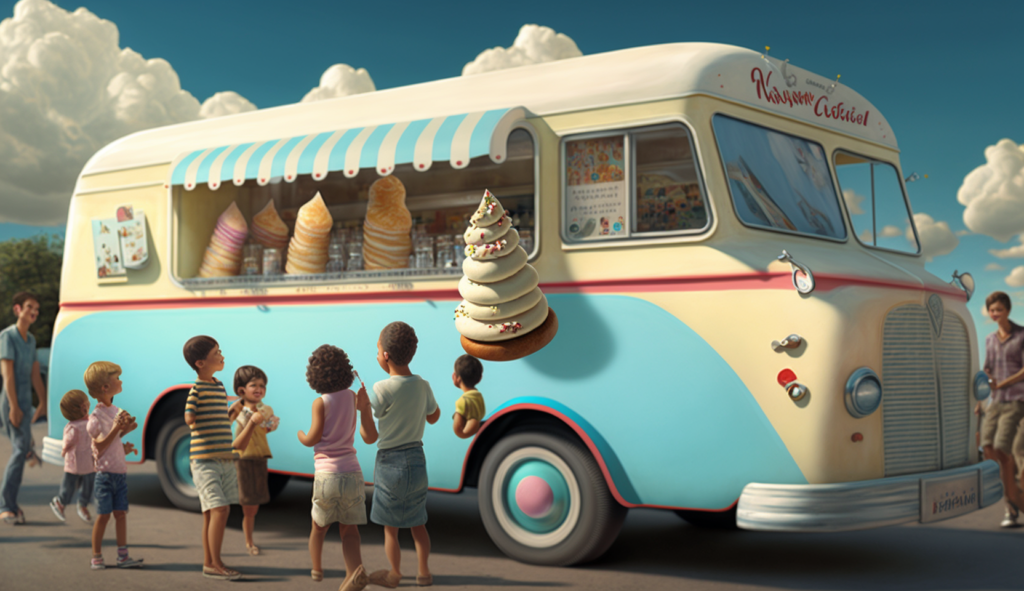 Here's a list of clever food business name ideas to tickle your taste buds and ignite your creativity. Each name is designed to be fun, catchy, and memorable, while also reflecting the delicious offerings you'll provide to your customers.
The Whisk Whisperer
Gourmet Graze
The Hungry Haven
Nourish Nook
TasteBud Temptations
Savory Symphony
The Munchie Mill
The Foodie Fandango
Gastronomic Galaxy
The Palate Playground
Heavenly Hunger
Dazzling Delights
Blissful Banquet
Flavorful Fortunes
The YumYum Yard
Epicurean Emporium
Chow Chateau
Nom Nom Nirvana
Bite-sized Bliss
Gourmet Groove
Tasty Treasures
Plate Parade
Culinary Couture
Scintillating Servings
Flavor Fête
The Dish Dazzler
Morsel Marvels
Gusto's Galore
The Grub Garden
Crumb Compass
Bountiful Banquet
Culinary Quest
Aroma Adventure
Flavortown Fiesta
Food Fantasia
Platter Panorama
The Savor Sanctuary
Delightful Discoveries
Funny Food Business Name Ideas
These names are designed to be light-hearted, amusing, and memorable, adding a touch of humor to your delicious offerings.
Gravy Train Café
Lord of the Fries
Wok and Roll
Lettuce Feast
Pita Pan
Thai Tanic
Biscuit Rebellion
Taco'bout It
The Codfather
Poultry in Motion
Brewed Awakening
Eatsy Street
The Rolling Scone
Bread Zeppelin
Pizza The Hutt
The Stuffed Muffin
Pirates of the Carob Bean
Bun Intended
Fowl Play Kitchen
The Kale Whisperer
Holy Guacamole
Sausage Party Platters
Forking Delicious
Souper Heroes
Mac the Knife
Pho Real
Wiener Takes All
Life of Pie
Curry On
Fry Me a River
The Munchie Makers
Spuds & Studs
Planet of the Grapes
For Goodness Steaks
Chicken in Waffleland
Frankly, My Dear, I Don't Give a Ham
The Eggs Files
The Sizzle Sisters
Jurassic Pork
The Spaghetti Incident
Kebabylon
Ramen-tic Getaway
To Bean or Not to Bean
You Batter Believe It
Glazed and Confused
Baking Bad
Crust Issues
The Notorious P.I.G.
Cone Home to Mama
Brewtiful Creations
Local Food Business Names
Here are 50 local food business ideas that focus on supporting local producers, artisans, and farmers while providing fresh, delicious, and high-quality options for your customers.
Neighborhood Farmers Market
Farm-to-Table Bistro
Locavore Food Delivery Service
Artisanal Juice Bar
Local Coffee Roastery and Café
Small Batch Bakery
Regional Meal Prep Service
Community-Sourced Catering
Local Food Co-op
Hometown Food Truck
Regional Tea House
Locally-Sourced Spice and Herb Shop
Handcrafted Ice Cream Parlor
Community Health Food Store
Local Chocolate Maker
Regional Honey and Bee Products
Hometown Food Subscription Box
Local Winery and Tasting Room
Neighborhood Vegan Cafe
Fresh Smoothie Stand
Local Baby Food Producer
Community Cooking Classes
Hometown Pet Food Boutique
Superfood Market
Hand-roasted Nut and Seed Shop
Fresh Salad Café
Local Meal Kit Service
Regional Dairy Products Store
Edible Landscaping Services
Urban Microgreens Farm
Local Food Blog and Recipe Website
Handcrafted Snack Bar Producer
Pop-up Farm-to-Table Dining Events
Community Garden Center
Local Food Wholesale Distributor
Neighborhood Personal Chef Service
Small-Scale Mushroom Farm
Local Health and Wellness Retreat
Regional Food Import and Export
Hometown Cooking School
Artisanal Canning and Preserving Business
Community Fermented Foods Producer
Handcrafted Dried Fruit and Nut Store
Hometown Gluten-Free Bakery
Artisan Granola Company
Urban Vertical Farm
Locally-Made Gourmet Condiments and Sauces
Local Food and Wellness Podcast
Hometown Food Consulting Services
Rhyming Food Business Names
These names are designed to create a rhythmic and harmonious impression, making your food business stand out from the crowd.
Spoon & Tune
Bites & Delights
Stew & Brew
Dish & Swish
Munch & Brunch
Crave & Rave
Nibble & Quibble
Sizzle & Drizzle
Grub & Chug
Bake & Shake
Chew & Renew
Spice & Slice
Sip & Dip
Wine & Dine
Feast & Yeast
Fry & Sigh
Grill & Thrill
Dine & Shine
Scoop & Soup
Snack & Yak
Taste & Waste-Not
Cake & Bake
Bite & Ignite
Pie & Sky
Platter & Chatter
Nosh & Squash
Bistro & Pesto
Glaze & Praise
Buns & Runs
Beans & Greens
Burger & Linger
Waffle & Truffle
Sweets & Treats
Pickle & Trickle
Noodle & Strudel
Toss & Sauce
Wrap & Zap
Food & Mood
Fork & Cork
Gravy & Wavy
Pita & Fajita
Crumb & Yum
Soufflé & Play
Chow & Wow
Fish & Dish
Heat & Eat
Meal & Deal
Chew & Stew
Cheese & Please
Toast & Roast
Catchy Food Business Names
This list of ideas is designed to be memorable, fun, and appealing. These names will help your food business stand out and leave a lasting impression on your customers!
Snappy Snacks
Culinary Carousel
Flavor Fusion
Bountiful Bites
Dazzling Deli
Tasty Tableau
Munchie Mansion
Forkful of Flavor
The Yummy Yard
Hunger Hub
Food Fanatics
Dine Divine
Crave Cave
Palate Playground
Nosh Nook
Flavor Frenzy
Epic Eateries
Savory Station
Foodie's Haven
Grub Garden
Bite Brigade
Meal Marvels
Tantalizing Tastes
The Dining Delight
Taste Trove
Scrumptious Spot
The Gastro Garage
Savor Square
Feast Factory
Nibble Nests
Delectable Digs
Bistro Bliss
Flavor Flair
Gusto Galore
The Wholesome Well
Chow Corner
Foodie's Fort
The Aroma Attic
Taste Territory
Appetizing Acres
Mealtime Magic
Binge Bazaar
Heavenly Hangout
The Flavorful Feast
Muncher's Mecca
The Luscious Lounge
The Foodie's Foyer
Savory Soiree
The Palate Patio
Creative Food Business Names
Here are 50 creative food business name ideas that are designed to be unique, imaginative, and memorable. These names will help set your food business apart and leave a lasting impression on your customers.
Culinary Dreamscapes
Foodie Fantasia
The Gourmet Getaway
Epic Eats Emporium
The Gastronome's Gallery
Flavors Unleashed
The Whimsical Whisk
Taste Odyssey
Kitchen Kreatives
Plate Perspective
Forkful of Fantasy
The Flavor Lab
Scrumptious Storytellers
The Ambrosial Atelier
Savor Sanctuary
Rainbow Bites
The Nosh Niche
Delicious Destinations
Culinary Kaleidoscope
Infinite Indulgence
The Melting Potpourri
Taste Tapestry
Bountiful Bouquets
Hidden Hunger Haunts
GastroGraffiti
Foodtopia Fusion
Starving Artist Café
Edible Enigma
Euphoric Eateries
A La Carte Adventures
Dining Daydreams
The Flavor Foundry
Food Alchemy
Palate Panache
The Novel Nibble
Spirited Spoons
The Edible Experiment
Taste Architects
Bistro of the Bizarre
Foodie Fairytale
Zest Quest
Delectable Diversions
The Morsel Maze
Curious Cravings
Epicurean Escapades
The Tantalizing Table
The Hunger Hatch
Savory Silhouettes
The Gastronomic Globe
Food Truck Business Name Ideas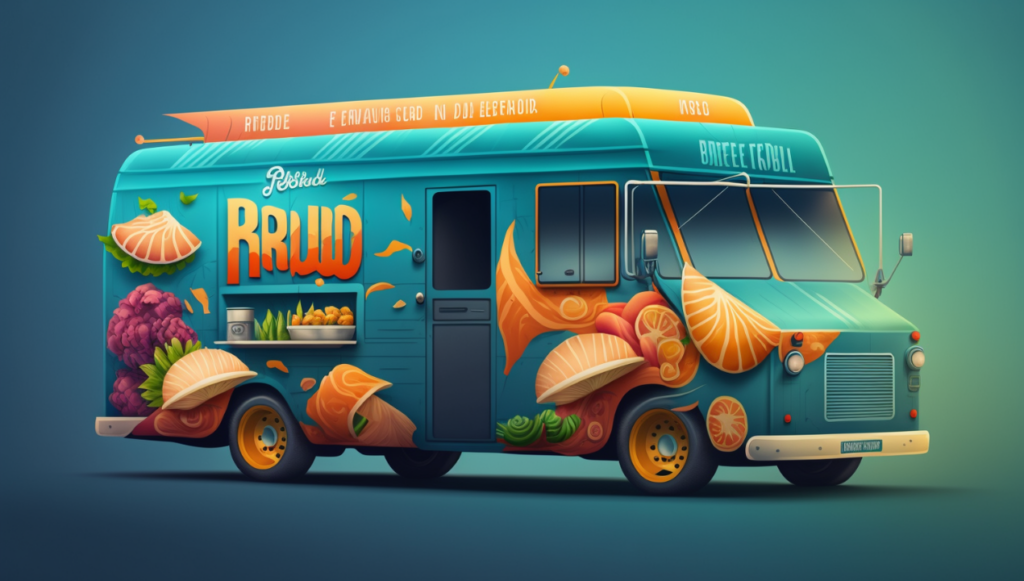 These names are sure to look great on the side of your food truck!
Rolling Relish
Street Eats Express
The Nomad Noshery
Bite on Wheels
Meals in Motion
Cruisin' Cuisine
Wheel Good Food
Roaming Recipes
Gourmet Gallop
Mobile Munchies
Drive-Thru Delights
Wandering Whisk
The Flavor Fleet
Tasty Travels
Curbside Cravings
Foodie Freeway
The Moveable Feast
Highway to Yum
Pit Stop Plates
Food Truck Fiesta
Grub on the Go
The Gastro Getaway
Culinary Caravan
Roadside Rations
The Hunger Highway
Street Food Frenzy
Wanderlust Wraps
Dashboard Diner
Rolling Bistro
Speedy Snacks
The Meal Mobile
Food Truck Trailblazers
Culinary Cruisers
Gastronomic Gears
Traveling Tastebuds
Wheelie Good Grub
Driven Delicacies
Food Truck Treasures
Edible Expedition
Street Treat Fleet
The Roaming Table
Street Feast Wagon
Taste Transit
Culinary Caboose
The Foodie Float
Flavorful Four-Wheelers
The Traveling Tandoor
Sizzling Street Slingers
The Rambling Roast
Gourmet Gypsy
Best Food Business Names
To be the 'best' your name has to be creative, memorable, and engaging. Here are some options:
Flavor Haven
The Culinary Collective
Bountiful Bistro
Savor the Moment
Taste of Traditions
Gourmet Getaway
Aroma Avenue
Crave Corner
Delectable Destinations
Foodie's Paradise
Gastronomic Gems
Palate Pleasers
Savory Sojourn
The Scrumptious Stop
Heavenly Hacienda
Delicious Discovery
The Wholesome Way
Zesty Zephyr
Kitchen Chronicles
Vibrant Vittles
Flavor Odyssey
The Nourishing Nook
Appetite Alley
Table of Temptations
Delightful Diner
Feast Fusion
The Gastro Grove
Flavorful Junction
Edible Escapades
The Yum Yard
Tasty Trails
Blissful Banquets
The Seasoned Spoon
Dining Dreamland
Culinary Canvas
Nosh Nirvana
The Epic Eats
Food Fusion Fantastique
The Meal Map
Artful Appetites
The Gourmet Garden
Savory Stories
Delectable Domicile
The Flavorful Foundry
The Secret Supper
Culinary Connections
Tips For Naming a Food Business
Here are some valuable tips to help you find the perfect name before starting a food business:
Keep it simple: Choose a name that is easy to pronounce, spell, and remember. A straightforward name will make it easier for customers to find and recommend your business.
Reflect your concept: Your business name should reflect the type of food you serve, your culinary style, or the atmosphere you want to create. This will give potential customers an idea of what to expect when they visit your establishment.
Be unique: Stand out from the competition by choosing a name that is distinct and memorable. Avoid using generic terms or names that are too similar to other food businesses in your area.
Make it catchy: A catchy name will grab people's attention and stick in their minds, making them more likely to remember your business and visit again.
Test your name: Before finalizing your choice, test your name with friends, family, and potential customers to gather feedback. Make sure it's easy to understand, pronounce, and doesn't have any negative connotations.
Research: Ensure that the name you choose isn't already in use by another business, especially in your area. This will help you avoid legal issues and prevent customer confusion.
Consider local culture and language: If your food business is in a location with a strong local culture or specific language, consider incorporating elements of that culture or language into your name. This can help your business resonate with the local community.
Be mindful of future growth: Choose a name that allows for flexibility and growth, in case you decide to expand your menu, add locations, or branch out into other areas of the food industry.
Think about online presence: Check the availability of domain names and social media handles related to your chosen name. Having a consistent online presence will make it easier for customers to find and connect with your business.
Trust your instincts: At the end of the day, trust your gut feeling. If a name feels right and captures the essence of your food business, go for it!