If you've reached a point where managing your blog solo is becoming too time-consuming, or perhaps you're looking to get the most out of your blog marketing efforts, it may be time to explore what blog management services have to offer.
But with so many companies vying for attention offering blog management packages, how do you figure out which one is right for you?
Whether you're a new or experienced blogger looking for support and guidance, this guide will show you what options are out there in terms of blog management services so you can choose the service that works best for your blog.
This guide will help you decide on the best blog management company that fits all your needs.
Let's get started!
7 Best Blog Management Services
Are you feeling overwhelmed at the thought of running your company blog on top of everything else? Do you want a way to conveniently manage and maintain your website so that it can consistently provide high-quality content and grow with time? If yes, then look no further!
With this information, you'll have a better understanding of which content production services are best suited for your needs. 
BrandBuilders 
BrandBuilders offers a one-stop website management service for businesses, entrepreneurs, and online professionals looking to achieve real results from their websites.
Their services include day-to-day management, content creation and optimization, backlinks building, and technical maintenance designed to improve your site's speed and optimize the user experience.
They also provide a free audit to help clients get started. BrandBuilders is perfect for small businesses, large corporations, and anyone who wants to invest in a blog management package to take their online presence to the next level.
With their highly flexible service, you can enjoy hands-off site monitoring and growth with no long-term contracts or ownership of your website required!
Take a look at our full Brandbuilders review for more info.
---
Niche Website Builders
Niche Website Builders is designed to help affiliate marketers, entrepreneurs, and investors quickly and affordably build profitable websites.
They provide services such as content creation packages, link building, guest posts, Done For You websites, and more to help their clients succeed in the industry. They also offer white labeling services for agencies who want to outsource website-building tasks.
Their range of resources and tools can also be used to help marketers stay up-to-date on industry trends and best practices. 
Check out our in-depth Niche Website Builders review.
---
Writing Studio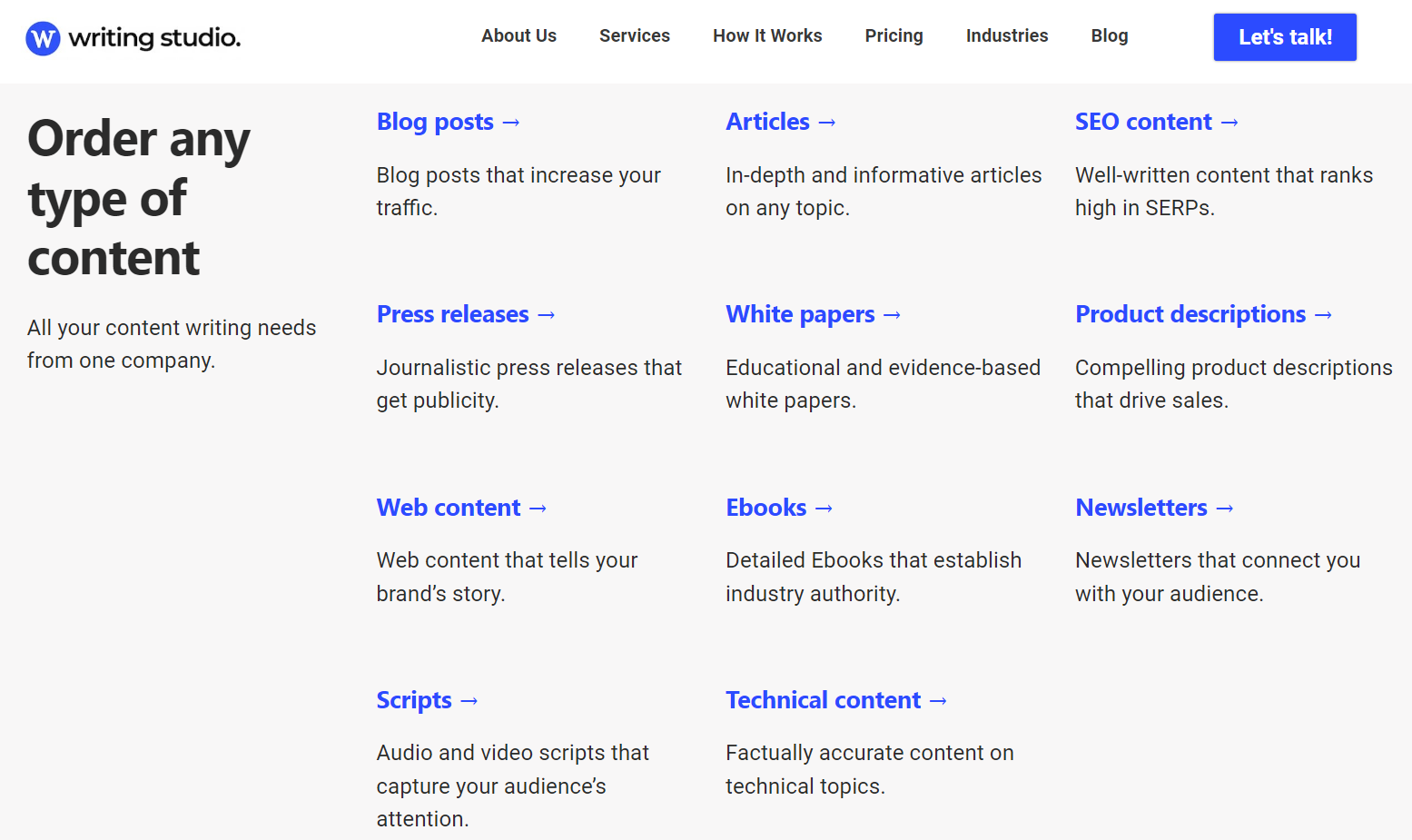 Writing Studio offers great content writing solutions tailored to the needs of businesses, agencies, e-commerce stores, publishers, and enterprises.
They provide blog content, articles, SEO content, ebooks, product descriptions, technical content, web content, newsletters, white papers, and press releases. Their services are designed to help their clients get their messages across clearly, concisely, and engagingly.
Writing Studio also provides an array of resources and blog posts to help their clients in getting the most out of their content writing needs.
---
The Penny Matters
The Penny Matters offers blog management services to help people improve their websites and grow their presence online. It is suitable for anyone looking to take a hands-off approach to managing their blog without sacrificing quality or results.
Their service includes content creation, keyword research, custom graphics design, and post optimization. Furthermore, they also offer support with fixing WordPress issues and a free one-time content strategy work plan.
The Penny Matters is perfect for entrepreneurs, bloggers, and small business owners who want to get the most out of their blogs without spending a lot of time or money.
Their reliable team ensures quality posts are delivered on schedule, creating an optimized platform for conversion. With their help, you can maximize your blog's potential and reach new heights.
---
The She Approach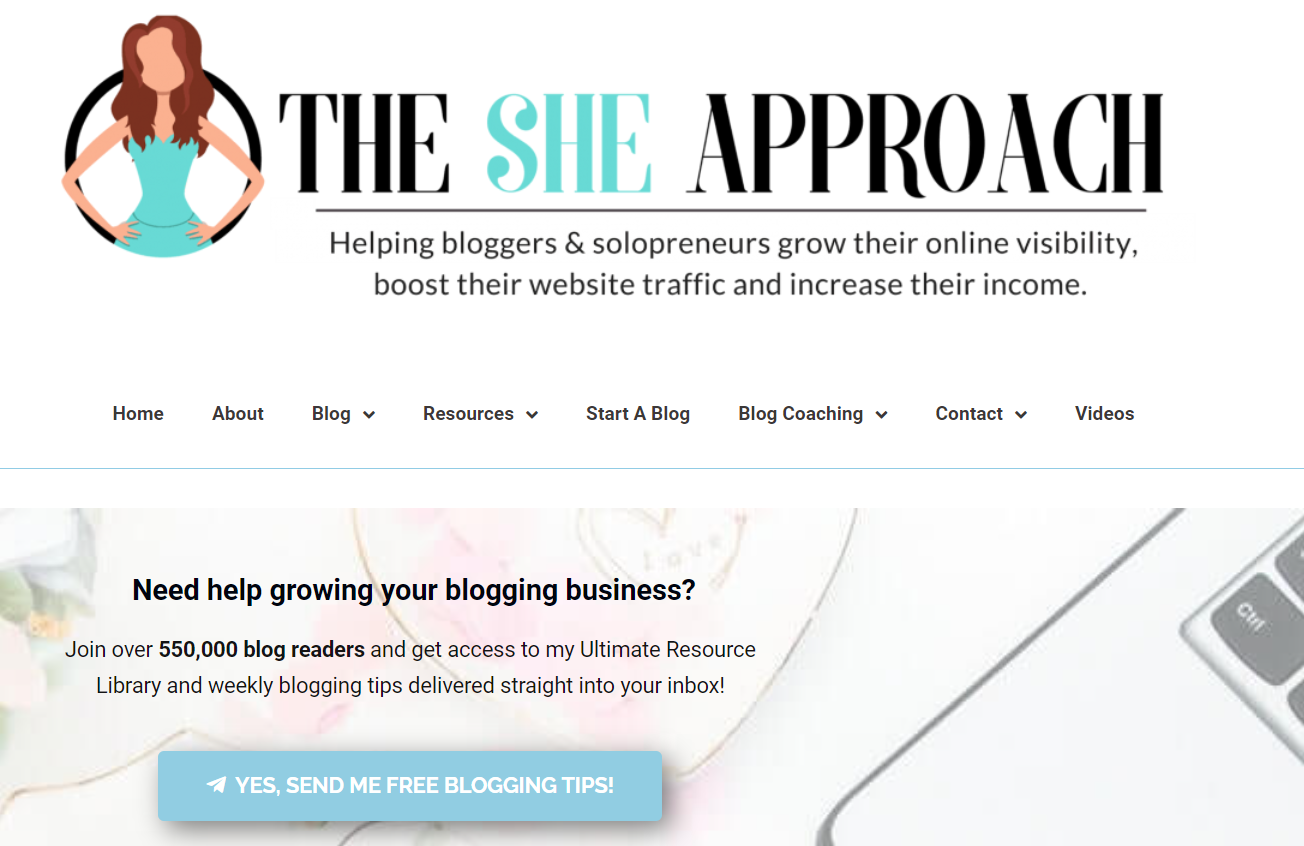 The She Approach provides blog management and virtual assistant services to bloggers, solopreneurs, and small business owners. Their range of solutions is tailored to individual needs. Services range from administrative tasks like scheduling social media posts to more complex SEO optimization.
They offer blog coaching for those wanting a more hands-on experience with their blog management too. Services are available to anyone in the UK, US, or worldwide and are designed to make life easier.
The She Approach strives to provide professional blog management and virtual assistant services at a reasonable cost. They understand how important it is to have an efficient blog in order to succeed in today's digital world. With their expertise, you can ensure that your blog performs optimally and puts you ahead of the competition.
---
Novi Digital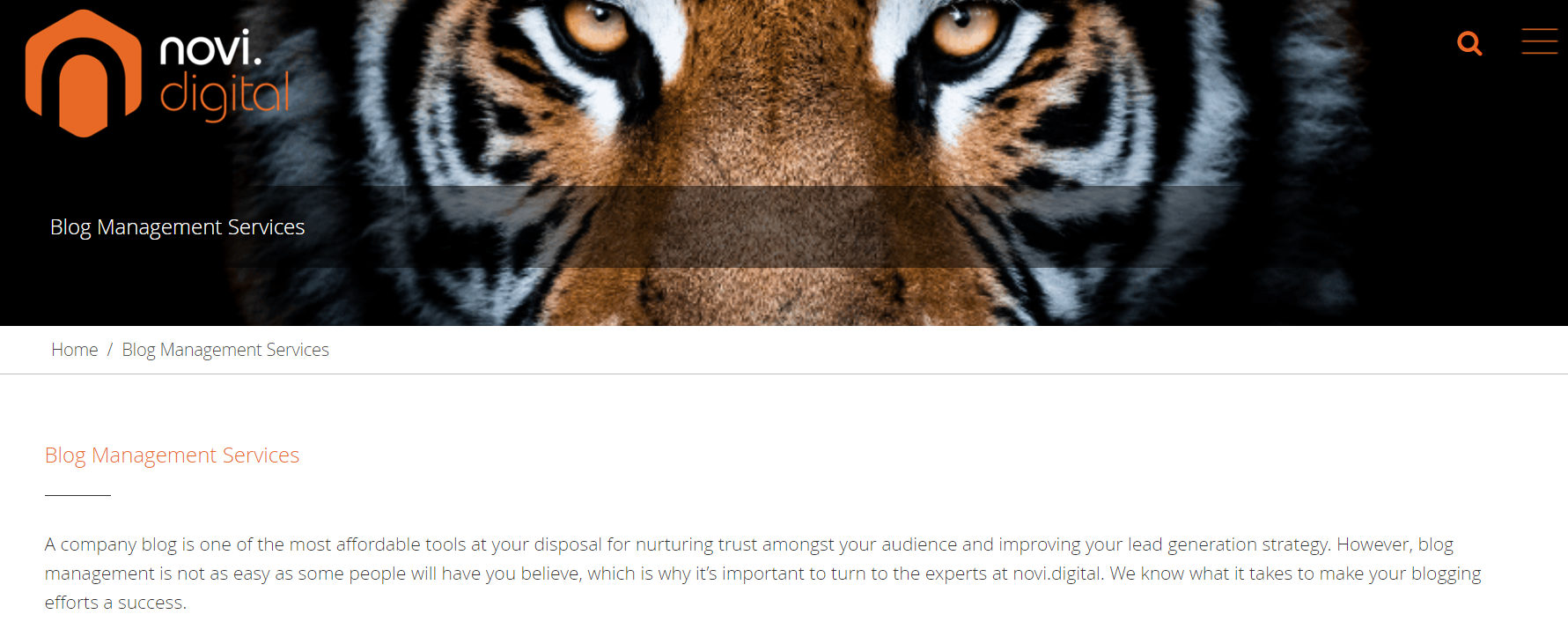 Novi Digital is an agency that specializes in helping companies take their online presence to the next level. They offer a variety of services such as SEO Copywriting, B2B SEO Management, CRO Management, Digital Marketing Audits, and Digital Marketing Strategy.
Their experienced team is ready to help you create content that will be relevant for your audience and drive traffic to your website. They will help you develop an effective SEO strategy, create engaging content and maximize the ROI of your campaigns.
Novi Digital is perfect for businesses that want to increase visibility and brand awareness.
---
Content Development Pros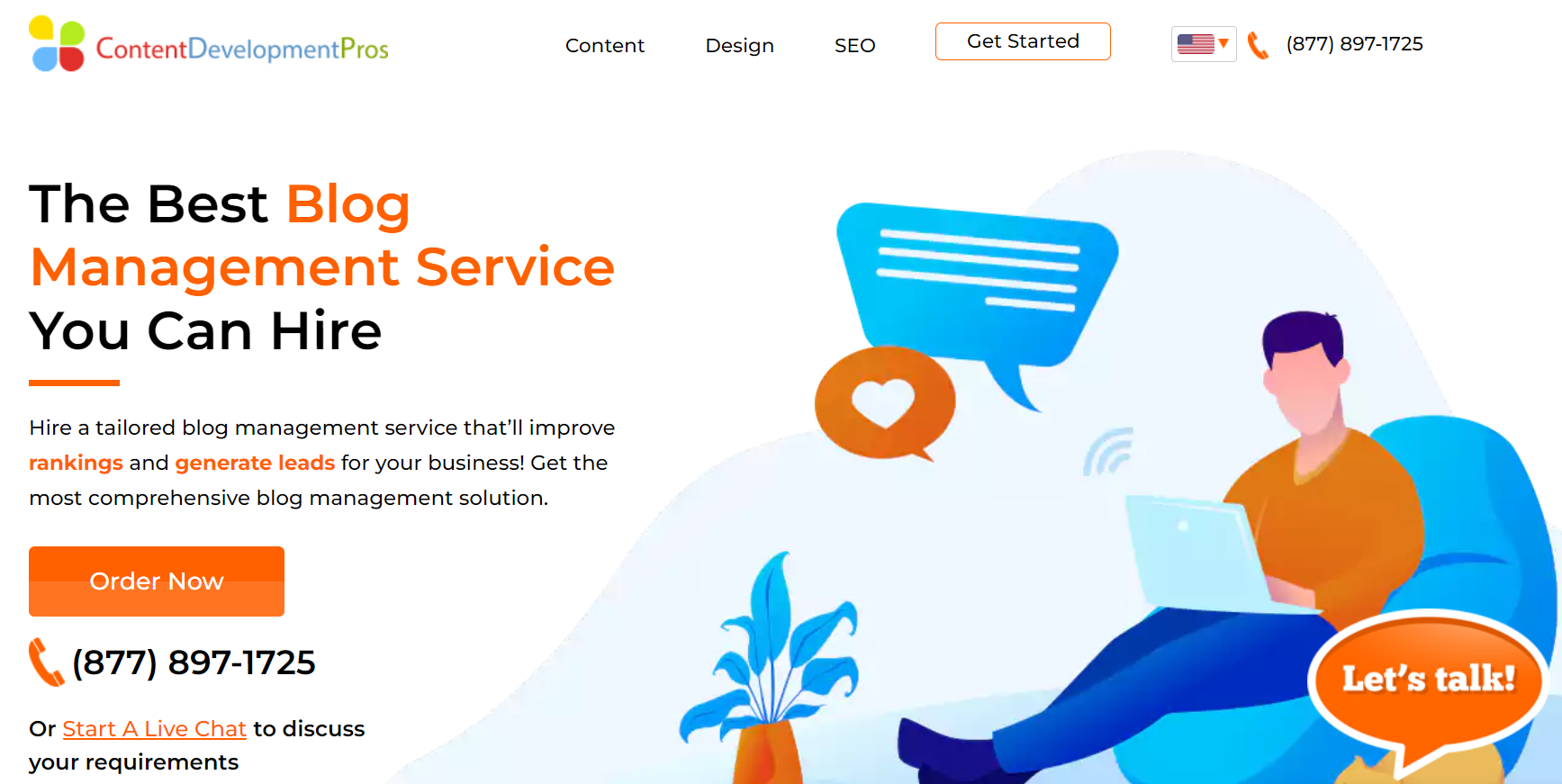 Content Development Pros offers content creation, blog management, design, and digital marketing services for businesses of all sizes. It is ideal for companies looking to outsource their content creation needs to expert professionals experienced in the industry.
Their team provides high-quality work with a keen eye for detail and timeliness. They have services that range from article writing to SEO services, web design and development to digital marketing, and video creation to transcription services.
With Content Development Pros, your projects will be in the hands of reliable professionals who understand how to make the most of content creation strategies.
Why Do You Need Blog Management For Your Business?
Blogging helps to create a strong online presence that can drive traffic and increase conversions. A well-managed blog ensures your content is consistent in quality and message to build brand awareness.
Having someone with the right skills to handle all aspects of your blog will help maximize its potential and give you the edge in a competitive marketplace.
Blog management services are well-versed in SEO best practices to ensure that your content is optimized for search engines and provides the maximum impact.
Many offer a variety of additional services related to blog management, such as link building, email marketing, and social media integration.
A blog management service might be a suitable option for you if:
You are looking for a cost-effective way to create and manage content on a regular basis without hiring a blog manager to focus on it full-time.
You recognize the value of high-quality blog posts in furthering your business goals but lack the time or resources to write them yourself.
You want to establish yourself as an expert in your field but need help setting up the necessary frameworks to reach that point.
Determining Your Service Scope
Before proceeding, it is important to understand your requirements and decide what you need. Blog management services can provide a range of solutions, depending on the complexity and level of involvement required.
For example, you may need assistance creating fresh content and identifying trends in your industry. Alternatively, you could require assistance with editing and proofreading your blog posts. You might even want help with customizing the look and feel of your blog. Or you might want to be really hands-off and just have the whole lot taken care of!
Keyword Research
For any blog post to be successful, it needs to contain appropriate SEO keywords and phrases that will help potential readers find it. A blog management service should include keyword research as part of its package. This helps identify the best terms to be included in your blog content calendar for your target audience.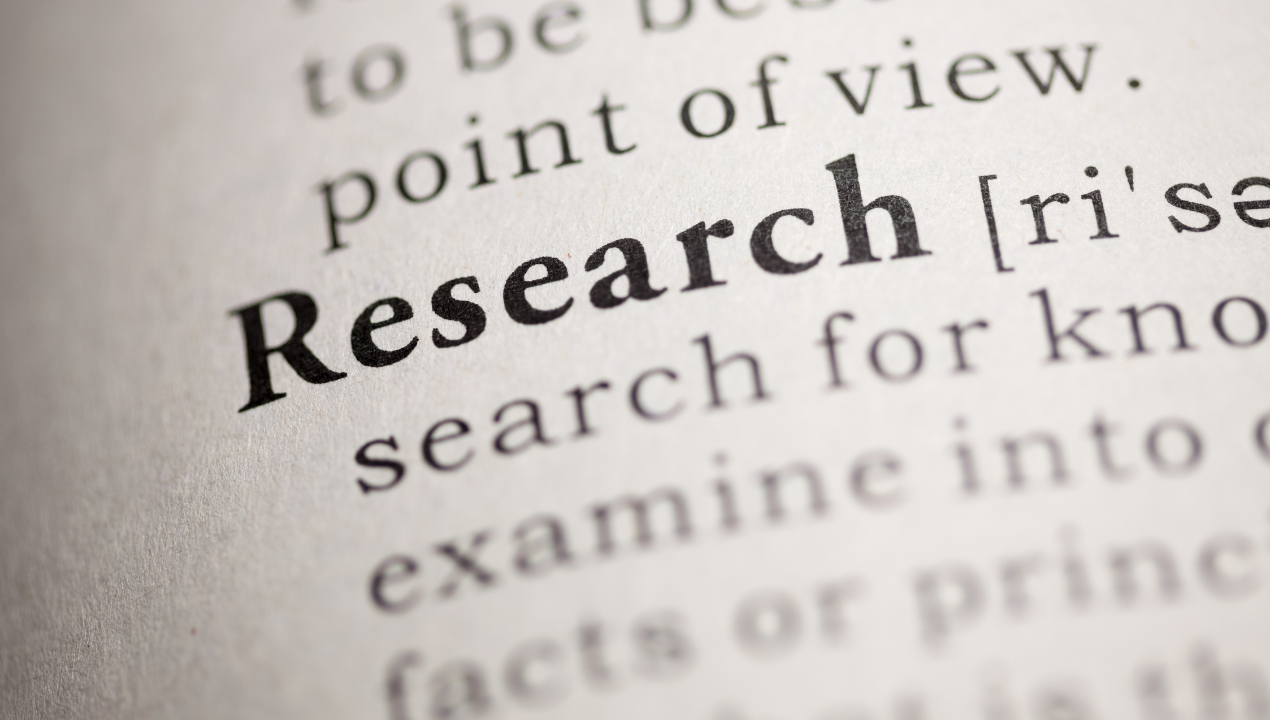 Blog Writing
Creating compelling blog content is essential to maintaining a successful blog. How amazing would it be if you could request content, and a short while later, with no effort on your part, well-written, relevant content is ready to publish on your website?
Blog management services can provide regular blog writing to ensure your website always has new and exciting content. They can help make sure your content is engaging and easy to read while also ensuring that it is optimized for maximum search engine visibility.
Blog management services generally include proofreading and editing all the content they write for you as part of the package. This will ensure your content is error-free and up to standard.
Blog Improvement Services
If your blog is already up and running, a blog management service can help improve your existing posts by making small but effective changes.
This could include adding or updating images and videos, improving SEO, increasing the readability of your posts, or optimizing for user engagement.
Blog Publishing
Blog management services can take care of the article publishing process for you. This includes things like:
Scheduling posts
Ensuring that all formatting and technical details are handled correctly
Providing royalty-free images or other media to complement the post
They should also be able to monitor your readership numbers and provide detailed reports on the performance of each post. This helps identify the most popular topics and allows you to tailor your editorial calendar for writing content accordingly.
How to Monitor Results
The success of any blog depends on the readership numbers it receives. It's essential to have a system in place to monitor your results.
Your blog management service can provide detailed reports on how your blog is performing. Measuring the success of each post means you can make any necessary changes.
They can also help you identify areas where your blog could improve and suggest strategies to drive traffic and increase conversions.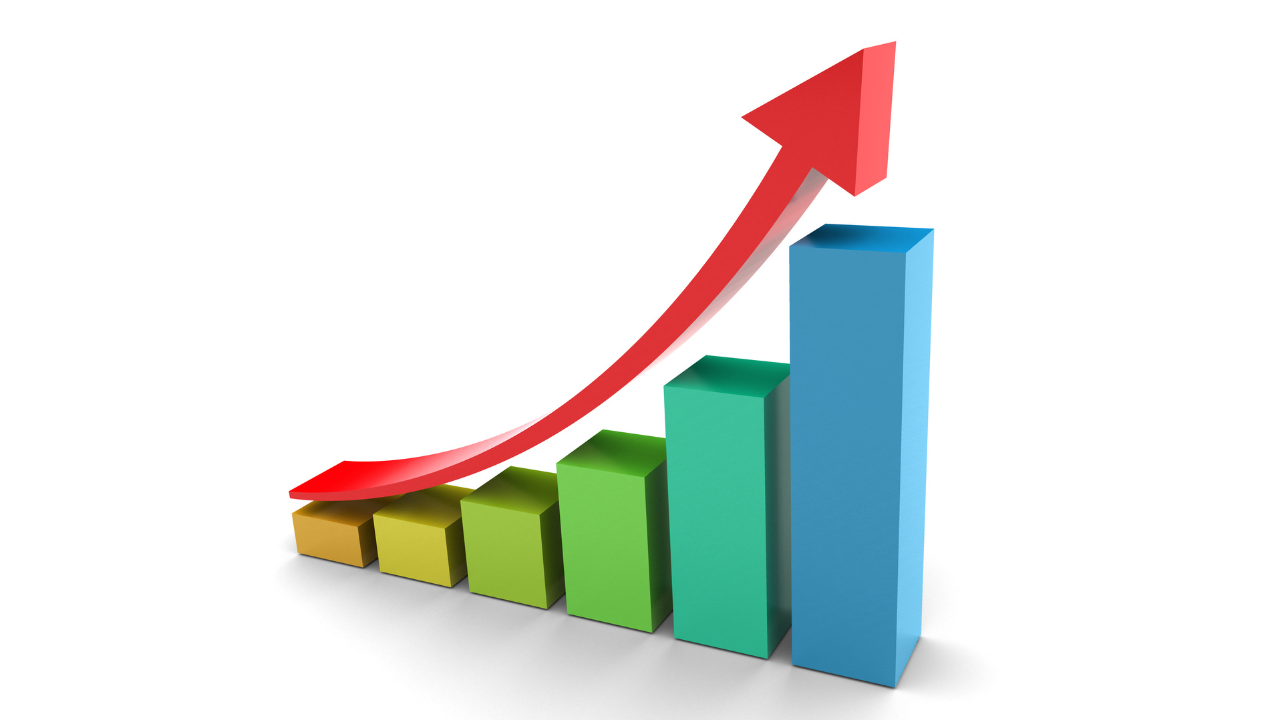 Blog Management Services – Final Thoughts
Ensuring you have the right blog management services in place will help you get the best ROI (return on investment) for your blog.
By taking the time to research the various solutions available, you can be sure that your blog management service is tailored to meet your specific requirements. The best way to succeed with your content marketing is to find a solution that fits your budget and only gives you the services you need.
Hiring a blog management service gives you access to professional expertise, which will help ensure your blog has all the necessary components for success.