If you're looking for ways to increase your profits without investing huge sums of money, then learning how to buy in bulk and sell individually is a great option. Bulk buying presents many advantages, including lower prices per item, larger quantity discounts, and free or reduced shipping.
This is known as retail arbitrage and is a great way to make money online without creating your own proprietary product. But what to sell? Here are seven items you can buy in bulk and resell individually that are both evergreen and will bring you steady profits.
This article will also look at the best online stores to buy cheap wholesale products.
7 Wholesale Price Items to Buy In Bulk and Sell Individually
1. Jewelry
Jewelry is a diverse and lucrative consumer market making it a great choice to buy in bulk. In 2022 the global jewelry market was valued at approximately $270 billion and is expected to rise further.
Various fashion items such as watches, diamonds, precious metals, gems, and pearls qualify as jewelry. As a seller, you have considerable authority to decide on the market you want to target.
You can buy rings, earrings, necklaces, bracelets, or anklets at wholesale prices and sell them at a profit.
To enter this competitive market, you need to have a strong business plan with equally thorough market research. Decide on a niche that will set you apart from your competitors; online forums and Google Trends are a few of the ways to find out about consumer demand.
You can then set a competitive price for your product by keeping marketing and shipping costs under consideration. Jewelry is a smaller item when compared to other products and is therefore easy to transport.
Whether you finalize on selling handmade, costume, or body jewelry this industry has loads of potential and is a popular item regardless of gender.
2. Phone Accessories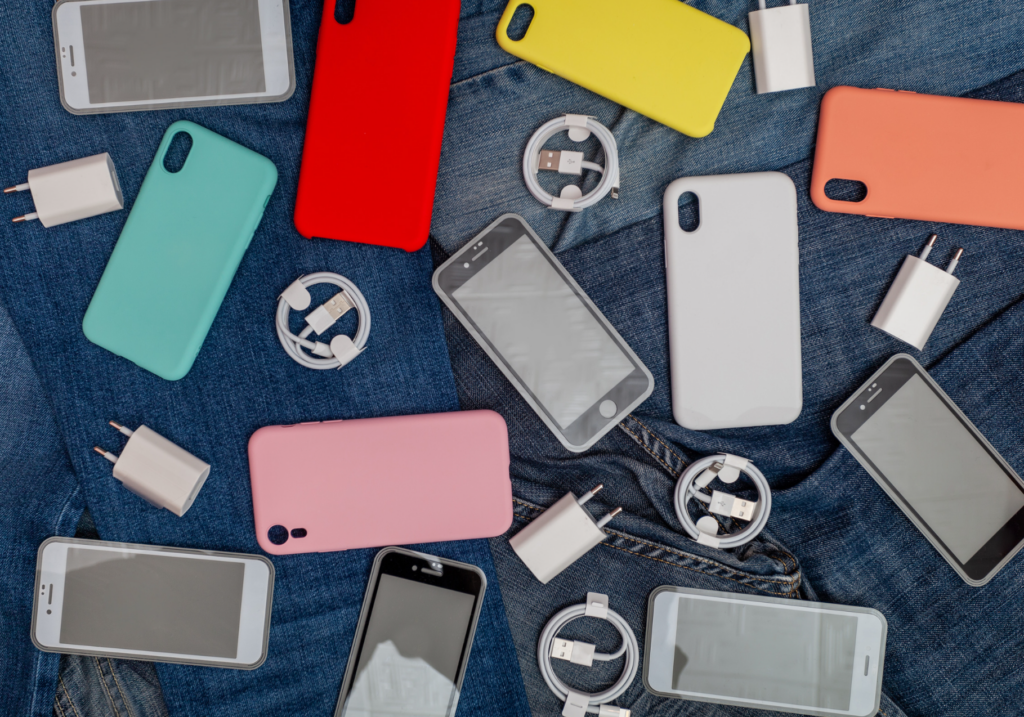 According to Next Move Strategy Consulting, the global mobile phone accessories market was valued at $228.57 billion in 2021 and is expected to grow at an annual rate of 6.2% from 2022-2030.
This presents a massive opportunity to start a retail business focusing on phone accessories such as:
Phone cases
Headphones
Car phone holders
Wireless phone chargers
You can buy these items at wholesale prices in bulk and sell them at a higher price to maximize profits. As new smartphones continue to develop, people are looking for ways to increase convenience and flexibility. Thus, this industry will never grow old and continue to expand further.
3. Plants
Since the Covid-19 pandemic, people have started spending more time at home. Gardening has risen as a popular pastime not only for the eye-pleasing aspect but also as a stress reliever.
Therefore, by buying plants at wholesale prices, there is a lot of scope to sell products at a higher price, resulting in a nice profit.
You can find suppliers offering great deals on plants, and you can also reduce shipping costs by buying in bulk. To choose which plants to sell, you can run your query through the search engine and find which indoor or outdoor plants are currently in high demand.
4. Candles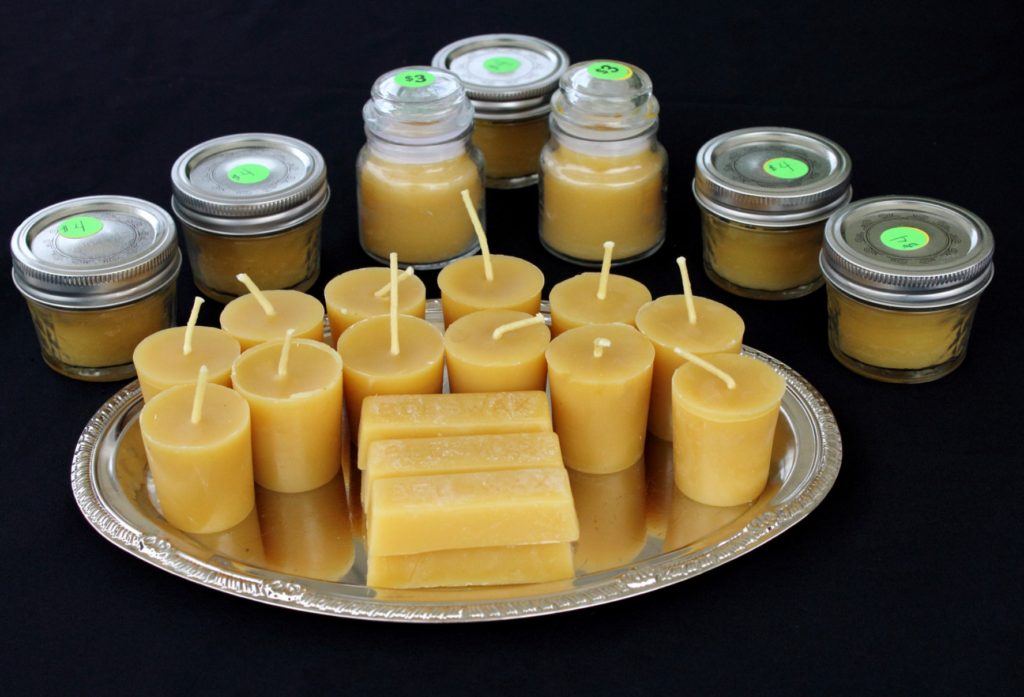 Candles are considered an essential part of home decoration. Scented candles have gained considerable popularity in the past few years. Consumers love using them to add elegance to their personal space and restrict bad odors.
Look out for popular scents to add to your bulk listings. Candles with essential oils have attracted many health-conscious customers as it helps with relaxation and is also a therapy for mental well-being.
You can find cheap wholesale products online from different websites and sell them individually to benefit from retail arbitrage.
5. Gaming Cards
Trading or Gaming Cards, including Pokemon Cards, Magic Cards, and Sports Cards, are another way to earn a great profit. According to Report Linker the Global Sports Trading Card Market is expected to grow by $6.71 billion during 2022-2026.
Many people are unaware of the immense potential present in this market and therefore sell their collection at a low flat price. This represents a huge opportunity for retailers to delve deep into this market. You can purchase bulk items at a lower price and later gain profit by selling each card for hundreds or thousands of dollars.
Before putting a price on each card, you should search dedicated online forums and websites to understand consumer interests. You can then sell them at your online store, forums, or trade shows for a higher price.
As with other collectibles, looks and condition matter significantly when dealing with gaming cards. You should always advertise your cards in their true condition and honestly answer prospective buyer queries to gain a reputation as a business owner selling quality products.
6. Pet Supplies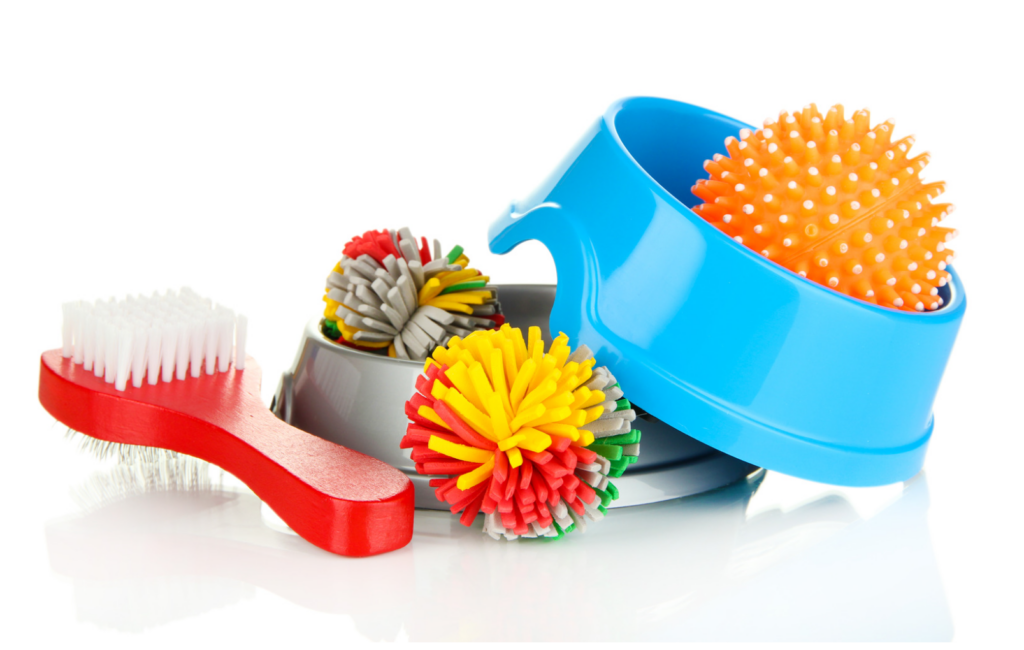 Pet ownership and spending on pet supplies have increased significantly, especially since the Covid 19 Pandemic. In 2021 pet industry expenditure reached $126 billion depicting the growth potential in this market.
Consumers love pampering their pets and are willing to purchase goods at a higher price in return for quality products.
You can set up your online business and sell a variety of pet care supplies:
Shampoo and conditioner
Brushes
Clippers
Leashes and collars
Treats
Toys
Bowls
Beds
7. Fitness Gear
Consumers worldwide have understood the key benefits of living a healthy natural life and are willing to take significant measures (and pay large amounts of money) to adopt this change. Many businesses are responding to this need by offering a wide selection of fitness products both online and in-store in bulk.
You can sell wholesale items targeted toward fitness enthusiasts and gain a decent profit margin on the sale of:
Exercise or yoga mats
Dumbbells
Resistance bands
Health monitors
Fitness trackers
Treadmills
Gym Clothing
Best Online Store Sites for Cheap Wholesale Products
Following are the top online wholesaler affiliate programs and stores available that provide buyers with not only competitive prices but also market insights to plan their businesses accordingly. You can benefit from the database provided by these wholesalers and invest in profitable products.
1. Alibaba
Founded in 1999, Chinese wholesaler Alibaba has grown into the world's leading platform for wholesale trade. You can browse through 40 different product categories that include fashion accessories, beauty products, consumer electronics, apparel, and many more.
Consumers from more than 190 countries use this platform to find suppliers and save costs by buying products in bulk. The website lists the Minimum Order Quantity (MOQ) required to purchase cheap wholesale products.
You can browse through thousands of bulk listings from verified suppliers on Alibaba who also offer same-day delivery. Thus, Alibaba is one of the most reliable and diverse wholesale websites to search for your required products.
Read our article about 25 more sites like Alibaba where you can buy in bulk and sell individually!
2. Global Sources
Global Sources is the world's first internationally recognized B2B platform supporting wholesale trade between registered buyers and verified sellers.
This multichannel media company sells wholesale items belonging to several industries, including consumer electronics, home decor, mobile electronics, sports, and the fashion industry.
It continuously observes market trends and provides tailored solutions to businesses to guide them toward selling profitable products.
This Hong Kong-based company, like Alibaba, has set a low MOQ to encourage small businesses to enter the corporate world. Businesses can gain insights into the practicalities of trading by attending trade shows and live sourcing talks arranged by the wholesaler.
3. eBay
With 138 million active buyers from around 32 countries, eBay is a household name synonymous with online shopping. It reported an annual revenue of more than $10 billion in 2021.
You can be a wholesale manufacturer or an average consumer selling goods on eBay. It offers great deals on popular brands of electronics, home and garden, toys, motors, and the fashion industry. eBay is also renowned for selling refurbished items and collectibles such as gaming cards.
This online marketplace differs from the above two websites with its administration of auctions and consumer-to-consumer sales of various items.
You can either buy items at a fixed price or participate in the bidding, where the highest bidder will win the chosen item. The unique selling tactics and the anti-fraud system has established eBay as one of the go-to's for finding products to sell.
4. Costco
Costco is a membership-only American wholesale business operating online and in more than 800 locations worldwide. It offers branded products at wholesale prices and provides members with exclusive services to build a profitable business.
Apart from selling a variety of electronics, home improvement, jewelry, and office products, members can also buy medications from Costco pharmacy.
It builds on the mission to sell large quantities of products at cheap prices to encourage members to buy in bulk. Members include regular consumers and businesses where the latter can sell at a higher price to generate a profitable business.
The Bottom Line: Buy In Bulk and Sell Individually 
Learning how to buy in bulk and sell individually is easier than many other methods of business. Wholesalers provide the most cost-effective way to source products and start a profitable venture with minimal investment.
When choosing a product category, make sure to select a reliable wholesaler to get the best quality products. And finally, make sure to sell something you can get behind. Choose something you are passionate about and offer competitive prices to attract customers. With this strategy, you'll be on your way to profitability in no time! you can build a successful business from the ground up. Good luck!
That's it! You now have a better idea of how to buy in bulk and sell individually on the wholesale market. By leveraging the right online wholesalers, you'll be able to source products at low cost and with minimal effort.