The best SEO reporting tools aren't just about numbers. They tell a digital success story your clients will love.
The difference between a forgettable update and a memorable one lies in the SEO tool you use.
Join me as we explore the best SEO reporting software to elevate your client presentations from ordinary to outstanding.
When selecting an SEO reporting tool, consider the following factors:
The tool must provide accurate, up-to-date regional data catering to clients' specific locations. 
It should have seamless integration with third-party platforms, such as Google Analytics. 
The software should be scalable to adapt as your agency grows.
The tool must offer robust features like position tracking and competitor analysis. 
Continuous updates to stay in line with the evolving SEO environment are essential. 
Customizable reports that align with each client's unique objectives must be available. 
The data presented must be easy for clients to understand.
The software should have good support resources. 
Now…
Are you ready to be the hero in your next client meeting?
Here is a rundown of the best SEO reporting software tools.
SEMRush is a leading SEO and digital marketing platform. It offers many software tools for optimizing online visibility. And it provides marketing insights.
The SEMRush suite of tools is built with agencies and marketers in mind. You can create a wide range of SEO reports with them.
Tools provided by SEMRush will help you with the tasks discussed below.
Keyword research: Showcase keyword difficulty, volume, and SERP data.
Site Audit: Identify website SEO weaknesses.
Competitive research: Analyze competitors' rankings, backlinks, and ad strategies.
Position Tracking: Monitor domain rankings for specified keywords to track performance.
As an SEO campaign manager, you can create reports from scratch. Or you can choose from the following ready-to-use templates:
Domain organic search positions
Full backlinks reports
Site audit issues
Domain comparison
Monthly SEO report
Monthly competitor analysis
Organic research of any domain
Competitors ads research 
Google Business Profile (formerly Google My Business)
Ads performance
SEMRush integrates imported data from:
Google Analytics
Google Search Console
Google Business Profile
Facebook Ads
The platform offers white-labeling capabilities, allowing users to customize reports by adding their:
Branding
Logos
Personalized email address
You can schedule your reports:
As an agency, you have access to the following extra benefits:
The Agency Growth Kit
An opportunity to become a certified SEMRush Agency Partner
Read our SEMRush review to learn more about this toolset.
Ready-made templates

Flexible reporting online and PDF

Automation

Agency Growth Kit

Client Portal

Project collaboration with your clients

Academy 
Extra cost for some of the agency features
Use SEMRush to establish good relationships with your clients!
---
SE Ranking is a versatile SEO platform designed to cater to the needs of businesses, digital agencies, and SEO professionals.
SE Ranking offers a detailed picture of a website's performance:
Keyword rankings
Competitive analysis
On-page optimization
Keyword tracking: Provide data on how keywords progress in major search engines across different geographies.
Audit tool: Spot on-page issues.
Backlink monitoring: Assess the health of a website's link profile.
With SE Ranking, you can gain insights into competitors' strategies. This gives you a competitive edge.
The software further facilitates streamlined reporting with customizable and appealing reports. As a user, you can compile the following reports:
SEO report
Rankings overview
Monthly report: Rankings & Traffic
Traffic Overview / Organic Traffic
Rank tracking
Competitor overview
Rankings & Website audit
Website Audit Overview / Issues
Social Media Overview
Google Ads
As an agency, you have the following branded options:
White label reports
Create unlimited SEO report templates
Display all the essential SEO data in user-friendly visual graphs
Automated reporting
Unlimited white-label reports

Social media management tools

Provide free SEO audits and increase your email list

Showcase your agency in SE Ranking's Agency Pack 
Automated reports depend on your subscription.
To learn more about this tool's features, read our SE Ranking review.
---
SEO PowerSuite: All-In-One Tool for Everybody
SEO PowerSuite is SEO reporting software that brings together key SEO tools. It covers every aspect of an effective SEO campaign, from keyword research to backlink analysis.
The suite is composed of four distinct tools:
Rank Tracker
Tracks keyword rankings across major search engines.
Offers tools to find profitable keywords.
Website Auditor
Analyzes websites for SEO problems.
Provides detailed advice for improving content.
SEO SpyGlass
Provides detailed information on backlink profiles.
Allows monitoring of competitor links.
LinkAssistant
Tracks link prospects.
Verifies live backlinks.
SEO PowerSuite is designed for a broad audience. It caters to beginners and SEO professionals.
The platform offers a customized SEO reporting solution for individual websites or agencies. And users can craft bespoke reports by selecting from various SEO metrics.
Reporting features:
A keyword ranking report
Tracking of organic and PPC keywords
Extensive backlink report
Assessment of link-building success
A comprehensive SEO audit report to assess site health
Automation is central, with scheduled reporting available across all tools. Reports can be generated in multiple formats (HTML or PDF), shared via email, or uploaded to websites.
You can use pre-existing report templates. Or you can create white-label reports with the Enterprise version.
The SEO reporting software is

continuously

updated

Visual representation

A

free trial is available to test the full suite of reporting features

Option to select different crawling bots

TF-IDF checker
The depth of crawling is limited in the free version
---
SiteGuru is an advanced SEO auditing tool that conducts weekly scans on your website. It offers actionable recommendations to optimize performance.
Users don't need prior SEO knowledge – SiteGuru is very beginner-friendly.
It provides a comprehensive audit, highlighting areas for improvement. The tool prioritizes tasks, helping users focus on impactful changes first.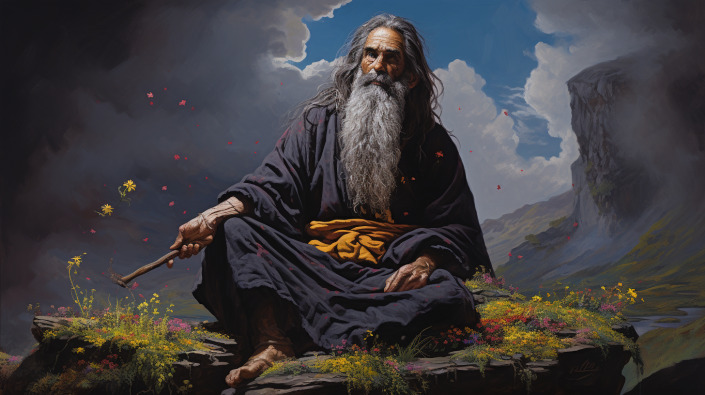 Reports SiteGuru offers:
SEO To-Do List: A list of action items for optimizing your website, highlighting quick wins and more extensive projects.
Complete Website Crawls: Detailed crawls of all pages, links, and sitemaps. It scores the health of every page and gives improvement suggestions.
Core SEO Reports: Including the following:
Meta Description and Page Title Audits
Page Speed Audits
Indexation Report. Google's indexation of your pages, highlighting errors.
Sitemaps, Redirects, Canonical URLs, and Broken Pages
Broken Links Report
Structured Data Report. Scans for implemented Schema and suggests relevant Schema types.
Hreflangs for International SEO
Historical Tracking Report: As an SEO monitor, SiteGuru reports on changes in:
Meta descriptions
Speed
And other performance indicators
This allows you to see progress over time.
Integration Reports with Google Analytics and Search Console: Rank tracking of keywords, click-through rates, and rankings within SiteGuru.
Detailed SEO Reports: These delve deeper into various website elements.
OpenGraph Tags. Audits how your content is presented when shared on social media platforms.
Internal Links. Analyzes the site structure.
Image Optimization. Size, alt text, and loading times.
Page Structure. Assesses the structural elements of your pages, like headers and content distribution.
Robots.txt. Analyzes the robots.txt file to ensure proper crawling directives.
These reports collectively give a holistic view of a website's SEO health.
No social media integration

No backlinks tracking
---
Web CEO is a comprehensive SEO reporting tool. It is designed to assist businesses in enhancing their online presence.
It offers a suite of features tailored for SEO analysis and optimization. Key features include:
Keyword research tool
Site audits
On-page SEO recommendations
Backlink tracking
Competitor analysis
Web CEO also provides rank-tracking.
Use this feature to track keyword positions across various search engines. It gives insights into how SEO strategies perform over time.
One of its standout functionalities is its customizable and branded reports. This allows businesses and agencies to present data with their own branding. It's ideal for client presentations.
Web CEO has a user-friendly interface. It's accessible for both beginners and seasoned professionals.
Integrations with Google Analytics and social metrics extend its capabilities. It offers a holistic view of a website's performance.
In essence, Web CEO combines many SEO tools into one platform. This streamlines the optimization process. As a result, it makes it easier for businesses to drive tangible results.
Easy, intuitive interface

Flexible rank checker

Low cost for out-of-plan projects

Link detox tool
Some reports are too complicated 

Keywords database limited
---
SpyFu: For Competitor Research
SpyFu is a dynamic SEO and PPC tool specializing in competitor research. By entering a domain into SpyFu, users can access a wealth of information about that domain's online activities, especially about its search advertising and organic search strategies.
One of the tool's primary strengths is revealing the keywords a competitor bids for on Google Ads. It highlights those that generate organic traffic for them.
SpyFu provides insights into a competitor's ad variations over several years. It gives a deeper understanding of their marketing tactics.
The backlink analysis enables you to pinpoint where competitors' backlinks are sourced. And find new site link-building opportunities.
SpyFu allows businesses to make more informed decisions about their SEO and PPC strategies. With SpyFu, you can identify gaps in the market or areas where you can gain a competitive edge.
SpyFu equips you to craft a detailed SEO report that includes the following:
SEO health overview
Traffic overview
Keyword rankings
Click-through rate
Backlink profile
Ranking history
Competitor performance comparison
These reports include all the vital details your clients need to test their website's performance. And to showcase the efficacy of your SEO efforts!
Strong SEO competitor research

Strong PPC competitor research

Leads discovery

Kombat/Keyword Smart Search
No free trial, but you can access a plan with limited data
---

Raven Tools is an SEO platform tailored for agencies, freelancers, and in-house marketers. It streamlines auditing, tracking, and reporting on a website's SEO performance.
Raven Tools offers site auditing capabilities. Those identify SEO issues and provide actionable recommendations for enhancement.
The software integrates with:
Google Analytics
Search Console
AdWords
This allows users to gather insights from various sources in one unified dashboard.
One of the standout features is its white-label reporting. Agencies can generate branded SEO and marketing reports for clients like:
Custom Marketing Reports: Tailored reports across SEO, social media, PPC, and website analytics.
White-Label Reports: Add your own logo and branding for a professional look.
SEO Reporting: Track website rankings, backlink profiles, and organic traffic and identify SEO issues.
Website Analytics Reports: Evaluate site speed, mobile friendliness, structure, and image optimization.
Social Media Reports: Collect data from platforms like Twitter, Facebook, YouTube, and LinkedIn to gauge content performance.
PPC Campaign Reports: Track PPC ads performance, including the number of clicks and cost per click.
For more comprehensive insights, Raven Tools integrates with tools like:
Google Analytics
AdWords
Facebook Ads
Customization and Automation: You can create templates for auto-generating reports and automate monthly progress tracking.
Raven Tools monitors keyword rankings across many search engines. This provides clarity on a site's organic visibility.
Its backlink checker and link-building tools further assist in refining off-page SEO strategy.
Raven Tools offers a holistic view of digital marketing performance. It has a user-friendly interface, collaboration features, and tools to manage:
PPC
Social media
Content marketing campaigns
Easy setup

Simple interface

Top link manager
Unexpected downtime

Limited platform integration
---
Screaming Frog: SEO Software Suite for Technical Insights
Screaming Frog is a versatile SEO software suite. It is known among SEO reporting tools for its website crawling capabilities. This tool enables you to evaluate and audit technical SEO and onsite SEO elements fast.
Simulating search engine crawls provides insights into potential SEO issues. It looks at everything, from broken links to unnecessary redirects.
Screaming Frog also offers a clear view of web page titles, meta descriptions, and other on-page elements. This allows for optimization in line with SEO best practices.
The tool's visualizations comprehensively depict a website's internal linking structure. It integrates with Google Analytics, Search Console, and PageSpeed Insights. This extends its functionalities, merging crawl data with key performance metrics.
The free version offers substantial capabilities. However, the licensed version provides extended crawl limits and advanced features.

By using Screaming Frog Seo reports, you can:
Test faulty links
Detect website redirection problems
Inspect MetaData discrepancies
Identify duplicate content
Examine blocked URLs
Find orphan pages
Check page speed and more
Screaming Frog is a must-have for those wanting deep, technical insights to enhance their SEO strategies.
Google AJAX crawling scheme

Easy to export data
Lacks an API

Doesn't run in the cloud
---
AgencyAnalytics: SEO Reporting Platform for Agencies
AgencyAnalytics is a reporting platform designed for marketing agencies and freelancers to track and report client results.
The concept employed to build a custom report in AgencyAnalytics completely differs from all of the other SEO reporting tools mentioned here.
You can integrate with over 70 platforms, from Google Analytics to SEMRush. Your customer may be using different SEO applications for analysis. For those applications, he pays separately.
You can combine the applications into ready-made dashboards. The second option is to build a dashboard according to your customer preference.
Good support, which is always a huge advantage

Vast number of integrations

White label dashboard

Automated reporting 
Small number of build-in SEO tools

Some reporting bugs
In essence, saving time is the main benefit of using AgencyAnalytics.
When it comes to SEO performance reporting, there is a seemingly endless list of tools to choose from. However, I believe SEMRush is one of the top SEO reporting tools. It offers a huge suite of functions for optimizing online visibility.
Its functionalities make it indispensable for agencies and marketers. The SEMRush reporting process will strengthen the bond between you and your clients.
If you're looking for the best solution, SEMRush is the undisputed winner.