Are you looking for a side hustle that you can do from the comfort of your own home? Building an online business is a great way to bring in extra cash – or a full-time income. Generative AI promises to make the whole process of opening the doors of an online business easier than ever. How can you leverage ChatGPT for online business endeavors? 
Make good use of the tools available to build your small business from the ground up. Some of these tips may even help other established online businesses achieve greater success in building their brand. 
Let's dive in. 
Brainstorm New Ideas for Marketing or Products
ChatGPT can help you with every step of the process of opening a new online business – starting with the brainstorming phase. You can tell the software a bit about your proposed business and ask what types of products might appeal to your audience. 
For example, you can feed the AI tool a prompt like:
Give me three product ideas for a clothing business geared toward college students
Give me three product ideas for a shop catering to small dogs
Give me five product ideas for a cleaning business
Once you come up with the products, the Chat GPT software from Open AI can also help you with the actual marketing of your product. Prompt the artificial intelligence to give you ideas on where and how to market and copy that you can use for customer-facing advertisements. 
---
Understand the Wants and Needs of a Target Audience
On the other hand, you may already have a product for your online businesses in mind. If this is the case, you can reverse engineer your way into finding the right target audience. Chat GPT can help your online business by suggesting who to market to. 
All you have to do is define your product and then prompt it: "Who should I market my product to?" Fill in the space for "product" with the item that you'll be selling. 
ChatGPT will do the heavy lifting of recommending several potential target audiences, making your marketing easier than ever. 
From there, if you plan to sell physical products, you can use a tool like Jungle Scout to nail down further the specifics of a target audience or niche, and even gain valuable historical sales data.
---
Use ChatGPT for Web Design Suggestions
There's no way around it: if you want an online business, you need a website. ChatGPT can't build a website for you, but it can help you design one. Skip hiring a fancy web designer and experiment independently with OpenAI ChatGPT. 
How does it work? 
ChatGPT can give you ideas for your website's overall design and aesthetic. It might recommend a specific layout, an overall color scheme, or a design. You can always drill down further if you like some of its suggestions. 
The other perk to using ChatGPT for web design is that it's capable of writing code. Once you're happy with the suggestions that it gives you, all you have to do is ask the machine learning tool to write the code in the format that you need.
But don't forget that you can also use a platform like Podia to help you quickly get your online business off the ground and start selling. Learn more in our full Podia review, but it's worth checking out – especially for beginners.
---
Write Compelling Product Descriptions
A product description is an often overlooked part of digital marketing. The good news is that the AI technology contained within ChatGPT can help your online business to write these quickly and effectively. 
First, you'll need to ensure you've done some of the heavy lifting in the earlier suggestions used with ChatGPT for online business, such as defining your target audience and selecting a product to sell. 
With this taken care of, you can ask ChatGPT to write a succinct and highly effective product description. Be specific when you prompt ChatGPT, asking it to do something like this: "Create a product description for a canvas tote bag designed for busy students to carry their technology safely to class." 
From here, you can refine what Chat GPT gives you and make it your own. If you aren't confident in your own writing abilities, you can ask the AI tool to rephrase certain parts, highlight features of your unique product, or expand the text that it gives you.
Don't forget to ask it to add a call to action! 
---
Customer Service Chatbot 
Are you tired of trying to handle your customer inquiries entirely alone? You can use the AI model to create a chatbot that understands your most frequently asked questions and can respond to them without your input. 
Previously, creating technology that offered customer support was time-consuming and expensive. A ChatGPT chatbot can make this experience much easier. 
Teach the tool how to answer questions that your customers ask. It may not always be able to help with customer inquiries, but it saves you lots of valuable time on those questions that don't require a human touch. 
Take some time to comb through your online support tickets to develop a list of the most frequently asked questions. Then, use these as a framework to teach the chatbot how to respond to them.
If your online business is still so new that you don't have a record of support tickets, try to predict what questions your customers will ask or even ask ChatGPT to brainstorm some ideas. 
---
Create Content to Establish Your Business as an Authority
Content marketing is one of the easiest ways to establish your brand as an authority, but creating content can be time-consuming. Save yourself hours of slaving away over your keyboard trying to wordsmith the perfect blog post. Use the natural language processing of Chat GPT instead. 
ChatGPT can be used for every stage of content marketing, from title ideation to the actual drafting of your content. All you have to do is let it know what your brand is, what products or services you sell, and ask for ideas. 
With a title in mind, you can guide the ChatGPT chatbot to produce the type of content you want by giving it a few bullet points. Ask it for a blog post of your desired length, and you'll have a piece of content you can post from start to finish in a few minutes. 
You can also use it to create content that you can sell, such as an ebook. Long-form content gives you a new platform where you can start to establish your voice. Not to mention, a book on a topic related to your product or service can give your online business a sense of credibility. People are impressed by books!
If you want to write a book using ChatGPT, see our full guide here to refine the text and create something you're happy with and proud of. 
---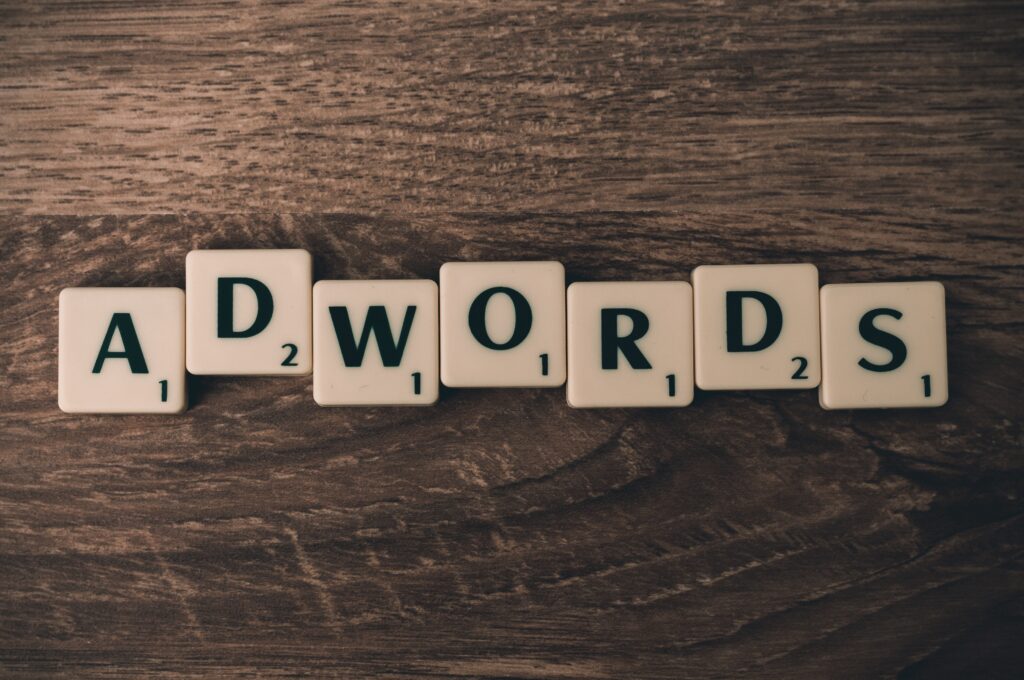 If copywriting isn't your forte, you might want to turn to this AI tool to help you craft compelling advertisements for social media or as a Google Ad. Simply give it the promotion you want to advertise and the platform you want to use it on. 
ChatGPT is trained to know the subtle differences in each advertisement platform's requirements. This allows it to generate the perfect ad that needs minimal input from you. 
For example, you can ask ChatGPT to: "Write a Facebook ad for a 25% discount on a messenger bag aimed at college students." 
While it does often write compelling copy from the start, you might need to tweak it a little bit to achieve your desired result. You can always create a new prompt for the language model, asking it to be more specific or to lean into a certain aspect of the ad with a future iteration.
---
Build Your Email List
Did you know that 59 percent of people say email marketing influences buying decisions? Unlike social media marketing, where the platform technically owns your audience, an email list belongs to you alone. The question is: how can you build your email list? 
ChatGPT for online business formation makes it easier than ever to collect email addresses and engage with your audience. You can use it to create a lead magnet in a matter of minutes, giving your customers incentive to part with their email address and grant you permission to market to them.
A lead magnet could be anything from a short ebook to exclusive content you don't publish on your website or social media.
From here, you can use ChatGPT to create a series of marketing emails to nurture those leads from cold to sold. 
You can continue to use ChatGPT to write your regular email newsletters, giving you extra space in your fans' inboxes. This is a great way to tie in some of those promotional ideas you came up with in the last step. The people on your email list are already fans, so a discount might be the push they need to actually buy. 
---
We would be remiss if we didn't discuss how ChatGPT can help you with social media marketing. In an earlier section, we discussed how it can generate advertisements which is a great starting point. However, you can also use Chat GPT to build up your brand and connect with your audience more deeply. 
Creating ideas for what to post on social media can be time-consuming. You need to do research for images, hooks, and fresh content. 
Now, you can eliminate those steps with the conversational AI found in ChatGPT for online business. 
Get ideas for what you can post on social media with just a few taps on the keyboard. Prompt the tool to give you five or ten ideas for Facebook posts about your product. If Facebook isn't where your audience is, you can substitute it for Instagram, Twitter, or other social media sites. 
When you like an idea that it offers, you can ask it to write the post for you. Chances are that you'll find the chatbot to be quite clever and catchy, hitting the nail on the head right out of the gate.
All you have to do is copy and paste it into your social media scheduler.
---
A Final Word: How Will You Use ChatGPT for an Online Business? 
Building an online business is a lucrative way to earn a living or to start as a side hustle. Where it used to require heavy lifting, lots of research, and time spent wordsmithing your copy to perfection, ChatGPT makes it easy to get started. 
You can leverage this AI technology from defining your product or service to marketing it, saving you valuable time to get more out of your business. 
Could ChatGPT be the tool you need to finally start improving the customer experience for your brand and make more sales?