We're talking dropshipping business ideas in this post! Dropshipping can be a low-risk, lower-investment e-commerce model for business owners. There are many benefits associated with dropshipping, but dropshipping ideas can be tough to come up with on your own.
After all, not every product can be dropshipped.
What can you do if you're stuck and don't know what products to dropship?
You might feel uninspired or overwhelmed with all the possibilities and don't know what direction to take your business.
If this is you, don't worry; you're not alone. 
There are so many different paths you can go with dropshipping. We pulled together 9+ different dropshipping business ideas for you to check out. Look over these dropshipping products to sell and get inspired. This can help you move on to the next phase of launching your dropshipping business!
Let's go!
9+ Dropshipping Business Ideas To Explore
Discover our roundup of profitable dropshipping business ideas. Find the best dropshipping products to sell in your store through the market research and niche market information we've pulled together for you.
Ready to start?
1. Clothing
Clothing tops our list of dropshipping business ideas! This is an in-demand industry that will always be flourishing. It's a 350+ billion industry and covers women's, men's, and children's apparel. 
Clothing is a necessity and the perfect evergreen niche to pursue for your business.
Also, as people continue to carve out sub-niches in fashion like athleisurewear or minimalist fashion, there will continue to be even more growth in this market.
Popular clothing product ideas, depending on the season, include:
Cargo pants
T-shirts
Hats
Formal dresses
Going with a niche market in clothing is also an option to lessen the competition and serve a specific audience. Some examples of niche clothing products to sell include:
Halloween or cosplay costumes
Wedding and bridesmaid dresses
Medical uniforms
---
2. Consumer Electronics
The consumer electronics market covers goods to sell online or in person.
Here are some dropshipping product ideas in consumer electronics include:
TV's
Personal computers and laptops
Mobile devices
Security cameras, and
Wearables like smartwatches
This is a booming market! It has an annual growth rate of about 12%, and it's expected to reach 950 billion dollars by 2027.
Consumer electronics are a good dropshipping business idea because they are relatively lightweight and ship easily. This can help you cut down on shipping costs from your dropshipping supplier and improve your profit margin.
---
3. Pet Supplies
Next in our roundup of dropshipping business ideas is pet supplies. This is a top niche that many dropshippers tend to go after, partly because of the passionate audience behind these goods.
The pet industry is at nearly 80 billion dollars, and like clothing, new subniches are being carved out in this market every year, contributing to its growth.
You can see its growth pattern here, according to Google Trends:
Pet supplies include goods like:
Pet food
Training equipment and materials
Pet toys
Beds and pet furniture
---
4. Auto Accessories
Auto accessories are car parts and accessories people buy for their vehicles.
Examples include:
Car seat covers
Mobile phone mounts
Sunshades
LED lights
According to this source, the auto accessory market is expected to grow to a multi-million dollar level by the year 2030. This is a hot niche to be in. It serves a passionate audience of auto enthusiasts.
---
5. Smartphone Accessories
Smartphone accessories are one of the best evergreen dropshipping business ideas.
They include cell phone covers, power banks, chargers, and other products. This is one of the best dropshipping businesses and a solid niche to enter, for several reasons:
High demand: With the widespread use of smartphones, the demand for accessories is consistently high.
Evergreen niche: Mobile phones are an essential part of life for most of modern society. The smartphone accessory niche has stood the test of time with sustained demand alongside mobile phones.
Upsell and cross-sell opportunities are available: The opportunity to encourage customers to buy related products bundled in the sale as an upsell or cross-sell exists, which is great for increased revenue for dropshipping entrepreneurs.
Continuous evolution of mobile phones: Mobile phones are evolving. This means that the need for consumers to buy new accessories will continue to exist. These aren't one-and-done purchases. Consumers will continue to need to upgrade their phones and buy accessories to match.
---
6. Gaming Supplies/Equipment
The gaming industry is worth over 30 billion dollars. Gaming is a profitable business to consider in entertainment. People are passionate about gaming. If you like gaming yourself, this could be a fun niche for a dropshipping business.
Gaming supplies, equipment, and accessories you can dropship include:
Gaming keyboard and mice
Headsets
Gaming chairs
Gaming monitors
This is a growing industry, expected to rise by nearly 3% by 2024.
---
7. Jewelry
Starting a jewelry business has become more within reach than ever with a dropshipping model. You don't have to be crafty or talented in jewelry design to run this business.
Instead, you can dropship trendy, modern, and classic jewelry pieces to your customers!
Jewellery can be sold in various niches, like:
Wedding rings
Costume jewelry
Fine Jewelry
Graduation rings
The value of the global jewelry market reached 270 billion dollars in 2022. And growth is expected to continue in the future.
---
8. Beauty And Skincare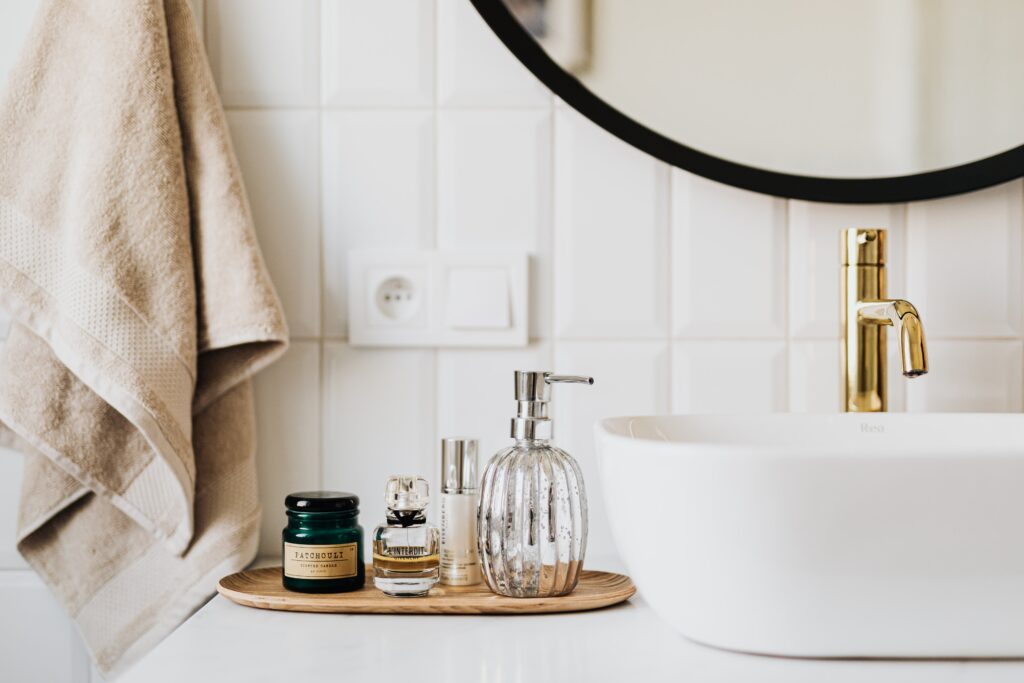 People are passionate about their appearance. They're willing to invest in beauty, skincare, and personal care products to:
Improve the health of their skin
Promote a radiant, glowy look, and
Lessen the appearance of fine lines and wrinkles
The beauty industry is expected to reach 580 billion dollars by 2027.
Google Trends shows the growth of this industry over the past 5 years:
Beauty and skincare goods are available in a ton of different sub-niches:
Anti-aging skincare and beauty
Organic and eco-friendly beauty goods
Men's grooming
Suncare
Niching down may be the way to go with this expansive market so you can target a niche audience and reduce the competition.
---
9. Books
Dropshipping books can be a smart play, especially if you're passionate about books yourself. It could make the job that much more enjoyable.
This is a great way to monetize your passion for books.
This includes books like:
Fiction
Nonfiction
Textbooks
Instead of dropshipping all books, consider picking one sub-niche to tackle, like only dropshipping academic books, for example.
---
10. Art
The art market is growing. This is a niche you may not see competitors explore, leaving room for you to step in and make money dropshipping artwork like:
Prints
Hand-drawn art
Paintings
You could even explore digital dropshipping with this niche and look into digital art like digital prints and artwork that customers could digitally download after purchase.
How To Find Dropshipping Business Ideas?
There are plenty of places you can go for dropshipping business ideas like social media, marketplace sites, and resources to identify trending niches.
Social Media
Social media networks like Instagram, TikTok, and others are ripe with dropshipping business ideas. You can see what other e-commerce stores are selling, look at the products consumers are raving about, and see opportunities to bring new products to market.
For example, on TikTok, you can browse the hashtag #tiktokmademebuyit or #amazonmademebuyit to see what products customers are swooning over. 
Check out those products and look at the comments to get helpful information like questions being asked, pain points being shared, and more.
This can be useful when sourcing products, writing your product description, and other steps in the process.
Marketplace Websites
Platforms like Flippa are good for getting inspired. You can browse open and sold e-commerce stores to see what competitors are selling, review their marketing strategies, review successful dropshipping stores, and check out their websites. 
Flippa alternatives like Motion Invest and Empire Flippers are also good to review.
Trending Niche/Product Websites
Websites like Exploding Topics are good for identifying untapped or trending products. Find dropshipping business ideas and spot niches you can explore and also potentially carry in your dropshipping store.
These are great for surfacing topics that are growing in popularity and uncovering metrics like:
Search volume
Growth rate
Product category and,
Related topics
Jungle Scout is another awesome tool I want to mention. It's a seller software and product research tool you use to discover and find the perfect products to dropship around the world. This tool can make sure you find best, high-quality products to dropship, find the best dropshipping suppliers, get reviews, and more.
Read our Jungle Scout review to learn more about how it works.
Other online tools to look into for dropshipping business ideas include Pinterest Trends, Trendhunter, and Trends.co.
What Type Of Business Is Best For Dropshipping?
Starting an online business can be a fruitful, rewarding adventure you embark on! But, what type of business is best for dropshipping? What dropshipping business idea should you choose?
The best type of business for dropshipping is one in a niche you're passionate about or have an interest in. That familiarity with the product and target market will be in your favor.
And, it can be more enjoyable to work in an industry you're interested in while running your own online store.
Here are some tips for what kind of dropshipping business to pursue:
Choose a niche: This is helpful so you can specialize your focus
Pick a seasonal or trend-based product: This may be good to take advantage of a time of year or trend happening.  It's an opportunity to capitalize on what's happening now to potentially make a lot of money in a short timeframe.
Go part-time: Don't be afraid to start this project on a part-time basis while you learn the ropes. 
Consider private-labeling: Private-labeling happens when you take the manufacturer's products and apply your own private brand to it. This includes logo and packaging. It's a good way to set out and start your own brand.
Is $100 Enough To Start Dropshipping?
Yes, $100 is enough to start a dropshipping business. That's one of the beauties of this business model. Little to no money is required for startup. 
Tools like a low-cost eCommerce store platform, social media, and a product research app can be a worthwhile investment and keep your costs under $100.
You can set up a Shopify store with the 14-day free trial, perform market research, find dropshipping suppliers, add products to your store, and start promoting your store online with organic marketing.
Bottom Line
A dropshipping store can be a great business for you. Dropshipping is a business model many companies adopt, and as a low-risk business model, you can see why.
If you're ready to get started, find a reliable supplier, and choose products for your dropshipping store but feel stuck, you don't have to be!
Hopefully, these dropshipping business ideas give you some inspiration. Starting a dropshipping business can be a very exciting venture.
For even more dropshipping business ideas, don't forget to check out Jungle Scout.