Starting a YouTube channel involves more than just great scriptwriting and filming. You also need to become an expert in the technical side of things. Formatting your video file is just as important for the quality of your finished product. That being said, what is the best format for YouTube videos? 
There are tons of technical details to know about the video quality and file format that works best for YouTube. This detailed breakdown will give you everything you need to know to be a pro from the start. 
Let's get started. 
Best Format for YouTube Videos to Improve Quality 
When it comes to the best video format, it really isn't too complicated. While YouTube does accept several different video file formats, there is one that stands about the rest: MP4. This is the most recommended video format according to YouTube itself. 
This video format for YouTube is great because it encompasses so many things beyond just the visual aspect of your video file. It also has room for audio, subtitles, and images without compromising the quality of the file.
One of the best things about an MP4 file is that it is compressed, making the overall file size a bit smaller than you might expect. This leads to faster upload times and a more YouTube-friendly file. You get a high-quality video without asking too much of the platform with an oversized file format. 
Keep in mind that this is different than an MP3 file format which stores only audio. 
All Acceptable File Formats for YouTube (16 Options)
While MP4 is the best video format for YouTube videos, it is not your only option. There is a great deal of flexibility here with what video files you can upload. Anything outside of this lengthy list of 16 options will score you an "invalid file format" warning from the platform. 
If your video isn't in one of these formats, then you'll want to convert it (more on this at the bottom of this guide). 
Here is the comprehensive list of the best video format options for YouTube:
.MOV (best runner-up for when MP4 isn't an option)
.MPEG-1
.MPEG-2
.MPEG4
.MPG
.AVI
.WMV
.MPEGPS
.FLV
3GPP
WebM
DNxHR
ProRes
CineForm
HEVC
Other Settings that Matter for File Format
While the actual video file format itself is important when you want to upload videos, it isn't the only thing that matters. Other settings are just as crucial to uploading videos that are high in quality. After all, low-quality video content could cost you subscribers (and therefore some hard-earned cash). 
Here are the other things you need to consider when it comes to your YouTube video formats. 
Aspect Ratio
If you aren't too technical, you might not realize that your aspect ratio plays a key role in the presentation of your YouTube videos. This is the measurement of the width to the length of your videos, making sure that they comply with YouTube's standard aspect ratio. 
The good news is that YouTube will automatically frame your videos, but it's important to make sure that your original file is as close to the ideal as possible. 
To this end, it's best to keep your video file in a 16:9 aspect ratio.
It's also important to note here that YouTube videos should not use letterboxing or pillar boxing bars. This is what you may do to create a video format that complies with the 16:9 aspect ratio with the addition of black bars along either the top and bottom or the sides of the video. 
Video Resolution
When it comes to the best video format, you want something that is going to be very high quality for your audience. In most cases, this means that you will want a full HD video or something as high quality as possible. Record your videos with the highest resolution that you possibly can. 
For videos with a 16:9 aspect ratio (the recommended file format), you should have a minimum resolution of 1920 x 1080.
That being said, there is no official "minimum" that you must try to stick to if you want to monetize your channel. However, their recommendation is that you keep the resolution to at least 1280 x 720.
For those with a different aspect ratio, you can get away with a different overall resolution. For example, a 4:3 aspect ratio should have a minimum resolution of 640 x 480. 
Frame Rate
Frame rate is another key element that you will want to consider when it comes to YouTube videos. This is the frequency that the various frames in your video are displayed, often notated as frames per second (FPS). YouTube recommends that you stick with the native frame rates that occur when you film the video. 
The best FPS measurement that has good results for your YouTube videos is usually 24 FPS but it can go up to about 30 FPS.
They do advise against resampling because of what it can do to the images in your video. Namely, it produces a much lower-quality video format that has images that may shudder.
Audio and Video Codecs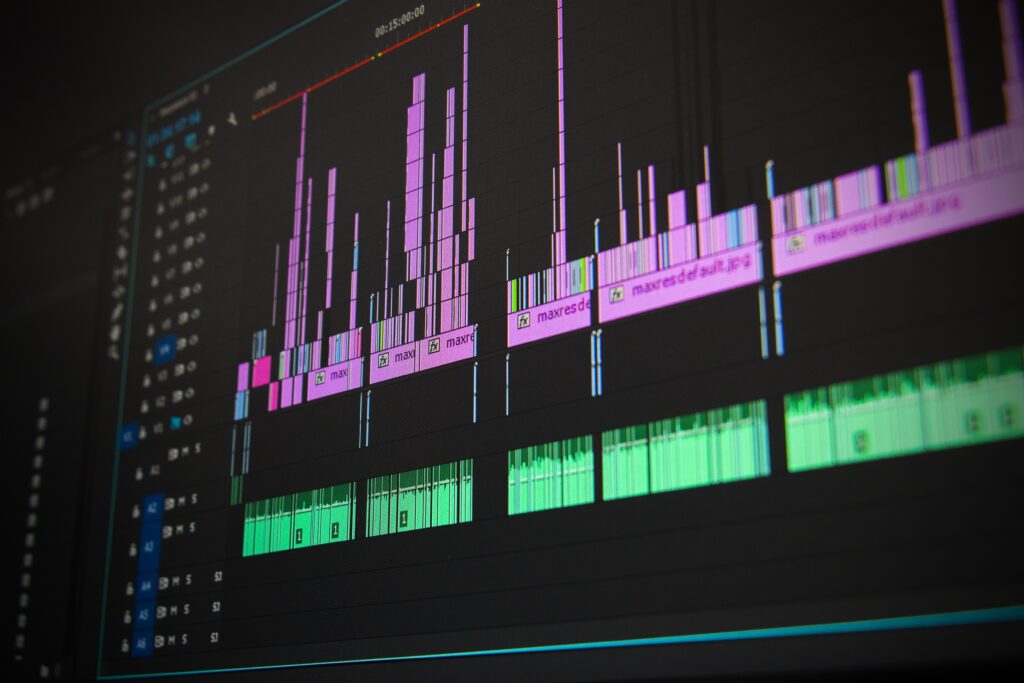 One of the last things you need to know about your video format is the audio and video codecs. Codecs are a means of compressing your HD video format so that you can more easily upload videos. As you might have guessed from the name, codecs both code to compress and decode to distribute your Windows media video. 
If you have an MP4 file format, then you need to prepare for the ultimate YouTube video size with the appropriate codecs: 
File container: H.264
Audio Codec: AAC LC audio codec
These video format options will give you the highest quality video format for YouTube without increasing the size of the file. Pay careful attention to the codecs when uploading videos to the platform. 
Max File Size
While many people have relatively short video files for a given YouTube video, you should know that there is an upper limit to what the platform accepts. With that in mind, you still have plenty of room to create a video that your audience will love. The YouTube video size is quite generous. 
The maximum file size for any YouTube video is 256 GB. It also cannot run for longer than 12 hours, regardless of the file size.
The upper limits of your Youtube video file size will depend on whichever is less. 
Quick Guide to Convert to Optimal Video Format
If you want to stick with the best format for YouTube videos, you might need a little technical help to get off the ground. Video quality is important, so you may want to consider switching from the current file format to something more optimal. 
With this in mind, there are tons of free online programs that can convert your content into one of the more highly recommended YouTube video formats. Take a look at some of these top options for handy YouTube tools. 
Adobe Express Free Online Converter
If you have relatively short video files, then you may want to see if the Adobe Express Free Online Converter can help you move from a flash video (or another format) to the recommended MP4. 
You can use this converter in just a few easy steps without ever having to enter a credit card: 
Select a video that is one hour long or less. 
Press convert. 
Download your new MP4 video format. 
As you might expect from the Adobe name brand, this isn't the only advantage for your overall video quality. You can also use the tool to do some minor editing work, such as trimming your video down to its desired length and muting audio in certain spots. 
Everything is uploaded to the cloud when finished so that you have access to your YouTube video from any device. 
Any Video Converter Free
Another option for free video converters is the aptly named Any Video Converter Freeware. This software allows you to convert video formats back and forth between the various types so that you always have the right file formats. It also allows you to extract audio from your videos and burn DVDs of your content. 
Much like Adobe Express, Any Video also allows you to edit the content of your video just as easily. You can clip, crop, or add special effects with just a few clicks. 
The good news is that this program is great for both Windows devices and Apple devices. It also allows you to use it from mobile devices where you can transfer them back to your PC for ease in your workflow of creating the best format for YouTube videos.
It's also important to note that you won't have any watermark on videos that are edited or transferred to a new type with Any Video. 
Freemake Video Converter 
Last but not least, one of the top options for a video converter is Freemake. This tool is ultra-easy to use and can offer quite robust options. You can convert between more than 500 video format options, including MP4 formats for YouTube. 
All you have to do is paste the link where the video is currently uploaded (such as if it is hosted on your website) or select a file to upload. Choose what format you want it to be transferred to and click convert. 
It's as easy as that! 
You can move from a flash video to an MP4, and you can even choose which codecs you'll use on the new video. All of this combines to give you a robust option that will keep you in good standing with the YouTube platform. 
Keep in mind that it also allows you to do some minor editing, such as cutting, joining, or even rotating your video format by 180 degrees. It will also help you remove those pesky black bars from your video. 
Final Thoughts: Getting the Best Format for YouTube Videos
Your YouTube video format matters when it comes to connecting with your audience. A poor-quality video will reflect poorly on your brand, so you need to make sure that you are only uploading high-quality videos to the platform. 
That all starts with choosing the best file format. 
To the extent that you can help it, always upload your videos as MP4 or .MOV files. If this isn't an option for you, you can then turn to these free online video converters to help you get the best video format. 
That's all you need to know to start recording your next video today, so go ahead and get started growing your YouTube channel! 
For more information on growing your YouTube channel, see some of our other articles here: