Many sellers start their businesses with an Amazon FBA model that allows them to capitalize on the retail giant's massive audience. The question is: how can you make the best use of low-priced items on Amazon? For many, the answer is Amazon to eBay arbitrage. 
This process of reselling the right items fills a gap in the market for sellers. Buyers are often none the wiser of this business tactic if it's done well. You need to know the finer points of this type of arbitrage to successfully pull it off. 
If you have been thinking about becoming an eBay seller but don't want to invest in lots of expensive product listings, here is what you need to know. 
What is Amazon to eBay Arbitrage?
It is fairly easy to see why Amazon to eBay arbitrage is so popular due to its ease (with the right tools on board). For the most part, it is a low-cost way to make a little extra money without ever having to leave your couch. 
How does this type of eBay arbitrage work? 
First, it's important to note that eBay sellers who engage in this type of retail arbitrage don't usually have the item that they are selling. Everything is handled online in the span of just a few minutes once an order rolls in. 
The process goes a little something like this: 
Sellers identify low-price, high-value items on Amazon. 
They list that item for sale on eBay at a higher price than it is listed on Amazon. 
An eBay buyer places an order. 
The seller places the order on Amazon and has it shipped directly from the Amazon warehouse to the eBay buyer's address. 
In other words, the item for sale never even touches the hands of many sellers. It is a form of eBay drop shipping that requires very little effort on the seller's part. But it isn't all good news for eBay retail arbitrage. 
Why eBay Doesn't Allow Arbitrage from Amazon
Before you jump on board with Amazon to eBay arbitrage, you need to know that there is one major stipulation: eBay may not allow it. If you live in the United States or the UK, they have a very clear policy against ordering directly from an Amazon seller and having it shipped to the eBay buyer. 
Here is their policy on Amazon arbitrage: 
"…listing an item on eBay and then purchasing the item from another retailer or marketplace that ships directly to your customer is not allowed on eBay."
That being said, they do permit a dropshipping business to operate on the platform. In other words, you can sell products from a wholesale supplier even if they never come directly from your hands to the eBay buyer. 
In other words, they want you to be responsible for the fulfillment of the order. Buying from an Amazon seller and having it shipped in an Amazon box to the buyer on eBay from your Amazon Prime account as a gift takes away your personal responsibility for the item's delivery. 
Not to mention, it can make returns and damaged goods tricky to handle. 
And How to Get Around It
If you're determined that Amazon to eBay arbitrage is the right move for you, you may have to consider a way around their policy. This doesn't mean that you should skirt the edges of what is allowed. It simply means that you need to be clearer about your business model. 
The answer is multichannel fulfillment (MCF) from Amazon. 
MCF functions similarly to an Amazon FBA business where you have items shipped directly to an Amazon warehouse where they store, pick, and ship the orders for you. It's kind of like eBay dropshipping, except you utilize Amazon as your fulfillment. This means that it may ship in an Amazon box. 
This also means that you have more flexibility to engage in Amazon to eBay arbitrage and to grow your business. 
Keep in mind that you will face Amazon fees as well as PayPal fees from eBay for engaging in online arbitrage the right way. Don't forget to factor in the shipping costs for your items as well to make sure it's worth selling on eBay.
How to Set Up Amazon to eBay Arbitrage
Are you ready to learn more about how you could make money using this eBay arbitrage technique? These four steps will have you selling in no time at all! 
Finding the Right Items to Sell & What Not to Sell 
The first thing that you need to do before you can open your doors as an eBay seller is to determine what products you want to sell. It might sound like an easy task, but there is a lot of behind-the-scenes work that goes into finding the right items. 
First, let's talk about what NOT to sell. These items can be tricky to deliver and present risks to you as the seller. The last thing you want to do is have a buyer try to return a high-ticket item to you that you purchased as retail arbitrage. Here are a few things that you should avoid: 
Food
Jewelry
Electronics 
Appliances
Alcohol
If you want to find the perfect items for eBay sellers, you can use some of the best software tools like Zik Analytics, Jungle Scout, and AMZ Scout to help you make more money. 
Zik Analytics
An eBay dropshipping business needs to make sure that products are popular for more than just the Amazon seller. In just a few minutes, Zik Analytics can uncover best-selling product categories and niches where people are inclined to make an eBay purchase. 
It also helps with price analytics so that you know what you can sell items for in eBay arbitrage. This allows you to see if you are going to be able to be profitable with low-cost items from Amazon. The selling price is easily the most important part of eBay arbitrage. 
You can even access keyword data that makes your product easier to find for searching customers. This eBay arbitrage software is some of the best on the market, so be sure to look into using Zik Pro Tools. 
AMZ Scout
AMZ Scout is one of the first tools you can use when looking for eBay arbitrage software. This tool analyzes data for you based on what is currently selling on Amazon. It allows you to conduct thorough product research on any Amazon seller so that you can ensure that there is sufficient demand and profit margin on a potential sale. 
You can even use it to monitor the long-term trends of a particular product to see whether retail arbitrage is a good move for you. Instead of jumping in with hot products that are in demand right now but might not be tomorrow, you can choose items with consistent demand. 
For more information on this program, see our full AMZ Scout review here. 
Jungle Scout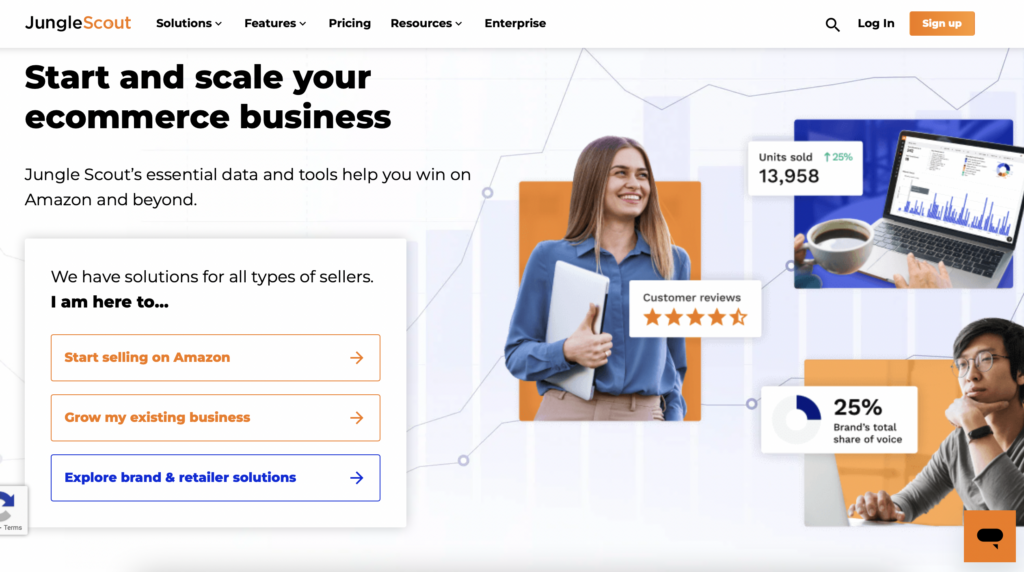 Another core tool that you may want to use as an eBay seller is Jungle Scout. It shares many of the same capabilities as AMZ Scout, making it easy for you to engage in retail arbitrage. 
Much like AMZ Scout, Jungle Scout allows you to track product trends over time. This ensures that you aren't buying an item that sells well today with interest that wanes tomorrow. 
It also has a great deal of flexibility when it comes to finding items that are perfect for Amazon arbitrage. You can slice and dice product categories until you see the exact items that you want to sell. 
For more information on this program, see our full Jungle Scout review here. 
Researching Keywords 
Part of how Amazon to eBay arbitrage works is finding the items that people are actually searching for in addition to looking at profit margins. Keyword searches let you know what people are looking for from an online retailer. 
The words you use to describe your product listings are of the utmost importance. 
Keyword research is crucial. Even if you have the same product as what's listed with an Amazon seller, you may choose to use different (and improved) keywords. 
Try to think outside the box about what people might search for to find your item. Think about dropping a word, accounting for common misspellings, and other creative ways to think about what people are searching for.
This is where tools like those listed above for Amazon to eBay arbitrage can really help. They can show you which online retailers are hitting the mark with their keyword searches and where you might be able to improve and streamline those sales. 
Set Up Listings with High-Quality Photos
One of the major downfalls of low-priced items is that they often look like that: low price and low value. It's amazing what a great picture can do to boost product sales and net profit. Both Amazon arbitrage and eBay arbitrage can benefit from having a clear photo. 
This might mean that you need to place an order for a product sample before you start selling it on eBay. With the physical product in hand, you can take unique pictures that may have better resolution and product angles than what you will find on Amazon. 
Use your Amazon Prime account and get those items shipped to you in two days or less so that you can get started with Amazon to eBay arbitrage right away! 
Setting Up FBA and Multichannel Fulfillment
Last but not least, it's time to actually set up your Amazon FBA and multichannel fulfillment. This process may sound complicated and time-consuming, but it's actually fairly easy. Here are the steps you will need to follow to set up multichannel fulfillment: 
Ship products to an Amazon fulfillment center. Keep in mind that there are Amazon fees for this storage service. 
An eBay buyer will place an order.
Amazon will package it (possibly in an Amazon box) and ship it to the eBay buyer's address. 
That's all there is to it. Understanding how Amazon to eBay arbitrage works is relatively easy. You can get your business up and running in no time without breaking any of the eBay rules for retail arbitrage. 
Risks of Amazon to eBay Arbitrage
Amazon to eBay arbitrage is a great way to earn a living or to facilitate a bit of a side hustle. If you decide to go through with this and start to rank on the search results page, you will need to keep a few risks in mind that could threaten your business. 
Price Increases
One of the downsides of online arbitrage is that prices are always changing, which has a serious impact on your dropshipping business. If the price increases from your Amazon sellers, you might not be able to clear the same profit margins on your eBay sales. 
Unless you own the inventory shipped to Amazon's MCF centers, you run the risk of losing a major price difference between the Amazon sale price and the eBay buy price.
Make sure you get the best price to make serious money by buying inventory at the current and lower price. 
Product Availability
If you decide to engage in Amazon to eBay arbitrage without investing in inventory, you run the risk of coming up against availability issues. What do you do if Amazon sellers sell out of the product that you just sold through your own account on Amazon? 
Online arbitrage like this is risky because you never know what could happen with inventory for an item sold. 
If the Amazon listings change or your most profitable products become unavailable, most sellers will need to cancel eBay orders. This could have a negative effect on your seller rating and your own brand as a drop shipper.
People will be more inclined to leave negative feedback on your profile, and these negative reviews can damage your reputation.
Returns
Amazon to eBay arbitrage is tricky when it comes to returns. If you order a product from Amazon to eBay, then you are the buyer on Amazon. That means that any complaints or returns have to originate with your Amazon account. Your customers are not Amazon customers, making returns tricky. 
If you purchase products on behalf of someone else, then you need to make sure that you set the best price to accommodate returns to you. 
Final Thoughts: Is Amazon to eBay Arbitrage Worth It?
Selling profitable products using Amazon to eBay arbitrage is a great way to earn a little extra income or to replace your full-time gig altogether. Of course, that means that you need to keep a close eye on Amazon prices, do some research on items in one or two categories, and steer clear of items with too much competition. 
With some of these steps in mind, you can boost your sell-through rate and start earning more today!