When Mim Jenkinson found herself in a particularly difficult period of her life, she turned to a creative hobby she to keep her mind busy: making stickers. On a whim, she tried selling her stickers on Etsy, and they really took off. In just weeks, people from all over the world were buying her creations.
Mim has gone on to grow her crafting empire. Today she runs not only the Etsy store but also several courses, an app, a podcast, and business coaching. She spends about 15 to 20 hours per week on her business, and last year she brought home $600k. This year she's expecting to exceed that.
Keep reading to find out:
Why and when she started her blog
Why she created her courses
What happened to her business during Covid
Her main marketing strategies
How she approaches SEO and keyword research
Her views on content creation
How she grew her email list
The resources and tools she loves to use
Her biggest challenge
Her greatest accomplishment
Her main mistake
The advice she would give to other entrepreneurs
Meet Mim Jenkinson
I'm Mim, host of The Planner Podcast and creator of the Paper Planner Club app and Etsy shop.
I've supported 5000+ people worldwide to start a creative hobby or side hustle that fits into their business life or to scale their online business, as I have done for my own.
I'm a married mother of two kids. I'm originally from the UK but moved to Australia in 2007 after meeting my husband while I was traveling in Asia. After a few weeks together, I decided to emigrate to give our relationship a shot. We got married in 2011 and haven't looked back!
I always knew I wanted to be an entrepreneur but had no idea what my own business would look like. I had decades of experience in corporate sales, training, HR, and events and have found that the combined experience has really helped my business become more successful.
Why She Created Love from Mim
Love from Mim started as a blog in 2013 when I was on maternity leave after having my first baby. I love to write, and it became a place to share all the things, places, people, and products we loved as a family, as well as a way to connect with other mothers around the world.
Soon, my blog was noticed by some prominent family brands, and I became a brand ambassador for big names such as BabyBjorn, Huggies, and Storksak, among others.
In late 2015, I was working part-time and earning an income with occasional brand work and sponsorships when, out of the blue, I was diagnosed with breast cancer. It floored us. I had to leave my well-paid consulting job to undergo a grueling chemo regime as my type of cancer was extremely aggressive.
During that time, I fell in love again with paper planning—a passion I'd always had. I particularly loved using stickers to decorate and organize my planner. I decided that as I was off work, I wanted a creative hobby to stay busy and occupied beyond my chemo and radiation appointments. I got a cutting machine and taught myself to make stickers.
Mim Turns to Etsy
After just a few weeks, I was hooked! I was soon making stickers to use myself and decided to give Etsy a shot. I set up my shop, now called Paper Planner Club, and within weeks, I was posting my planner stickers to customers all over the world. Things took off quickly, and I got so much pride and joy from seeing others enjoying my sticker creations.

Many customers began to ask for my tips and help to make stickers themselves and it gave me the idea to put the knowledge I had gained into an online course to be able to teach them in a simple and effective way. They wanted to know how to make, and even to begin selling, their very own stickers.
My signature course, The Sticker Shop Plan, was born.
At first, the sales trickled in, but with a lot of trial and error and marketing, more and more students began to enroll in the course and join the community. I've now taught over 5,000 students to make their own beautiful stickers from scratch and many have gone on to open their own sticker shops on Etsy and beyond, too. For people who are curious to learn more about this business model, I offer a free class called Discover the Stickers That Sell.
During Covid, when many people were suddenly at home and looking for a creative hobby or side hustle ideas, my course sales flourished and I was able to connect with so many creative people who wanted to learn to make stickers, even those who had no experience as a designer or artist, as I hadn't either!
How Much Money She's Making
My business makes multiple six figures each year across my course sales, sticker sales, and online business coaching. Last year it was almost $600k, and I'm on track to exceed that in 2023.
I've been running my business since the start of 2016 and blogging since 2013. The growth has been steady, consistent, and so far, linear.
Mim's Top Marketing Strategy
My main strategy is lead generation. Every day I ask myself, "Where can I find potential customers today?" 
I love to treat this as a game and a way to challenge myself to be creative. 
For example, when I think about my potential customers, where are they on and offline? Who else are they following? What else are they buying or signing up for? Who might be a great connection between me and them that I can talk to? The list is endless, and it's fun to challenge myself to come up with new ideas for lead gen every day.
I like to focus on lead generation instead of untargeted content creation for the sake of more and more content. 
I see many other business owners on the "content creation train" whether it's Instagram, TikTok, or YouTube content that doesn't really add value to customers or result in lead or sales generation for them as the business owner.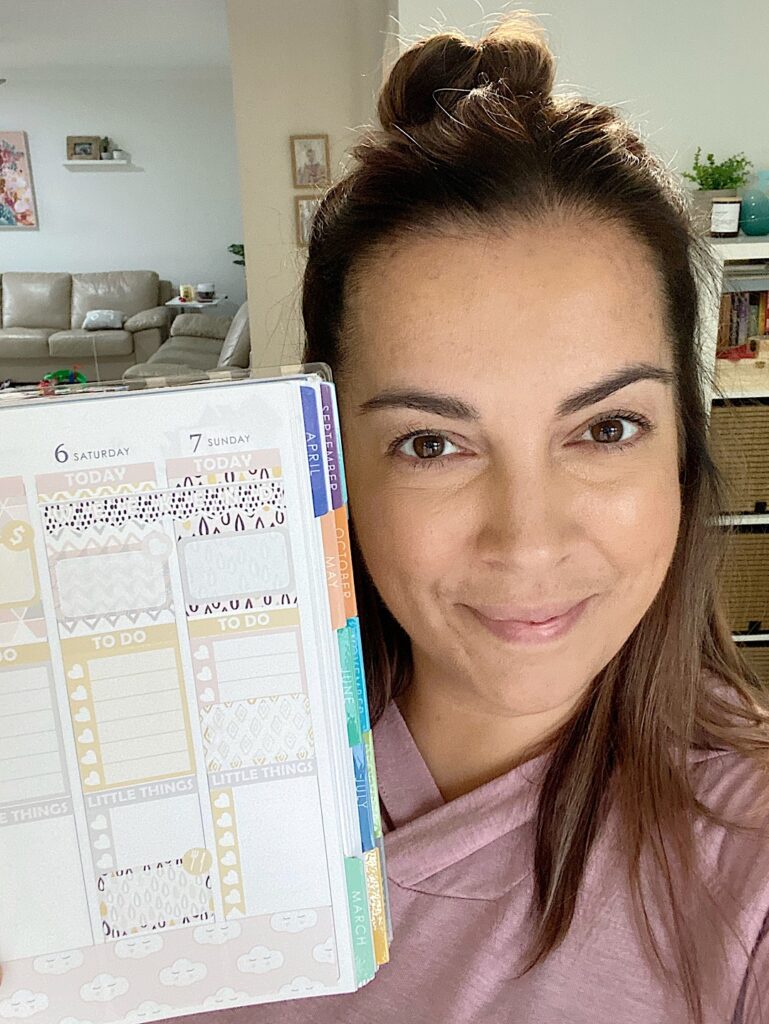 I share free content on my podcast and with my email subscribers, but if I spent hours each month creating free content on multiple platforms, I wouldn't have enough time to truly help my paying customers. They are the ones who have raised their hand to say they need my help, so they are my priority.
The Importance of SEO
It's a big part of my strategy, but at the same time, it isn't a channel I solely rely on. I get great traffic daily from strategic SEO content, but I like to generate leads and sales from multiple organic, paid, and collaborative sources. 
While SEO is very important to me, I would never put all of my eggs in one basket as the Google algorithm can change drastically.
Keyword Research
I'm constantly conversing with my potential and existing customers, so I'm never short of keyword ideas! 
I also like to revisit past content to update keywords based on what people are searching for now.
Mim's Content Creation Process
As I'm constantly conversing with my customers, I'm never short of ideas for the kind of content that truly helps them. 
I release a weekly podcast, social content multiple times per week, and a couple of blog posts per month. 
People are less interested in information now. Information is already everywhere! My potential and current customers are seeking solutions.
Her Email List
I have a list with 60k subscribers. 
I have grown my list through organic traffic from blogging, the podcast, and social content with clear calls to action to join my list. I also collaborate with others with a similar audience throughout the year, such as affiliate campaigns, joint ventures, and speaking at summits. 
Twice per year, I host my own summit, Planner Craft Pro, which has grown my list by thousands. It's a great event that attendees, speakers, and sponsors love!
Her Favorite Resources
I work with a wonderful business coach called James Schramko and have taken many online business courses that have given me a strong foundational understanding of what it takes to grow and scale a digital business.
Mim's Top 3 Tools
I love Kajabi for all the things, Zapier for the fantastic, time-saving automation, and podcasting for a fun way to share stories with my community. 
My podcast has thousands of downloads and is a platform I adore – being a chatterbox helps! It's a combination of solo shows and relevant interviews and I share my thoughts and solutions for planning, productivity, and running a planning-themed business online. 
Her Biggest Challenge
In the early days, particularly, I struggled with wondering if my niche was going to be big enough to have success. Of course, now that's been proven incorrect, and it really has paid off to commit to helping people in this amazing niche.
Her Greatest Accomplishment
My greatest achievement is showing my children that it's possible to create a thriving and rewarding business from scratch, even during the darkest point in my life. I want to show them that entrepreneurship could be a path open for them to create a lifestyle and business that fills them with joy and has the potential to help many people.
What She Wishes She Knew When She Started
I wish I knew that nothing is ever wasted. 
There are products I've created that haven't sold as well as I'd hoped and content that didn't go viral despite my best wishes, but I realize now that there are endless opportunities to repurpose those things and create success in a slightly different way. Nothing is ever wasted. 
Her Biggest Mistake
I wasted time in the early days trying to get everything to be "right" and perfect before releasing it to the world. 
Nothing is ever perfect, but it's better to be in action!
Mim's Advice for Other Entrepreneurs
Focus on truly helping people. Create solutions and not just a new version of a solution that is already out there. It isn't enough to "put your own spin" on something. 
Find problems that haven't yet been solved and create something that solves that problem. To me, that is what a best-selling sticker does.