Jill Loeffler's desire for freedom from the corporate lifestyle led her to create a few websites as a side hustle back in 2009.
Through trial and error over the years, Jill was able to narrow down her projects and follow her passion for her favorite city, San Francisco, by creating SF Tourism Tips.
But it wasn't all smooth sailing. Between Google algorithm updates and the global pandemic, Jill's site suffered. But she persevered, she diversified, and she continued to learn and pivot when needed. Today her site is making $150k per year.
Keep reading to find out:
Why she created her site
What platform she uses instead of WordPress
What happened to her site when the pandemic began
How she recovered from an algorithm update
Where is her income coming from
How she does keyword research
How she creates content
Her favorite resources and tools
Her greatest challenge
Her main accomplishment
Her advice for other entrepreneurs
Meet Jill Loeffler
I grew up in Nebraska and, in my 20s, moved to Denver for a couple of years. My job transferred me out to San Francisco in 2003, which started me down the path to explore my amazing city. 
My background is in marketing and CRM. In San Francisco, I helped build the Beauty Insider Program for Sephora and then moved to Walmart, where I took over their email marketing team. Both gave me the background and experience I need to start my own online business.
I love to travel and have spent quite a bit of time on the road. Traveling helps me look at places as a visitor with the knowledge of an insider. 
In 2013, I met my now husband. After we met, he moved to China, and I moved over a few months later. We lived there for a couple of years and eventually moved back to the US. He then quit his job, and we now work together on the website, SF Tourism Tips. 
Why She Created Her Site
The SFTourismTips site was the second site I started. I originally wrote about red wine and started two sites in 2009. 
I started the San Francisco site when I was a local, as I loved to explore everything the city had to offer. I also had the desire to be an entrepreneur and set my own schedule, and I craved flexibility so I could travel more and see as much of the world as possible. These two things drove me to learn about creating an online site. 
In early 2009, I ran across a system called SoloBuildIt! (or SBI!) and began the journey to learn how to create a successful online business. Their program includes what I considered a full MBA in building an online system. 
At the time, there weren't as many classes and YouTube training videos as you see today. It helped me quickly learn what I had to do in order to be successful in this business, and I'm still with them today. 
I continued to work full-time in the corporate world until the spring of 2011, so progress was really slow for me. I then took about eight months off to travel and started working on my sites more diligently in the spring of 2012. 
This is also when Google started to change the way it looked at content. At this point, I felt like I had to relearn how to create a successful site and knew moving forward with two sites would be difficult. That's when I moved to focus on just SFTourismTips.com.
Her First Major Mistake
This leads me to what I consider one of my biggest mistakes, which was trying to start two sites in one year while also learning. I think this really slowed down my progress. 
Another mistake I made was that I picked a really bad domain name (san-francisco-tourism-tips.com), which was long, clunky, and would be difficult to use in branding. 
In 2014, I changed the name to the current URL, and things started to really change for me. At first, the change meant two months of very little traffic. After that, my traffic tripled, and over the coming years, it continues to increase.
I escaped being hit by any algorithm changes until the November 2019 update. My site was hit, and I lost about 30% of my traffic. Two months later, my biggest affiliate decided to change their program in a way that cut our income by another 30%. 
I had always resisted signing up for ad networks but decided it was time to try them out. In early March 2020, I signed up for Mediavine.
And then…the pandemic hit, and overnight San Francisco closed its doors to all visitors on March 15, 2020. We lost all but about 10% of our traffic and all of our affiliate income. This was devastating, and I had no idea what we would do to make it through this tough time.
For the first few weeks, I sat and read. I didn't work at all as I didn't know what the next best step would be. As the pandemic progressed, I added new content and did a few small updates. 
I then noticed that the site was hit again in May 2020. Even though we had very little traffic, this made me realize that even when things opened back up, we could be in a lot of trouble, so I kicked into high gear and completely revised the site.
I focused on updates. I made major revisions to any pages that didn't rank in the top 10. I also updated any pages that didn't rank in the top 5. 
I also was very thoughtful about speaking to the few visitors we did have when a few things started to open back up. I picked a few major pages and started to update them once or twice a week with what was open and their new rules. I showed my visitors what was closed, so they could create an itinerary that would work.
I also took the step of starting a dedicated San Francisco travel advice Facebook page. 
These three things helped my site start to recover. Then, the June 2021 update hit, and two days later, California opened back up. Our traffic soared, and we were back in business. Not only that, we were in better shape than before the pandemic hit. 
We doubled traffic and revenue even though things were not 100% open. This trend has continued and helped me build a solid plan for my site moving forward.
Her Second Major Mistake 
This brings me to my next mistake. Before things closed down, I was happy with the site generating a modest income, so I didn't really test new ideas or new affiliates. That all changed with the introduction of Mediavine and the brilliant minds in their Facebook group. I also regularly met with a few other SBI! destination travel site owners.
Both of these helped me realize the potential of my site and stay focused on building an even more successful site. 
I also read a lot about what is new and/or changes in the industry daily and worked to create the best experience I can for people planning to visit San Francisco. I try new techniques and ideas, including those I've learned over the years in interviews just like this one through Niche Pursuits, and I'm excited to give back to help others find their own success.
I'm now working on two new sites and am using what I've learned to create additional success with these sites. They are both in their infancy, so maybe I'll tell you more about them in an updated interview in a few years. 
How Much Money She's Making
The site is seasonal, but we average around $12k a month after expenses and growing. This is almost double where we were in 2019.
About 60% is from Mediavine and the other 40% is from affiliates. Some of my top affiliates include GetYourGuide, Viator, Ticketmaster, and Stubhub. 
This is the income breakdown over the years:
2018: $59,653
2019: $78,221
2020: $10,400
2021: $66,171
2022: $149,662
The site gets about 200k to 250k visitors a month.
Jill's Top Marketing Strategies
My #1 marketing strategy is to listen to my visitors' needs. I have a Facebook group and get a lot of email questions. If I get one question that is not answered on my site, I turn around and create a page for it. If one person asks the question, you know that others also have that question. This has allowed me to create several great new pages that are already in my top 20 biggest traffic-driving pages. 
I also created a "mini-marketing plan" for all my new and updated pages. 
My mini-marketing plan includes posting on my Facebook page, posting in my Facebook group, scheduling a FB story, scheduling a few Pinterest pins immediately, adding it to my next email campaign, etc. I spend about an hour focusing on marketing each page which has really helped me increase my traffic and rankings.
The Importance of SEO
SEO is very important to my business. It drives more than 80% of my traffic. I'm working on driving more traffic through email and social media, but that takes time. 
Keyword Research
I use a variety of methods for keyword research. 
First, I write pages around what my visitors ask both in email and in my Facebook page. 
Second, I search for keywords in my Google Search Console. I look for two types of keywords. The first is keywords that generate a lot of traffic, but where I don't answer that question on the page well. I might build a new page or just update that page with more information to answer that question. I also look for keywords that I have high impressions, but very few clicks to the page. 
Other tools I use include SBI!'s built-in keyword research tool, Ahrefs, and AnswerThePublic. 
Link Building
I don't do any link building and never have. I create quality content that draws in natural links. This has worked well for me, and I recently got a link from an article in the New York Times! 
Her Content Creation Strategy
I try to create a story for each post with plenty of headlines, so people can skim the content. Most of my traffic is on mobile, so I try to create content that is easy to read on mobile and allows people to quickly get to the sections they want to get answers to their questions.
Once I select my keyword, I create an outline to think of any questions people may ask about this keyword. This is where Ahrefs, AnswerThePublic, and questions in my Facebook group help out. I might spend an hour or two just on the outline.
Once that piece is done, I fill in the blanks with my knowledge and experience on a given topic. 
Her Email List
I do have an email list. It started to really grow once I added Grow.me from Mediavine to my site. Most of my sign-ups are through visitors to my site. I also post on my Facebook page and group to get additional sign-ups.
How Much She Works on Her Site
I love what I do, so I work most days. This is also cheating a little since part of my work includes exploring the local area to learn more about local places. I also get to try new restaurants, nightlife spots, go hiking, etc. So really, I guess you could say I'm always working, but it's such a fun job! 
AchievING Her Current Revenue Level
It took me about four years to make a decent income. Most of this time, I worked full-time and then took almost a year off to travel. I hit my current level after about 12 years, but I wasn't full-time on it for all 12 years (and two of those years include the pandemic).
Jill's Favorite Resources
I love YouTube channels such as Niche Pursuits and Ahrefs. I also listen to a lot of podcasts, and my favorite is "The Blogging Millionaire". As for books, Done by Noon by David Ruel and Getting Things Done by David Allen have been great resources.
Her Top Tools
My favorite tools are:
SoloBuildIt!, also known as SBI – It's an all-in-one-system with both content management and hosting in one package. It's more of a closed system so I can't add widgets, but it keeps my site safe and I don't have to worry about hiring engineers to manage my site.
Google Search Console: I use this daily to see how my pages are performing, what I might need to update, and other information to keep stats on the health of my site.
Ahrefs: This is a great tool to help me keep tabs on my site. It helps me discover new opportunities for keywords, internal linking, and more.
Jill's Main Challenge
I think I didn't see the real potential early on. I always knew it would be a decent performer, but I really think I limited myself by not trying new tools, affiliates, etc. prior to 2019. My site could have been making double what it made before this so I think overall, I was the biggest challenge in the growth of my site.
Her Greatest Accomplishment
My greatest accomplishment is living off my income from the site for the last 10 years, even when it was performing modestly. 
I also think the freedom the site has provided to me is where I can work on what I think is most important every day and skip working on anything that doesn't drive the site forward. Plus, if I need to take a day off, I just do it without asking anyone for permission.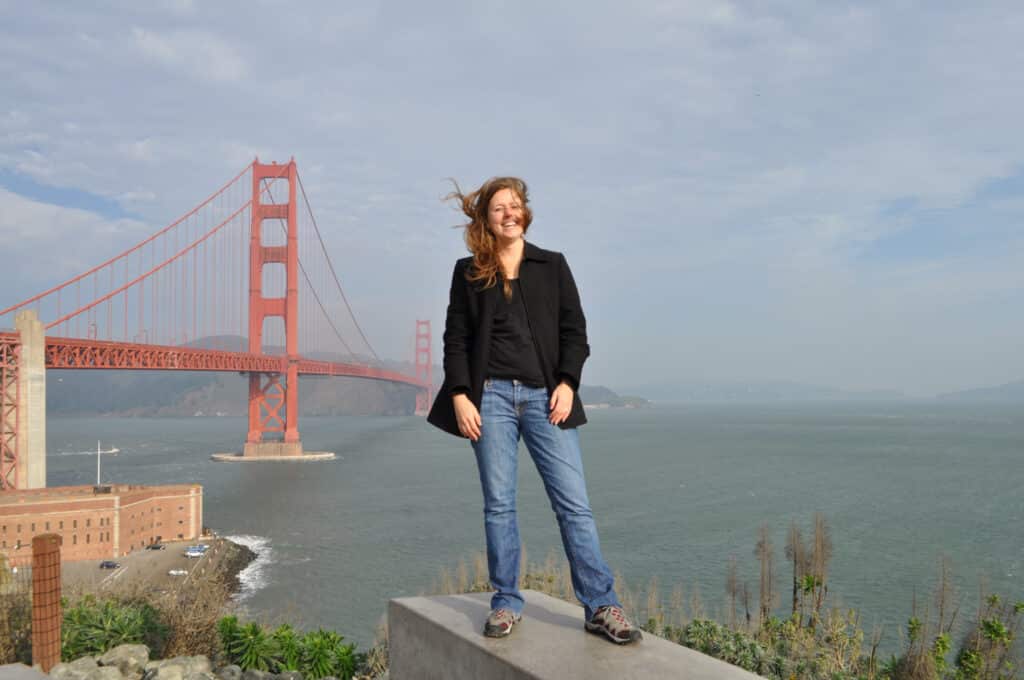 What She Wishes She Knew When She Started
I wish I had gotten my head around the potential of my site much earlier. I also wish I had signed up for Mediavine in 2017 or 2018, which would have earned me double what I made those years.
Her Advice for Other Entrepreneurs
The advice I would give to entrepreneurs who are building their own businesses right now is:
Stay focused on one site until you have a winning system. 
Outsource anything you don't like to do, or you just won't do that will drive your business forward.
Network with other site owners in our niche or similar niches to learn from them and teach them what you know. The give and take goes a LONG way.
Always test new ideas. Don't stay stuck in your ways. Try new things, and this will lead to exponential growth!