Navigating the complex web of reselling laws and regulations can be daunting. It can even be risky for traders and sellers unaware of the legal landscape.
For clarity, a reseller is a person who buys a product, marks up the price, and then sells it for a profit. It's a self-appointed middle-man between manufacturers and customers. Being a reseller is a flexible and lucrative way to earn an income.
This article investigates reselling laws and touches on potential legal issues. We also share practical advice and a few best practices that could help you get ahead with your reselling venture.
Key Reselling Laws and Regulations
Reselling is a common practice in many industries. Products range from clothing and beauty products to books and reselling concert tickets.
From online marketplaces to local flea markets, reselling is legal if you follow reselling laws.
Reselling laws and regulations protect consumers and ensure fair trade is in place. They refer to various legal regulations and policies that govern the act of reselling goods. This includes specific pricing, licensing, intellectual property, and consumer protection laws.
If you are a reseller, brushing up on your knowledge about state and federal laws and regulations is a good idea.
First Sale Doctrine
The First Sale Doctrine allows the resale of copyrighted works without permission from the copyright owner. This is the case with digital games, books, and CDs.
This means that once you buy it, you have the right to do what you want with your copy, even if the person who owns the copyright doesn't want you to.
Lanham Act
The Lanham Act is a federal law in the United States that governs trademarks, service marks, and unfair competition. When it comes to reselling, the Lanham Act prohibits the sale of counterfeit or fake goods. The act controls the use of trademarks and logos. It also restricts resellers from false or misleading advertising about the products' origin or quality.
The act prohibits unfair competition practices. This includes false advertising or deceptive labeling that could mislead consumers.
State Laws
State laws about reselling can vary depending on the specific state and the type of products being resold. Resellers need to be aware of their state's particular laws and regulations.
States have consumer protection laws prohibiting deceptive or unfair trade practices. This is to curb the trade in counterfeit goods. Making false claims about the quality or origin of products is also against state law.
Certain states have specific laws on the sale of certain products. If you are a ticket scalper, you must make certain your state allows you to resell tickets for a music concert or sporting event. Goods that need licenses and registration, such as firearms or motor vehicles, also fall into this category.
Resellers must apply for specific licenses or permits, such as auctioneering rights in certain states. Product packaging must follow specific labeling or safety standards and regulations.
Reselling Laws – Potential Legal Issues
Lately, it seems, everyone is reselling something. Whether it is their preloved items or products they have bought for a bargain to do business, reselling is big business. With the increase in e-commerce platforms and marketplaces, reselling is easy. Yet, reselling can also present potential legal issues that resellers must be aware of.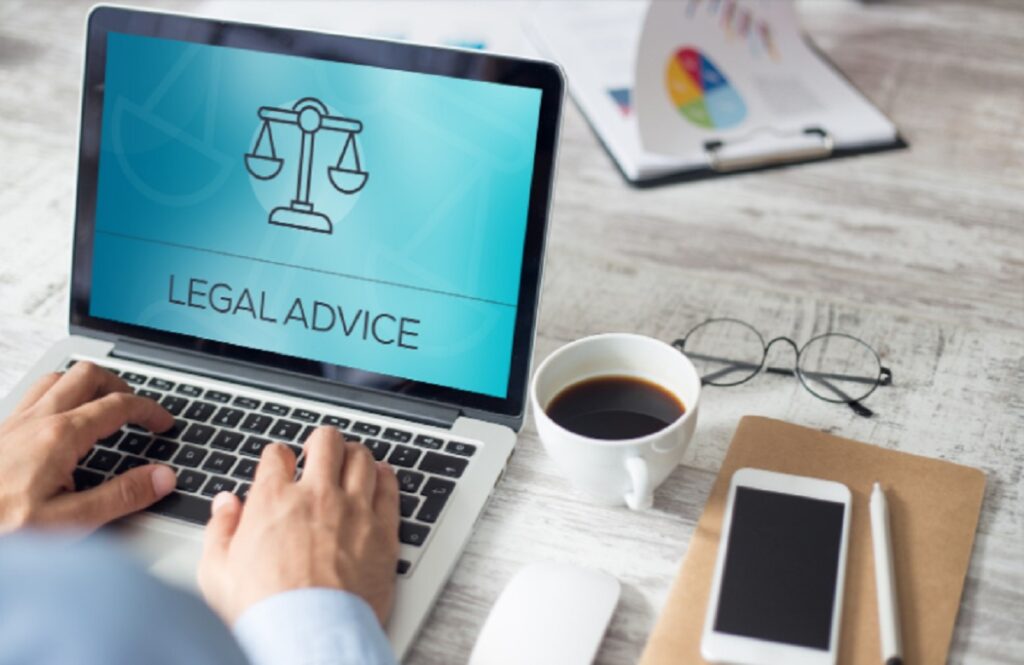 Trademark Infringement
Trademarks protect consumers by identifying where the product comes from. If a product sold confuses its origin, the sale may constitute trademark infringement.
An example of this would be advertising your product with another brand's logo or slogan to pass it off as the real thing.
Copyright Infringement
The Copyright law protects original works of authorship for items that include books, music, artwork, and software. Resellers must research and follow copyright laws to avoid potential legal consequences.
The first sale doctrine says you can sell authentic copies of music CDs, DVDs, software programs, and games on the second-hand market. But, reproducing and reselling unauthorized copies of these items is copyright infringement. Clothing and accessories with copyrighted designs also infringe on copyright owners' rights.
Counterfeit Goods
Think twice if you are considering getting into the counterfeit racket.
Selling Goochie knock-offs under the Gucci name will result in large penalties if caught. Federal law states that not only will your dodgy merchandise be confiscated and destroyed, but you could also find yourself in court.
The trademark owner might file a civil lawsuit against you to recover damages, profit losses, and attorneys' fees. Depending on the size of your counterfeit goods racket, you can expect to receive a hefty fine if you are guilty. The worst-case scenario is an extended stay in the big house for up to 20 years if you are a kingpin.
Data Protection and Credit Card Data
Data protection and credit card data laws can vary depending on the jurisdiction. There are strict regulations to protect consumers' personal and financial information.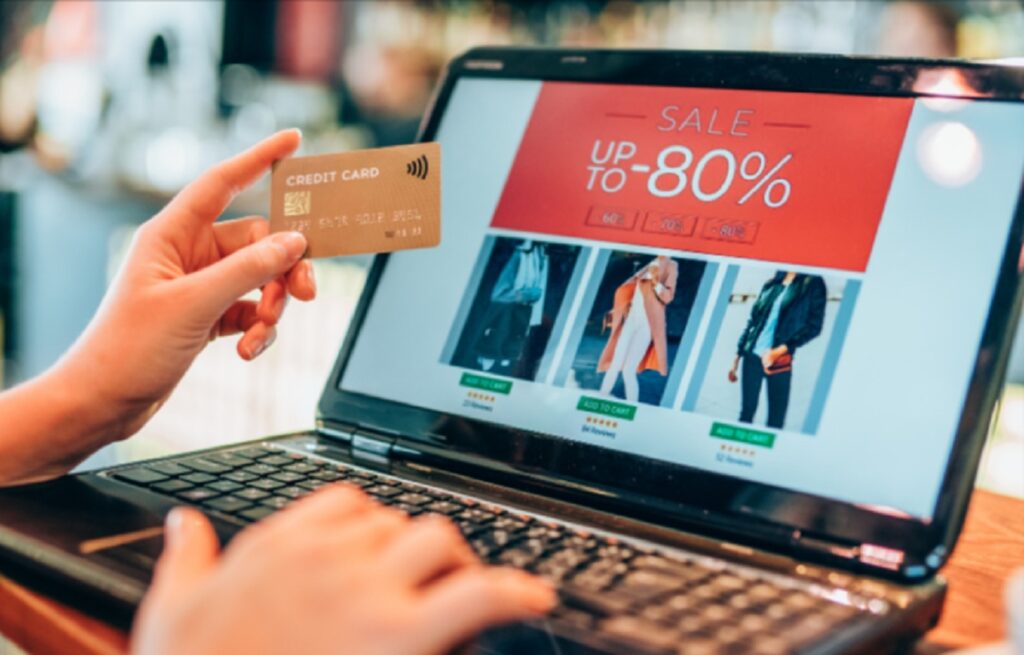 You must get consent, put security measures in place, and meet specific regulations. Violations can result in legal and financial consequences, including fines and lawsuits.
Examples of Recent Cases
Resellers are responsible for ensuring that the products they sell are genuine. Making sure they don't infringe on the rights of others is crucial to avoid potential legal issues.
Case #1 – Louis Vuitton vs. Mytheresa (2021)
Louis Vuitton accused luxury reseller Mytheresa of selling counterfeit versions of its products. Mytheresa denied the allegations, but Louis Vuitton is seeking damages. It also wants an injunction to stop Mytheresa from selling counterfeit products on its e-commerce platform.
Case #2 – Chanel vs. The Fashionphile (2020)
Chanel filed a lawsuit against luxury consignment retailer, The Fashionphile after it found counterfeit Chanel products on The Fashionphile's website. The Fashionphile denied the allegations. It stated that it had measures in place to prevent the sale of counterfeit products on its platform. Chanel is seeking to hold The Fashionphile accountable for its alleged role in the sale of counterfeit Chanel products. The case is still ongoing.
Tips for Staying Compliant with Reselling Laws
The Federal Trade Commission's mission is to protect the public from deceptive or unfair business practices. It also stops unfair methods of competition through law enforcement, research, and education. And it provides business guidance and legal advice aimed at keeping sellers compliant.
Here are some tips to help you stay compliant with reselling laws:
Check with your local government to see what licenses and permits you need to sell your product.
Sell legitimate products that are not counterfeit or stolen.
Keep accurate sales records, including date, price, and product information. This will help you stay organized and compliant with tax laws.
Avoid making false claims about the products you are selling.
Stay up-to-date on reselling laws and regulations, which can change over time.
Practical Advice
An e-commerce software tool like Jungle Scout can help you comply with reseller laws if you resell on Amazon. Jungle Scout provides information about Amazon's product restrictions and regulations. It also helps you calculate sales tax, manage your inventory and track customer reviews (often the brewing point of legal issues).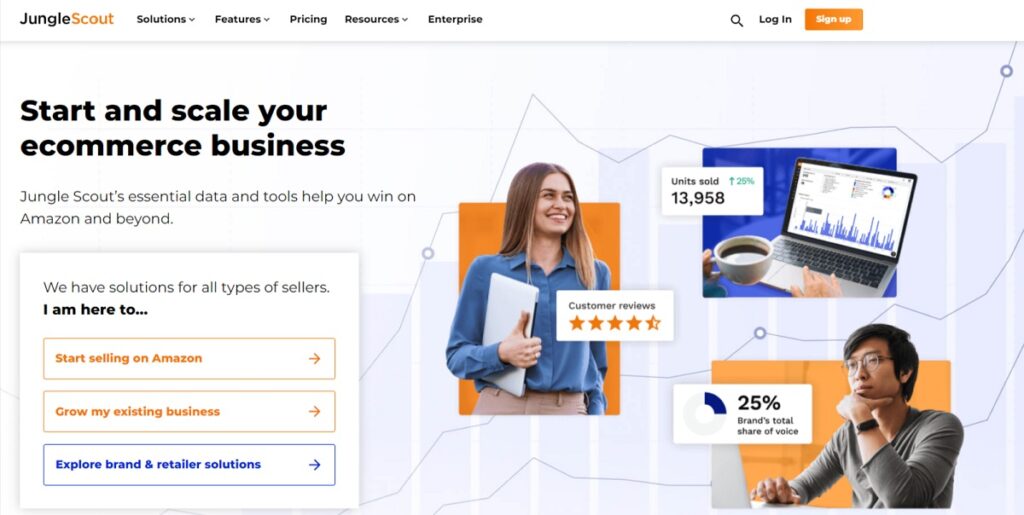 Jungle Scout also helps you find winning products, estimate sales, research keywords, and keep an eye on your competition.
Want to know more? Read our Jungle Scout review to see if it's the best Amazon product research tool.
Best Practices
Once you have figured out a blueprint of which reseller laws apply to you, it is time to tackle some best practices on how to be a successful reseller.
Research: Before investing in stock, or deciding which reselling method you want to use, research the reseller market. Do you have the time to source products yourself? Where will you store inventory if your business grows?
Customer Service: If you plan to sell on marketplaces such as Amazon and eBay, offer the same level of customer service as you would if you had a regular retail outlet. Remember, good ratings from your customers will help propel your success.
Track Profits: Your accountant will need to know if you are turning a certain amount of profit. Start tracking your expenses and income from day one so that you don't get stung by taxes. Plus, make sure you have the resale certificate that allows you to make purchases for resale.
In Conclusion
In conclusion, reselling can be a lucrative way to earn an income.
Following federal and state laws and regulations governing reselling goods is crucial. The First Sale Doctrine allows the resale of copyrighted works without permission from the copyright owner. And the Lanham Act prohibits the sale of counterfeit or fake goods sold with the pretense of being genuine.
Other potential legal issues include trademark and copyright infringement, dealing in counterfeit goods, and violating data protection laws.
Resellers are responsible for ensuring that the products they sell are genuine and don't infringe on the rights of others to avoid potential legal issues.
By understanding reselling laws and best practices, resellers can stay compliant and avoid legal issues.