Are you tired of seeing your bank account empty in the first few weeks of every month? If so, these high-paying jobs that pay $50 an hour or more are worth looking into.
While some of the jobs mentioned require a relevant bachelor's degree or higher, plus experience, some freelance jobs can be taken on with little experience.
So, stop living paycheck to paycheck, and let's take a look at some of the best jobs that pay high hourly wages.
Freelance Jobs That Pay $50 an Hour
Don't let a lack of formal education hold you back from getting a high-paying job!
It's possible to build yourself a lucrative career in the freelance sector by taking short online courses and putting the effort into self-teaching.
Here are the best freelance jobs that pay $50 an hour or more.
1. Blogging
Learning how to start a blog could be your ticket to financial freedom!
A blog is a little piece of digital real estate, and once you have traffic, it can be monetized with advertising, affiliate marketing, sponsored posts, and selling your own products.
And, with a little time, you could earn $50 per hour or more. In fact, some blogs make tens of thousands per month!
Take a look at how Jessie Festa's travel blog earns her 6-figures a year for inspiration.
If you're confused about where to start, take a short course like the Authority Site System.
This training teaches you how to go from nothing to having a profitable site that makes you money EVERY hour, every day.
Learn more in this Authority Site System review.
Average Salary: Unlimited earning potential.
Job Requirements: You can start a blog with zero experience. Take a course like the Authority Site System for a roadmap to success.
---
2. Proofreader
Proofreaders are tasked with ensuring that written text is error-free, and they provide final checks before written work goes live.
They have in-depth knowledge of English grammar, spelling, and punctuation and are extremely detail-orientated.
This type of work is important and in high demand because mistakes in blog content, marketing materials, or any other written content produced by a company can damage its reputation.
A few different types of proofreading include:
Website proofreading
Legal proofreading
Technical proofreading
Traditional proofreading
Academic proofreading
Business proofreading
Job Requirements: A Bachelor's degree in English or journalism helps but is not essential. Some companies will ask you to take a proofreading test to show proficiency.
Take a look at the best places to find proofreading jobs from home.
---
3. Facebook Ads Manager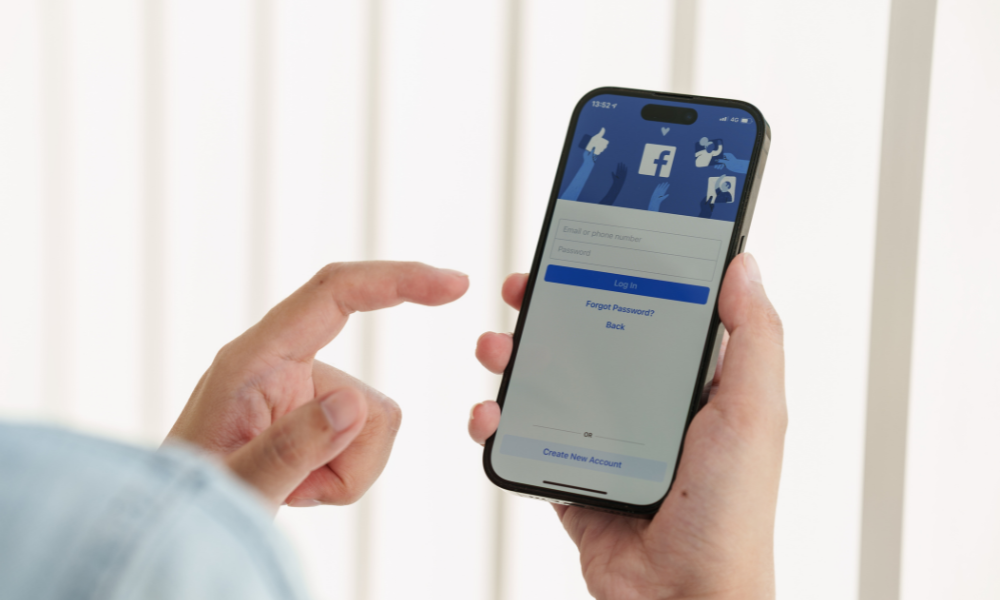 Facebook ads managers are in high demand and can earn $50 an hour or more on a freelance basis.
The day-to-day tasks of this role include:
Creating and managing ad campaigns
Developing strategies to improve ROI
Implementing and improving ad strategies through testing
To succeed in this role, you'll need a deep understanding of how Facebook works, how to connect with audiences and capture their attention, and how to reach them with tailored content.
Job Requirements: No formal education required. Must know how to use Facebook Business Manager and related tools to succeed and show previous success in creating FB ad campaigns.
---
4. Social Media Manager
Do you know your way around all the major social media sites? Have you had success building your social media followers to epic numbers?
If yes, you can make 50 per hour or more working as a social media manager.
The role of a social media manager is pretty flexible, and they are able to work the hours that suit them.
Their main job duties include:
Oversee post-scheduling on all platforms
Developing strategies to increase account followers
Interacting with followers
Monitoring results and tracking analytics
While you will need to do a lot of the work yourself, thanks to the advancements in technology, you can get help by using ChatGPT for social media marketing.
And check out this Sprout Social review – which is a top all-in-one tool for social media management.
Job Requirements: Bachelor's degree in marketing, journalism, or communications helps but is not essential. Build your portfolio to show your social media marketing abilities.
---
5. Software Developer
Software developers typically work on designing, programming, and developing different types of software.
They may also get asked to identify and solve complex problems with currently active software.
The key skills needed to succeed in this line of work include:
Communication
Teamwork
Problem-solving
Attention to detail
Knowledge of data structure, algorithms, software security, and programming languages
If you have excellent computer programming skills and a degree in computer science, you can easily earn a good salary in this line of work.
Job Requirements: Bachelor's degree in computer science or a related field and some work experience.
---
6. Writing Press Releases
Businesses and organizations use press release writers to quickly release information regarding business accomplishments and intentions to the public.
Writing press releases is generally high paying, with this type of work sometimes needing additional training to learn about specific industry needs.
Key skills needed to succeed as a press release writer include:
Able to meet deadlines
Excellent written and verbal skills
Ability to work on several projects at a time
Proficiency with Microsoft Office and InDesign
Job Requirements: Bachelor's degree in English, communications, journalism, or public relations preferred.
---
7. Financial Manager
Financial managers help people to manage their money, build wealth, and reach their financial goals.
This job role includes working closely with individuals or within businesses to prepare financial reports, supervise accounting teams, advise on budgeting and investments, and find ways to reduce costs and maximize profits.
To succeed in this line of work, you'll need a variety of skills, such as:
Great business acumen
Excellent problem-solving skills
Good communication and interpersonal skills
Strategic and analytical skills
Be tech-savvy
If you've worked in the financial sector before and feel you have the right skills for this job or are willing to learn, you can earn $50 per hour or more in this line of work.
Job Requirements: Bachelor's degree in finance or a related sector. Experience in a previous financial role helps.
---
8. Sales Manager
Sales managers are tasked with leading a sales team within a business or organization.
Day-to-day tasks may include:
Creating sales strategies and campaigns
Setting targets for sales campaigns
Monitoring performance and tweaking where necessary
Hiring and training new sales reps
To succeed in this job market, you'll need strong communication skills, excellent management skills, and great strategic planning and analysis skills.
Job Requirements: Bachelor's degree in business administration, sales, or marketing preferred. Previous sales experience is essential.
Traditional Jobs that Pay $50 an Hour
Take a look at the best traditional jobs that pay $50 per hour or more.
9. Nurse Practitioner
While working in healthcare can be stressful, it's also extremely rewarding, and you can earn 50 per hour or more with experience.
If you've previously been a registered nurse or have worked in a healthcare setting before, working as a nurse practitioner could be a great career move.
Nurse practitioners are tasked with:
Taking blood and urine samples
Performing clinical examinations
Creating short or long-term treatment plans
Performing routine medical procedures
Offering advice on nutrition and weight loss
Job Requirements: Bachelor's degree in nursing. Then, you must gain a Graduate degree, hands-on experience, and extra certification.
---
10. Political Scientist
Political scientists look at past and present political systems to work out how different policies will affect the public and government.
This information is then used to advise those in power who create new policies and make decisions for a country's future.
To succeed in this job role, you must have:
Analytical skills
Critical thinking skills
Intellectual curiosity
Great written and communication skills
If this sounds like the perfect career for you, start by getting experience via volunteer work and internships.
Job Requirements: Must have a Master's or PhD and an undergraduate degree in political science, statistics, and writing.
---
11. HR Manager
Human Resources (HR) managers are responsible for overseeing the recruitment and development of staff within a business or organization.
They also ensure that staff are happy and productive in the workplace while bridging management and employee relations.
To succeed as a HR manager, you must:
Be people orientated
Have experience in the HR sector
Be knowledgeable in HR systems and databases
Have excellent active listening and negotiation skills
Possess in-depth knowledge of labor law and HR best practices
Job Requirements: Bachelor's degree in human resources or a related field.
---
12. Public Relations
Public relations is a high-paid industry that's predicted to keep on growing steadily over the next decade.
PR managers work to control all public and media relations to enhance a company's reputation and public image.
A few PR manager responsibilities include:
Creating a marketing communications plan
Creating a media relations strategy for print, broadcast, and online media
Organizing and monitoring all public relations activities
To succeed in this role, you must have the ability to build strong relations with local and national media, be comfortable being a spokesperson, and have experience with social media.
Job Requirements: At least a Bachelor's degree, and some positions may require a Master's degree.
---
13. Dentist
A dentist is a highly trained professional who assesses, diagnoses, advises, and treats dental problems in clients of different ages.
Work can include examining teeth, filling cavities, cleaning teeth and removing plaque, and applying fillings or whiteners.
To succeed in this role, you must go to dental school and have excellent communication and interpersonal skills to create a rapport with patients.
Job Requirements: Bachelor's degree and four years in dental school.
---
14. Property Manager
As a property manager, you can earn an average pay of $50 an hour or more.
Working in this role, you'll be expected to support both rental property owners and tenants. A few specific tasks include:
Setting and collecting rents
Finding and screening new tenants
Managing tenant evictions
Managing complaints and maintaining properties
Advertising properties for rent and negotiating terms
Job Requirements: A high school diploma or equivalent is preferred.
Learn how to make even more money with property with these real estate side hustles.
---
15. Physician Assistant
Physician assistants examine patients, assess their health, and treat patients under the watchful eye of a qualified physician.
To succeed in this role, you must:
Be caring and compassionate
Have the ability to make informed decisions
Have proven experience in a medical role, such as nursing
Have knowledge of minor surgeries, medical procedures, and guidelines
Possess a bachelor's degree and have completed a specified number of hours working in patient care
Job Requirements: A Bachelor's degree, a Master's degree, and you must pass the Physicians Assistant National Certifying Exam.
Final Thoughts on Jobs that Pay $50 an Hour
As you can see, there are many great jobs that pay $50 an hour or more!
For some of the traditional jobs mentioned, you will need to take the time to get the right qualifications and experience, but the effort will be well worth it!
If you want to get extra cash a little quicker, one of the freelance roles is the way to go, as you can take short courses and build up your portfolio with smaller jobs.
Sometimes, all it takes to get a high-paying job, such as a sales manager, Facebook ads manager, or social media manager, is to show you can get results!
Want more ways to earn good money from home?
Check out these high-paying online part-time jobs and fun jobs that pay surprisingly well.