Listening to marketing podcasts is one of the best ways to stay on top of the latest trends and strategies in this rapidly evolving industry. But with so many great options, it can be tough to know where to start! We've compiled a list of the best marketing podcasts from industry experts to inspire you and teach you the tricks of the trade while you're on the go.
The Best Marketing Podcasts
These podcasts cover a wide range of topics and are hosted by some of the industry's most knowledgeable and respected experts. So whether you're a seasoned marketer or just getting started, these podcasts will provide valuable insights and inspiration to help you stay ahead of the game.
1 – Niche Pursuits
Well, obviously, the Niche Pursuits Podcast has to be near the top of the list!
Hosted by our very own Jared Bauman, the Niche Pursuits Podcast shares inspiring stories from successful business owners around the world.
Each episode is roughly an hour long and includes a chat with a niche site owner about their own tactics as well as their successes and failures.
Each business owner has their own take on affiliate marketing and what they have made work for them. This makes it a great place to start when it comes to trying to work out what could work well for you.
Niche Pursuits News is a new weekly podcast series from Niche Pursuits. In this series, Spencer Haws chats with his co-hosts about the latest industry news, success stories, and unusual niche sites they have encountered!
This is a must for niche site owners who want to stay on top of the latest news.
2 – Online Marketing Made Easy with Amy Porterfield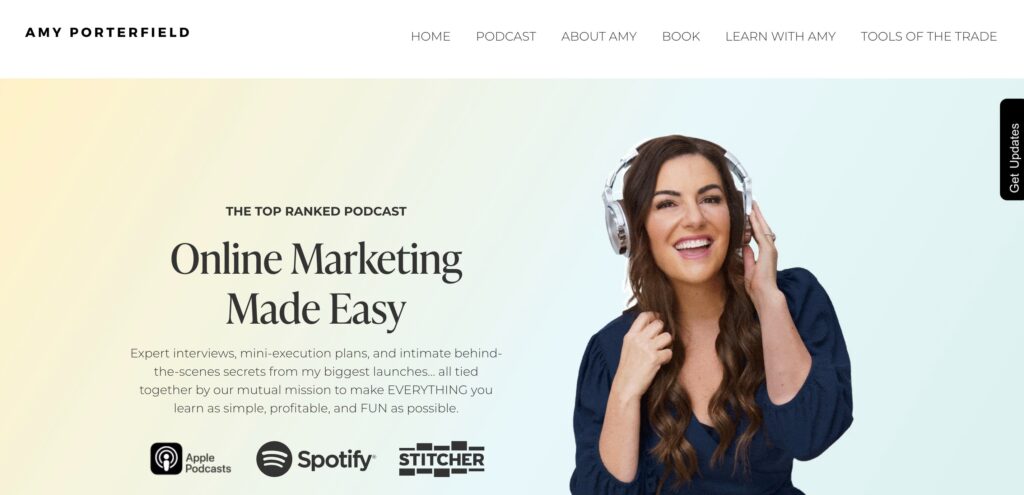 Amy markets her podcast, Online Marketing Made Easy, as a chat in her own virtual living room. She talks about all things online marketing, including talks on the business advance she's sick of hearing.
If you're looking for a podcast led by a strong female that clearly has walked the walk as well as talked the talk, then this is the podcast for you.
From Tennessee, Amy is relatable and personable, and it is this, alongside her extensive knowledge of online marketing, that has undoubtedly helped make her and the podcast so popular.
3 – Perpetual Traffic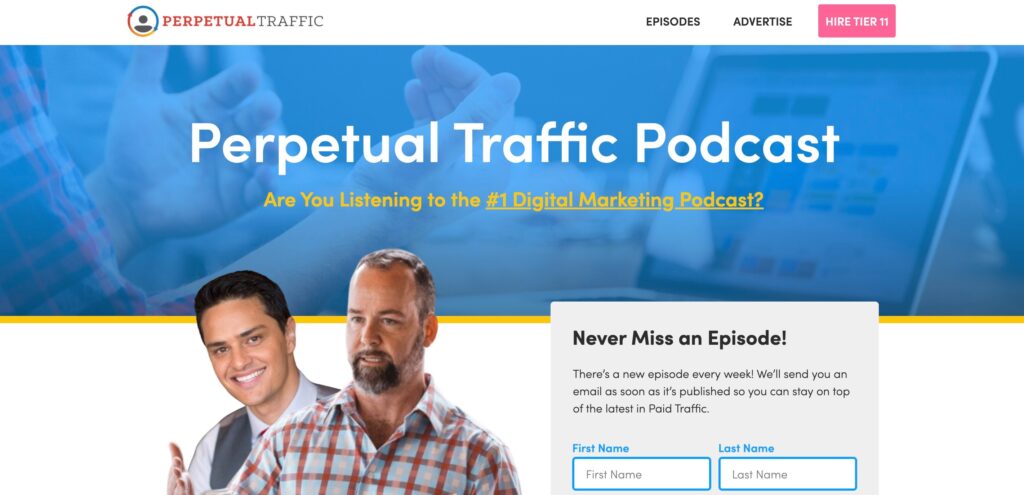 As the name suggests, Perpetual Traffic looks at how you can drive more traffic to your business. The podcast itself covers all things about digital marketing, including how to implement successful paid campaigns such as Facebook adverts.
There are currently over 300 episodes, so it's worth looking through the topics they have covered and listening to the ones you most relate to.
4 – The CMO Podcast
If you're looking for a podcast that is hosted by someone that really does know what they're talking about, then The CMO Podcast should certainly be on your list.
It's hosted by the former CMO of Proctor and Gamble, Jim Stengel, so you can be sure it is packed full of valuable knowledge.
Topics in the past have included the importance of LinkedIn, a look at marketing books, generating traffic, and even social media!
5 – The Smart Marketer Podcast
One of the great things about The Smart Marketer Podcast is the number of personal and relatable stories that are shared. Episodes are currently released every week and cover a range of marketing tips, strategies, and insights.
It doesn't focus too much on one type of marketing, which makes it a great starting point for those that want to improve their overall marketing knowledge.
6 – Social Media Marketing Podcast with Michael Stelzner
The Social Media Marketing Podcast is a weekly 45-minute show that has been running since 2012. The show, hosted by Michael Stelzner, has gained huge popularity, with millions of listeners downloading episodes.
The show features interviews with top marketing professionals and experts who cover multiple industries. The opportunity is there to learn new marketing tactics and see how others have developed effective strategies.
It often has easily implementable tips and ideas to improve your own social media marketing.
7 – The Digital Marketing Podcast
As the name might suggest, the Digital Marketing Podcast looks at all things digital marketing. And perhaps one of the best things about this particular podcast is that it is completely advert free!
They are currently releasing a new episode every week. Its three hosts (Daniel Rowles, Ciaran Rogers and Louise Crossley) talk with various global experts as well as covering the latest news, reviews, and tools within the world of digital marketing.
It's fair to say in terms of marketing podcasts; this one is a complete all-rounder.
8 – Everyone Hates Marketers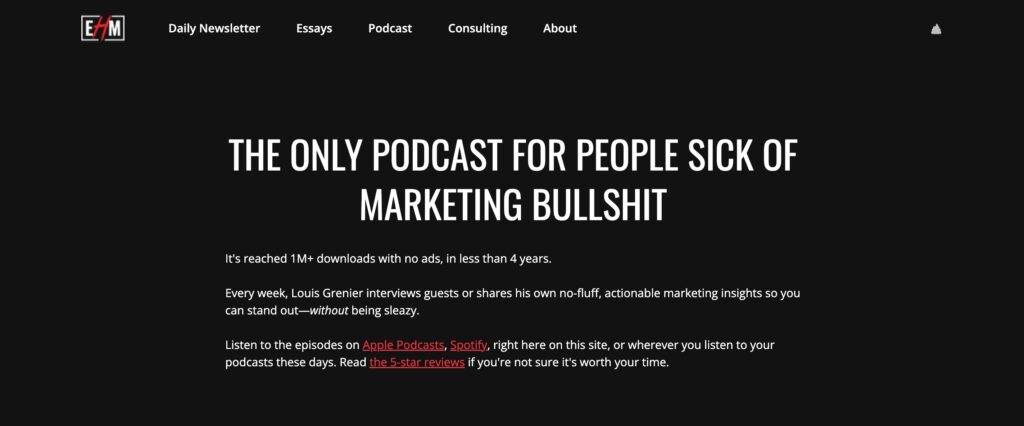 Everyone Hates Marketers takes a slightly different approach to marketing. It covers a range of evergreen topics for you to consider and implement if appropriate.
Topics such as customer research, brand positioning and social media are all discussed.
The podcast also talks about how to generate solid results without resorting to underhand tactics, so it's great if you want to see a different side to internet marketing and how to get results.
9 – Marketing School
If you're looking for short-sharp bursts of marketing knowledge, then the Marketing School podcast will be right up your street.
It's a daily podcast with each episode less than 10 minutes long, which means lack of time can't be an excuse for not tuning in.
It covers social media marketing, content creation, SEO, and much more, with a range of actionable tips being shared each day!
10 – Call to Action Podcast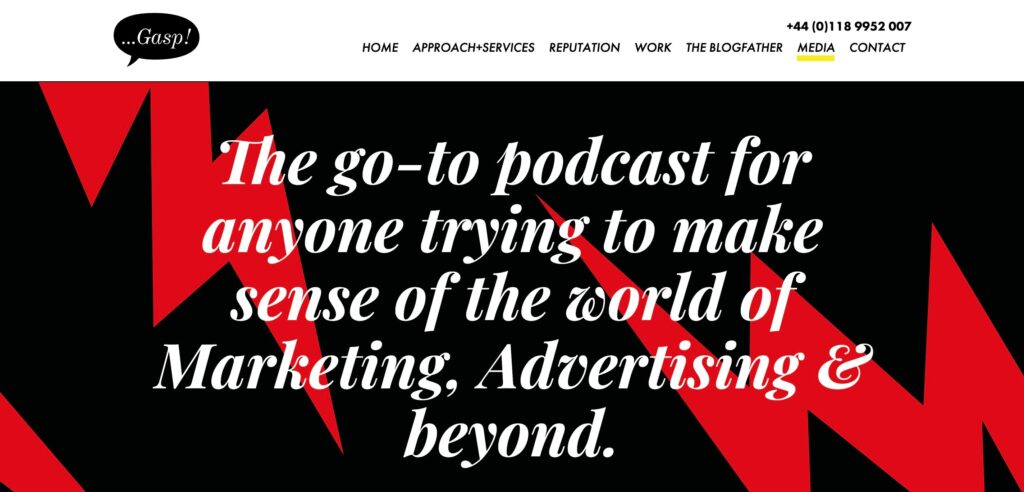 Created by Unbounce (a landing page and email marketing platform) the Call to Action podcast features different guests in every episode.
Generally speaking, the people who come to the podcast to talk about marketing and share their knowledge are industry experts.
It's ideal for business owners that want to up their marketing game and improve their own conversion rates.
This is because the podcast covers a whole heap of knowledge surrounding all of this—including experts talking about their own failures—to show you that it won't always be smooth sailing.
11 – Copyblogger Podcast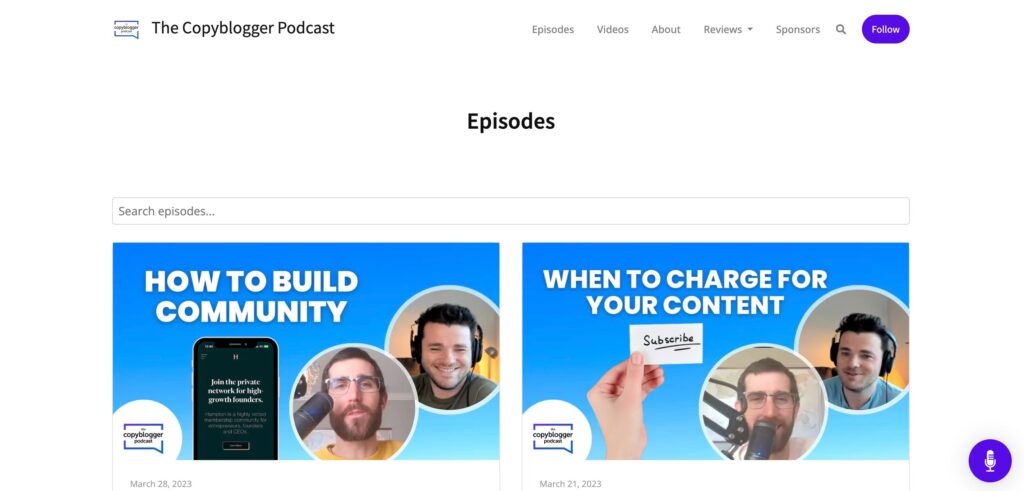 The Copyblogger Podcast, hosted by Tim Stoddart and Ethan Brooks, is a weekly show that covers a wide range of topics related to online marketing and business, such as writing great content, building a loyal audience, and creating effective sales funnels.
Each episode features expert guests, insights from industry leaders, and practical advice for entrepreneurs and marketers looking to grow their online presence.
This podcast is a great resource for anyone interested in improving their content marketing skills and building a successful marketing strategy.
12 – The GaryVee Audio Experience
With 3.1 million followers on Twitter, there is no denying that Gary Vaynerchuk knows a little something about social media. 
His podcast is full of strong opinions and stories from when he has tested methods out in the past, with varying success.
He talks openly about growth hacking, being a successful entrepreneur, and how he has grown such a successful social media presence.
It's definitely one worth checking out if you want to expand your social media knowledge and grow your own accounts.
13 – Marketing Over Coffee
Marketing over Coffee is a podcast examining new and old marketing techniques. This makes it a great place to start if you want to improve your overall marketing knowledge.
John J Wall and Christopher S. Penn put together the show in a local coffee shop every week, hence the name.
Published on a Thursday morning, they have different guests each week to discuss various marketing themes, including why you're marketing something in the first place.
This podcast is a place to start for those new to marketing.
14 – The Science of Social Media
Released every Monday, as the name suggests, the Science of Social Media looks at social media marketing strategies.
The podcast itself is put together by the team at Buffer. It looks at the different strategies that successful influencers and brands are using.
The great thing about this podcast is that it covers a range of cutting-edge social media strategies.
This means that whatever your job role is and whatever stage of social media marketing your knowledge, is that you're likely to be able to take something useful away from it.
15 – The Shakeup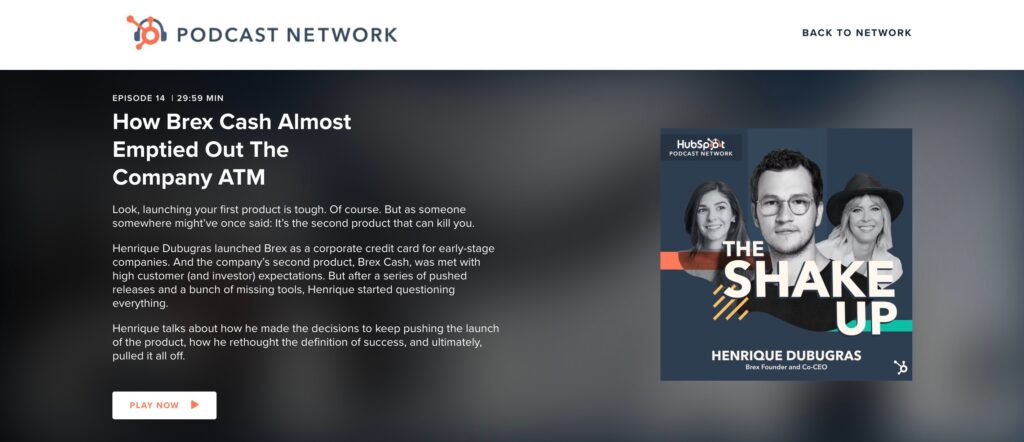 The weekly Shake Up podcast hosted by Alexis Grey and Brianne Kimmel looks at what advice can be given to business and marketing leaders.
While they discuss different topics in every episode, the general theme is about how business leaders can solve content marketing challenges and what this could mean for their online business.
They talk about content strategies and how these can work in the real world as well as how to thrash out ideas on paper to ensure your content strategy is as productive as possible.
17 – This Old Marketing
This Old Marketing is a podcast that primarily talks about content marketing. Hosted by Robert Rose and Joe Pulizzi, each episode is usually less than an hour long.
It's great for those busy days when you don't have much time to tune into a longer podcast.
They run through the latest content marketing trends, discuss what has happened in terms of social media marketing for the previous week, and generally share their content marketing knowledge with listeners.
This makes great listening for those that want up-to-date, on-trend marketing help and advice.
18 – Blogging Millionaire
Suppose you're looking to implement a blogging strategy to grow traffic and monetize your blog. In that case, the Blogging Millionaire is undoubtedly one of the best marketing podcasts to consider.
The podcast shares tips and strategies that professional bloggers use to grow their blogs quickly and consistently.
Topics covered include SEO, internet marketing, making the most of social media, and how to become a master of blogging.
That said, many tips can be used for marketing your website too. So it's worth tuning in even if you don't (yet) have a blog.
19 – Authority Hacker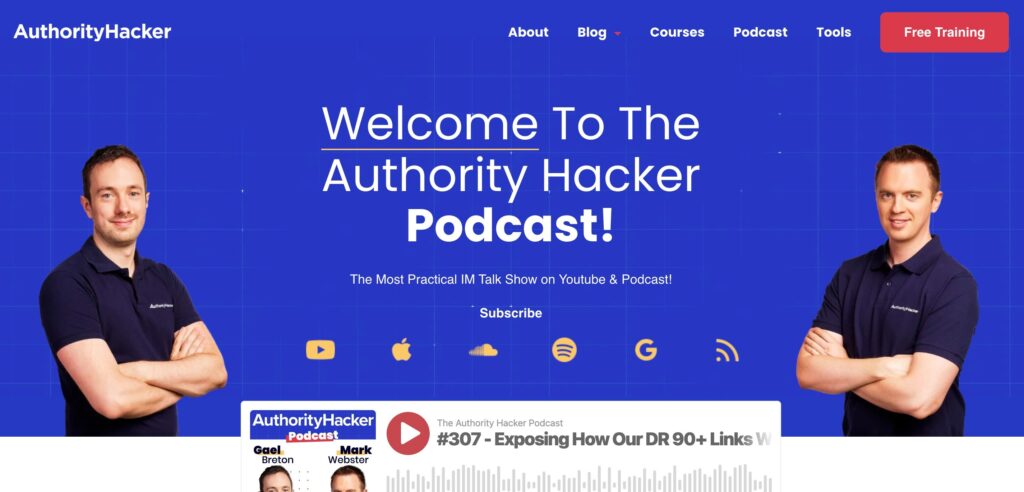 The Authority Hacker podcast is hosted by Gael Breton and Mark Webster. It's packed full of actionable advice for those looking to build a successful content site.
In each episode, Gael and Mark discuss various topics related to authority websites. This includes SEO, content creation, link building, affiliate marketing, and more.
They also share their experiences and insights on what works and what doesn't when building successful online businesses.
The podcast is designed for both beginners and advanced marketers who want to learn more about building profitable authority websites.
It's also a fantastic resource for anyone wanting to stay up-to-date on the latest trends and best practices in digital marketing.
Choosing The Best Marketing Podcasts for You
If you want to thrive in the world of online business, it's important to always be learning and evolving.
While it's not always practical (or affordable) to take courses on marketing, Podcasts offer an easy and convenient way to stay up to date on the latest industry news and strategies.
And best of all, you often get to hear it straight from the mouth of an expert marketer.
While you don't have to listen to every podcast on this list, trying out a few and subscribing to your favorites can go a long way toward keeping you motivated, enhancing your skills, and helping you stay ahead of the game.