In our ZenBusiness review, we'll discuss why you need this service and why it's the best value-for-money LLC formation service for you.
It's all too easy to miss one or more elements in starting a business. A business formation service like ZenBusiness is essential to guide you through each stage.
To help you make an informed choice, this ZenBusiness review includes the following:
An Overview
Key Features
Pricing
Pros and Cons
ZenBusiness Alternatives
No time to read the whole article? Get ZenBusiness right here!
ZenBusiness review

Price

Turnarount Time

Customer Support

Ease of Use
Summary
ZenBusiness is a platform focused on the formation of businesses. The organization assists owners with handling the paperwork necessary to create LLCs and Corporations and offers a registered agent service. ZenBusiness also provides extra services to assist founders with handling the legal aspects of starting a business. Get the support you need to establish your business fast! Get ZenBusiness right here!
Pros
$0 LLC formation
Fast turnaround time
Extended support hours
Highly user friendly
Cons
Limited website templates
Annoying upsells
Starter pack auto-renewal is expensive
What is ZenBusiness? An Overview
If you're an entrepreneur or small business owner looking to get your business off the ground and registered, ZenBusiness can help.
Forming an LLC (Limited Liability Company) can be a bit intimidating. And especially when it comes to dealing with LLC paperwork and legal requirements.
That's where ZenBusiness comes in. They take care of all the tedious but necessary legal stuff as a business formation service, like LLC formation, registered agent service, and compliance support. Plus, they offer an annual report service to guarantee you never miss a filing deadline.
ZenBusiness can also help with DBA (Doing Business As) registration, business name registration, and more. Instead of trying to handle the complex legal process on your own, ZenBusiness can do all the heavy lifting for you. It's a bit like a one-stop shop for all the legal needs of small business owners and entrepreneurs.
How Does ZenBusiness Work?
ZenBusiness offers specialized business formation services, so the process and cost of its LLC service depend on the forms you need to complete and the additional services you require.
For this article, we will assume that you need the following.
Business name. The name of your business must be unique and comply with state regulations.
Business address. The physical address of your business, which will be used as the registered office for your business.
Business owner information. Includes the name and address of each business owner (member or shareholder).
Business purpose. A brief description of the nature of your business (this one is the most time-consuming of all the processes. ZenBusiness will help you describe your business purpose correctly.)
EIN (If you need it). An Employer Identification Number is a unique number assigned by the IRS to identify your business.
Business structure. Information about the type of business entity you want to form (LLC, S-Corp, etc.).
Registered Agent. You'll be required to supply the name and address of the entity or person who will act as or be the registered agent for your business.
Additional documentation: Depending on your business type, you may need to provide additional documents, such as articles of incorporation or an LLC operating agreement.
ZenBusiness will guide you through the process and provide you with all the necessary forms; you just have to fill them out and submit them with the required information. Or it offers you the best-registered agent service and does it all for you!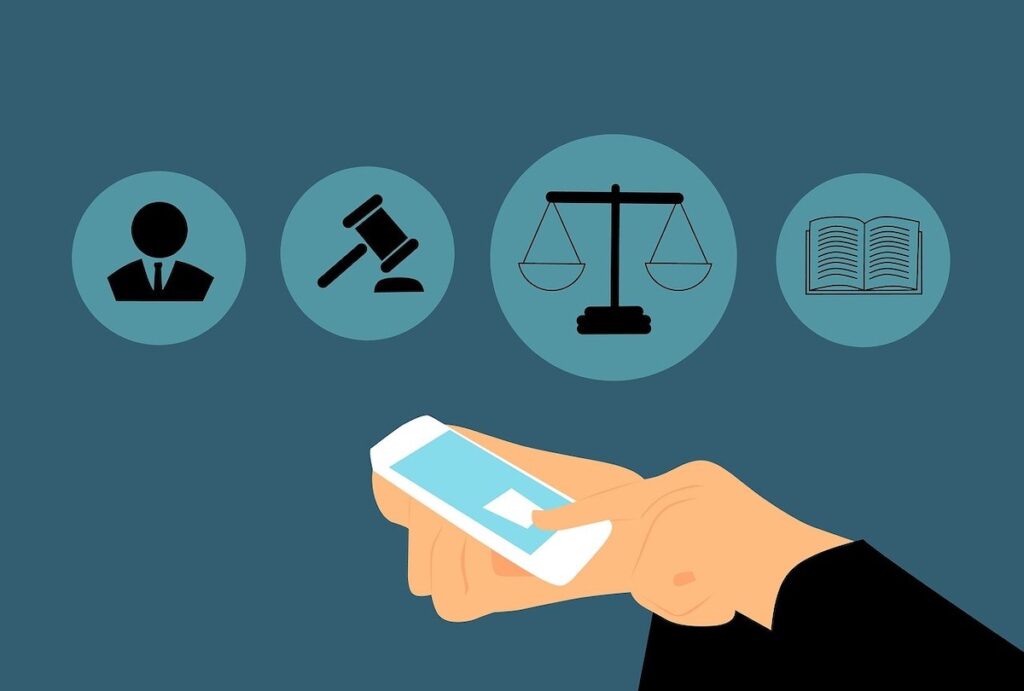 ZenBusiness Review: Features and Add-Ons
Let's get into the details you may need to decide if ZenBusiness LLC service is the best choice for you.
Turnaround Times
ZenBusiness service turnaround times are considered pretty standard in the industry. According to customer reviews, most clients report that ZenBusiness successfully files their paperwork with the state within 2-3 business days.
The company also offers a priority LLC service processing option for an additional fee if you want to speed up the paperwork.
Upsells
Upsells are really a way for a business to try and get you to spend more money than you originally intended.
ZenBusiness presents extra options (in other words, upsells) to streamline the business setup process during ordering. You don't have to use them, and you're not seriously pressured to purchase them – which is clever of the company. There's nothing more off-putting than being bombarded with pop-ups trying to get you to spend more money.
There's a bit of a hard sell to buy the Premium or Pro plan to get free access to the upsells, though. There are a few that really are a waste of money. We'll discuss them (useful or not) below.
EIN for Your LLC
If you're employing people, you need an Employer Id Number. (Also called a Federal Tax Identification Number.) You need EINs for managing your business taxes and for paying employees. If you buy the Premium or Pro plan, ZenBusiness will automatically request an EIN for your LLC. If you don't buy one of those packages and just go with the Starter Plan, the EIN service is a $70 upsell.
You can easily and quickly apply for an EIN for your LLC on the IRS website, and the IRS doesn't charge for an EIN. So the $70 ZenBusiness charges for this service are certainly not worth it.
Business Document Templates
Once again, you can only access the library of business document templates, including one for a business operating agreement, if you buy the Premium or Pro plan. If you only have the Starter Plan, it's a $99 upsell. In contrast to other websites that provide business formation and legal documents, the ZenBusiness library is somewhat limited.
Worry-Free Compliance Service
You get one year of the ZenBusiness Worry-Free Compliance service for free when you purchase the Premium or Pro plan. Once your free year is up, it renews for $119 annually. If you select the Starter package, you can also buy it separately for $119.
It's one of ZenBusiness' priciest add-ons and includes filing your LLC's annual report and its incorporation service. You get up to two revisions to your articles of incorporation or annual report.
But with the help of ZenBusiness' step-by-step LLC service annual report tutorials, you can file your annual report independently. You still need to pay the state fees whether you use ZenBusiness's Worry Free Compliance service. So you may as well save your $119 if you decide on the cheaper plan.
Business Insurance and Bank Accounts
You can get an estimate for a business insurance plan from ZenBusiness through its partnership with Bold Penguin Insurance. Rather compare prices from other insurers.
ZenBusiness also provides a business banking account in partnership with Lending Club Bank (Previously Radius Bank.) The bank account has hefty annual fees, so it would be better to select a bank with local offices in the area where you conduct business.
Additional Services and Features
Like its competitors, ZenBusiness provides extra services and features unrelated to creating an LLC. These include a Google Ads credit, an accounting assessment, and website creation.
Google Ads Credit
All ZenBusiness formation packages come with a $150 Google Ads credit. But this is more than simply a $150 gift card for free advertising. Instead, the ZenBusiness offer is a match to a maximum of $150, of how much your company spends on advertising. Essentially, this means "pay $150, get $150."
Accounting Assessment
ZenBusiness may recommend a CPA offering a free company evaluation to decide what accounting services you require. But, these free evaluations are really advertisements for the CPA's services. Rather find a trustworthy small business accountant to help you with taxes etc.
Business Websites
ZenBusiness provides a business website, a domain name, and a business email for $125 per year. You get one year of this service free if you buy the Premium plan.
Again, using this service is needlessly expensive. You can contact a web hosting service directly for cheaper and better customizing options. The website you get from ZenBusiness is pretty simple, and there's not much available in terms of customization.
Before you decide on a web hosting service, read about these 28 free trial web hosting providers. And if you don't know where to start with a website, here is some advice: How to create a website for your business in 10 easy steps.
ZenBusiness Pricing
ZenBusiness starter plan costs $0, but you'll have to pay the state fees. It comes with compliance support, a standard filing speed, and expense and deduction tracking. It also includes a $150 Google Ads credit. 
ZenBusiness Pro Plan (includes everything from the Starter plan) costs $199 annually, plus state fees. It includes expedited filing and a guided operating agreement template. 
ZenBusiness Premium Plan (includes everything from the Pro package) costs $299 a year plus state fees. You also get the fastest filing time available, a business domain name and email, and a (semi) customizable business website.
ZenBusiness Customer Support
Anyone who uses a business formation service will have questions – it's inevitable. Just about every ZenBusiness review we found praised the company's excellent customer support.
You have three options if you need to contact the ZenBusiness customer support team.
Chat: Monday to Friday between 8 am and 8 pm CDT. Sunday from 10 am to 7 pm CDT.
Call toll-free: Monday to Friday 1-844-493-6249 between 8 am to 8 pm CDT or Sunday from 10 am to 7 pm CDT.  
Email: Send an email to

[email protected]

or

[email protected]
ZenBusiness Review: Pros and Cons
Flexible package options 

Simple to use 

Comprehensive customer service
Higher base pricing compared to the competition 

The pricing of their auto-renewing subscriptions is confusing

Too many extra costs for essentials

No tax or legal advice 

The free offer is only valid for a year

The starter package automatically renews at a substantially higher cost
ZenBusiness Alternatives
While ZenBusiness offers excellent service, it may not be the right one for you. For this ZenBusiness review, we've found three alternatives that may offer you exactly what you require.
Northwest Registered Agent
The LLC formation packages from Northwest are among the most affordable and provide the most value. Northwest is also the only LLC formation company that allows you to use their address on your LLC paperwork and keep your address off public records. An address is required to form an LLC with the state, and Northwest has offices in 50 states.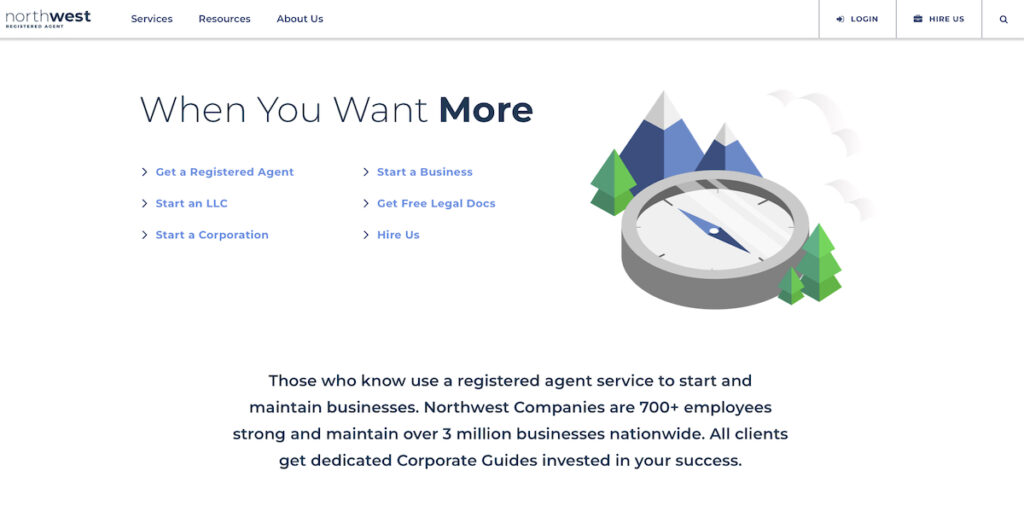 According to most customer reviews, Northwest Registered Agent is excellent. It also offers a very fair deal if you only need the basics.
$225 gets you a Registered Agent for a year (non-renewable) and pays the filing service fee.
---
IncFile
Incfile is a registered agent and business formation company. It offers a wide range of compliance, formation, and filing services.
The Silver plan is $0, and you only pay the state filing fee. This is an entry-level LLC creation package that only includes filing all required legal paperwork and full customer support.
Gold Plan: Pay $199 plus the state fee. It includes everything the Silver Plan offers, plus the essential formation documents, and adds an EIN, IRS Form 2553, and more.
Platinum: $299 plus the state filing fee. This includes the Gold plan plus benefits: all the essentials plus extras such as an operating agreement, banking resolution, business contract templates, and domain name and business email. It also offers expedited filing. 
---
LegalZoom
LegalZoom is one of the most well-established business formation providers available in the market. It offers excellent registered agent service, customer support, flexible legal services, and legal advice. It's affordable and convenient.
LegalZoom's pricing is straightforward, with nothing hidden. Please note: You'll need to add state filing fees to all LegalZoom's prices.
Establish a simple LLC – From $0. 
Corporation – From $149 
Non-profit – From $99 
Doing Business As – From $99 
Final Thoughts: ZenBusiness Review
Is ZenBusiness the best value-for-money LLC service to choose? Considering everything, absolutely!
It offers many benefits, and the only real drawback is the confusing pricing of its auto-renewing subscriptions. Some ZenBusiness customers might unintentionally make multiple purchases due to confusing packages, and the Starter package automatically renews at a substantially higher cost.
But aside from that, ZenBusiness is a wise pick. Our ZenBusiness review has found that their packages come with many features for fair introductory prices. And, by handling some paperwork on your own, you can avoid some upsells and get your business running in no time.