Are you ready to start making money from affiliate links on your website, blog, social media, or email newsletter? No matter what products and services you promote, it does you no good if none of your audience engages with your content. Affiliate marketers who are serious about scaling their income need to create a robust affiliate marketing plan to make sure that others see the content they put out. 
If you feel ready to start prioritizing affiliate marketing campaigns, we'll give you ten simple steps to do just that.
Let's dive in. 
10 Steps to a Strong Affiliate Marketing Plan
Every affiliate marketer needs a master plan to refer back to when they feel stuck at an income plateau. That's why we compiled this list of ten must-do items to get your affiliate marketing strategy right from the outset.
Figure out where you might have gaps in your plan and adjust accordingly. 
1. Narrow Down Your Niche
There is an old saying when it comes to building a website: there are riches in niches. People will come to your website because you're an authority on a topic that they care about. This means you need to have a relatively narrow focus.
The question is: how do you decide on a niche for your affiliate marketing site? 
Passion tends to come second to the opportunity to make money. It helps if you are guided by a sense of passion or purpose, but it's more important to make sure there are profitable products and services offered in your new area of expertise.
Make sure you can find several affiliate programs that earn a commission before you decide. 
Scope out the competition as well. You want to find low-authority sites that are already ranking and see what you can do to set yourself apart in the search engine results pages.
2. Pick a Platform (Blog, Social Media, YouTube & More)
There are tons of options out there for affiliate marketers who want to grow their audience.
While the most common is blogs, you should also consider other avenues like social media and YouTube.
All of these platforms will allow you to link to your chosen affiliate program. 
In the beginning, you might want to consider where you already have the highest number of followers.
Alternatively, you can think about where your ideal customers are going to spend the majority of their time.
Maybe they are Pinterest users, Facebook group users, or Instagram junkies. Perhaps they prefer to consume video content. 
No matter what your audience prefers, there is a platform for you to start marketing an affiliate program. 
3. Find the Right Product or Service to Market
Once you know where to share your affiliate marketing program on the web, you need to know exactly what it is you want to advertise.
Not every product or service pays the same amount. This means you need to research how much you will get paid per lead or what the pay per click might be. 
If you only earn a commission based on a sale, you should know what percentage that is and what the average order value is. 
You may even want to make money from recurring subscriptions when people pay for ongoing access (such as with SaaS). Affiliate income from subscriptions can provide you with a reliable stream of income for a set period of time, or they may be valid for lifetime use.
Once you start generating more affiliate marketing for them, you may have a great source of passive income. 
Think about how many sales you will have to make to ensure you have a decent influx of cash.
A higher-earning affiliate marketing plan may be purchased less frequently but still net more than many smaller purchases at a lower rate.
4. Research the Right Affiliate Marketing Program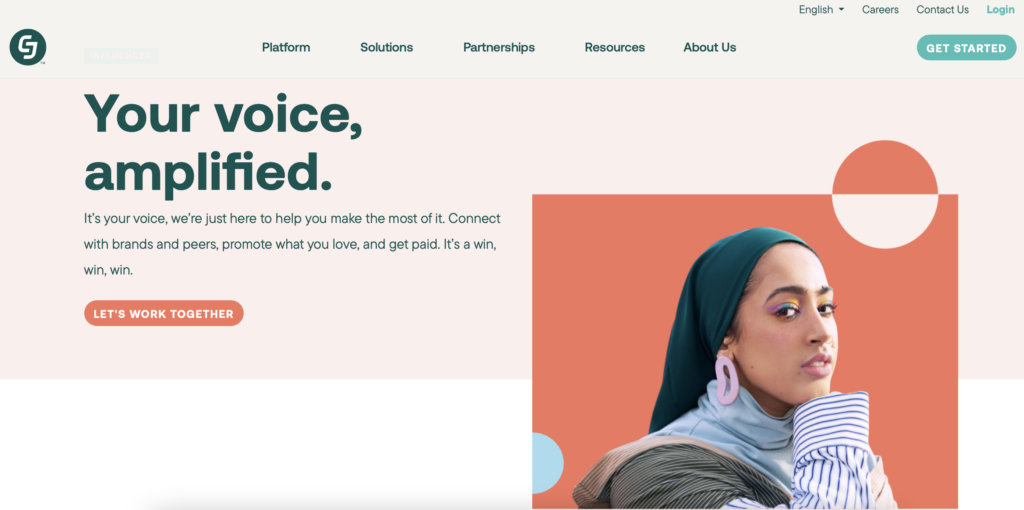 Once you start to form the barebones structure of your affiliate marketing plan, you need to consider which programs are going to be the right fit for you.
Sometimes, you will find that affiliate marketers have access to a wide variety of links inside of affiliate networks like CJ Affiliates or ShareASale. Others will be specific to a certain product or service. 
Here are a few ideas to help you find the right affiliate marketing program:
5. Create Content for Your Affiliate Marketing Strategy
Once you have an affiliate marketing strategy lined up and you have your social media or blog ready to go, it's time to create your content.
In the past, you had to be a master wordsmith to convince people to take a chance on products and services you recommended. Now, you can let artificial intelligence do most of the heavy lifting for you. 
Jasper AI is a great and inexpensive tool to help every affiliate marketer establish themselves in the marketplace. 
First, it allows you to select a tone that resonates with your audience. Create a style guide for your affiliate marketing site or social media. Then, whenever you log on to create more content, the tool already knows exactly what you want from it. 
Second, it allows you to take one piece of content and utilize it anywhere your audience hangs out. For example, let's say you use Jasper to write your blog post.
You can also ask the tool to transform that content into a series of social media posts to share on your Facebook or Instagram page. It even has an art feature that allows you to add images. 
For more information on this tool, see our full Jasper review here.
6. Build an Email List to Stay Connected with Your Audience
If you're determined to make affiliate sales, it might be a matter of putting your content in front of people in a more guaranteed way. You have little to no control over social media algorithms that keep business pages from being seen in the feeds.
If you don't want to pay for advertising, you should really take time to build an email list. 
With an email list, you have a set of data that you own. That means you can reach out to them any time you want and it ends up directly in their inbox.
Even if they aren't ready to buy the product right away, they will continue seeing content from you and may make the purchase in the future. 
This is one of the best affiliate marketing strategies you can put in place from the very beginning. Roughly one-fourth of all affiliate marketers use email as a means to connect with their audience.
Join the ranks of people who are already seeing success and start to share your affiliate link here. 
7. Master Search Engine Optimization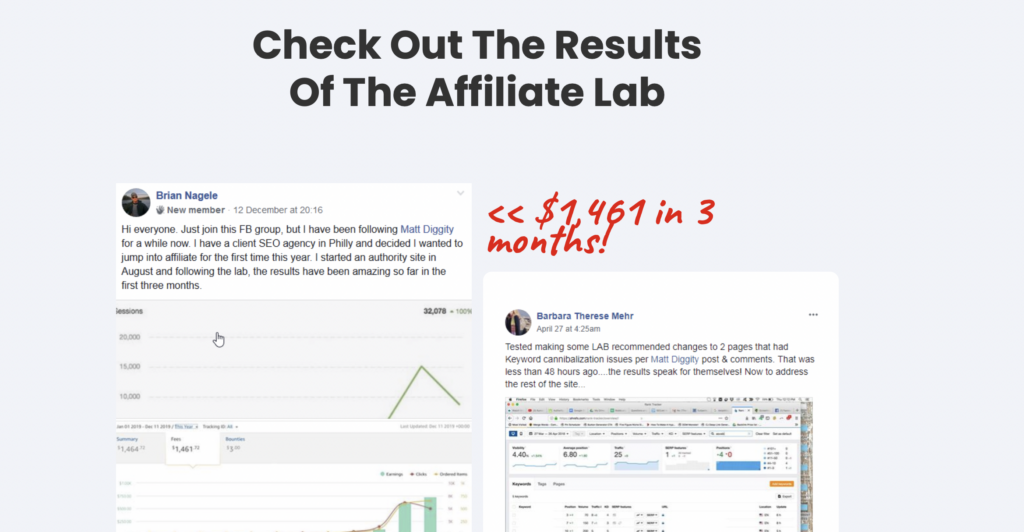 How can you make sure your affiliate marketing strategies are going to help you tap into endless paying customers? It might be simpler than you think (but that doesn't mean it's easy). As an affiliate marketer, you need to master the art of search engine optimization or SEO. 
This means using the keywords your audience is looking for, but there is an art behind it. Black-hat SEO tactics like keyword stuffing will penalize you in the search results.
Not to mention, these tactics make it less likely that you'll make affiliate sales because your audience won't trust you. 
Lay a firm foundation when it comes to SEO by signing up for Affiliate Lab. They can show you how to rank your website on Google, monetize it with affiliate links, and even flip the website once you've taken it as far as you can. 
If you want your affiliate program to start generating some passive income, Affiliate Lab is a great first step to take. 
8. Build Connections with Brands
Part of a strong affiliate marketing strategy should be to build connections with the brands you want to promote. Affiliate marketers should only promote brands that they truly believe offer a beneficial service to their audience.
If your affiliate links aren't high-quality, you will lose the trust of your readers and may not be able to regain it. 
One of the top affiliate marketing strategies is to work with brands to offer a special deal for your audience.
For example, they might get a discount on the first month of a subscription service, earn a small freebie in the form of a digital product, or get a one-month free trial. This entices your audience to buy the product or service through your link specifically. 
Sometimes, you might also be able to increase your pay per click or sale. Brands might see that you drive strong traffic through their affiliate program and may be open to raising your commission for each sale or lead.
Affiliate marketing is a business strategy that benefits you and the brand, so they are often quite motivated to continue working with you! 
9. Consider Influencer Marketing
Social media platforms are a great way for an affiliate marketer to get their feet wet with this type of program. If you want to put your affiliate link in front of more people, consider what you can do to boost your marketing efforts.
Maybe you could entrust your affiliate marketing campaign to an influencer.
Influencer marketing efforts are a great way to help sell your products or services. Affiliate marketing works when more people see your affiliate links. A successful affiliate marketing plan means that you will need to get in front of more eyes.
Affiliate campaigns with a well-known influencer might really stretch your visibility. 
You will frequently have to pay for this visibility on social media platforms. Your affiliate network isn't likely to cover the cost of expanding your audience.
Like all marketing efforts, you will need to create a budget for influencer marketing on social media accounts or other blogs.
However, you may also work out an effective affiliate marketing campaign with an influencer where you trade services. Maybe they post one of your affiliate links, and you post one of theirs. It's a two-way street that can benefit both of you. 
10. Monitor Analytics
Last but not least, every affiliate marketer needs to make sure they know and understand what their overall metrics and conversions are. Here are some of the questions you might want to ask yourself while reviewing your overall platform: 
Which of your social media platforms has the greatest success with your affiliate link? 
What type of content has the highest conversion rate for your affiliate marketing? 
If you receive pay-per-lead, how many leads do you need to make a living with your affiliate marketing strategy?
If you receive pay-per-click or pay-per-sale, how many sales do you need to cover your costs and time? 
What time of day should you post for the most engagement?
Which types of content have the greatest engagement (pictures, posts, etc.)?
Many affiliate marketers have little to no idea how their affiliate marketing works. Do they have the right target audience for their affiliate campaigns?
If you intend to run an affiliate marketing business, you should keep tabs on your platforms from the very moment you start advertising your affiliate links.
You can do this through the business dashboard on many of the most popular social media platforms, or you can use Google Analytics or MonsterInsights if you are running a WordPress blog. 
Final Thoughts: Ready To Start Your Affiliate Marketing Plan?
If you have been thinking about becoming an online affiliate for your favorite brands, you need to have a solid affiliate marketing plan from the beginning. Start affiliate marketing the right way with some of these tips to get your new business off the ground. 
No matter what affiliate marketing products or services you decide to promote, these ten steps will set you up for greater success.